Calixto Neto
Feijoada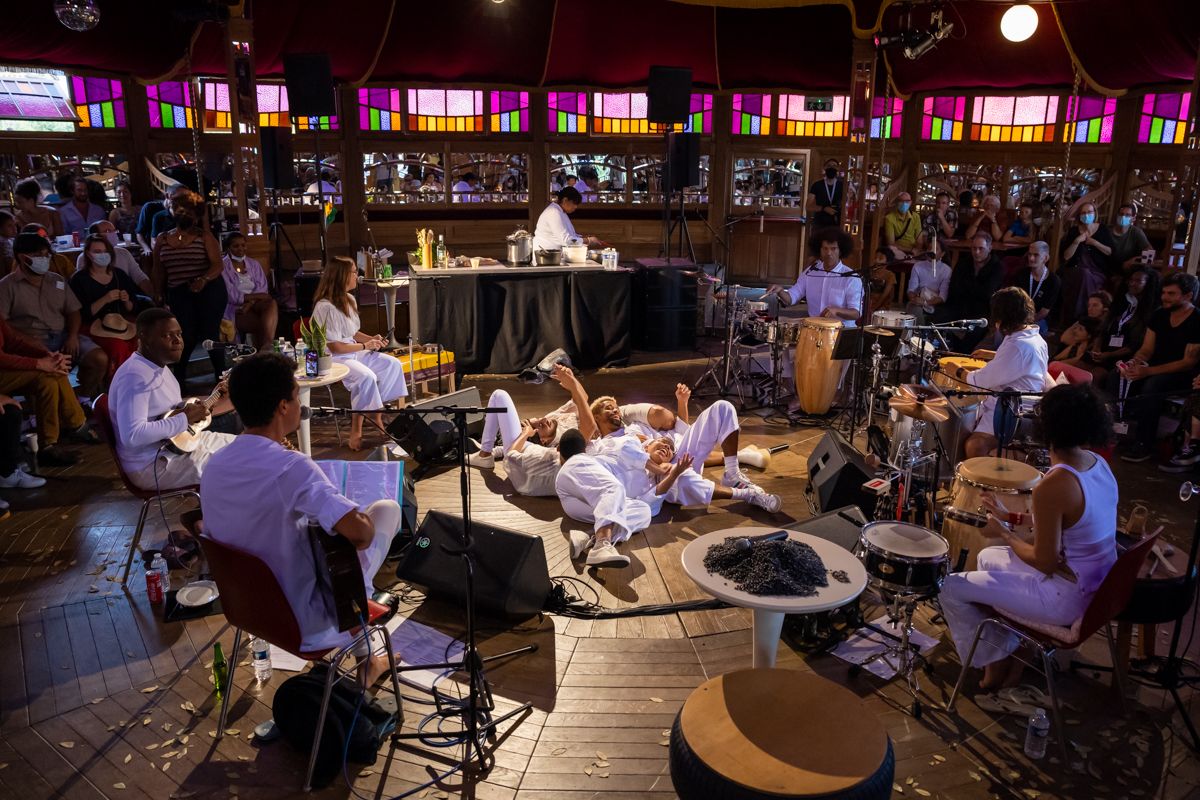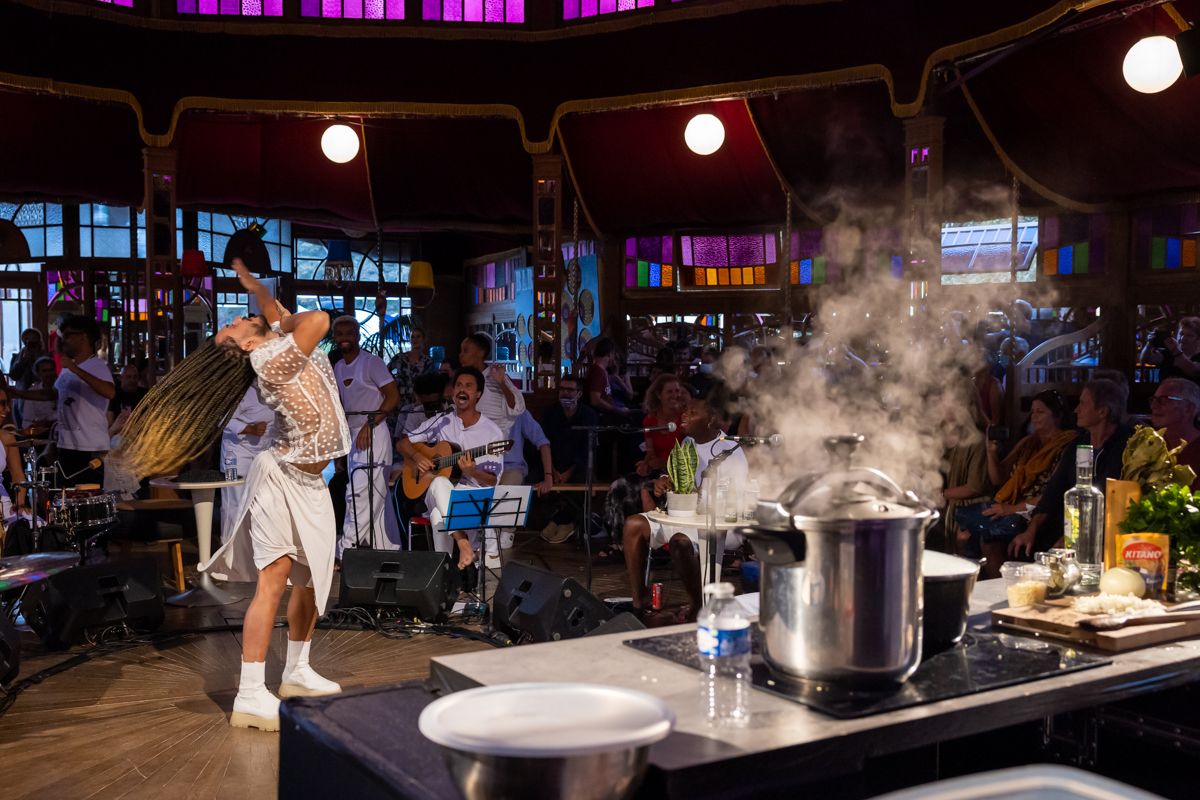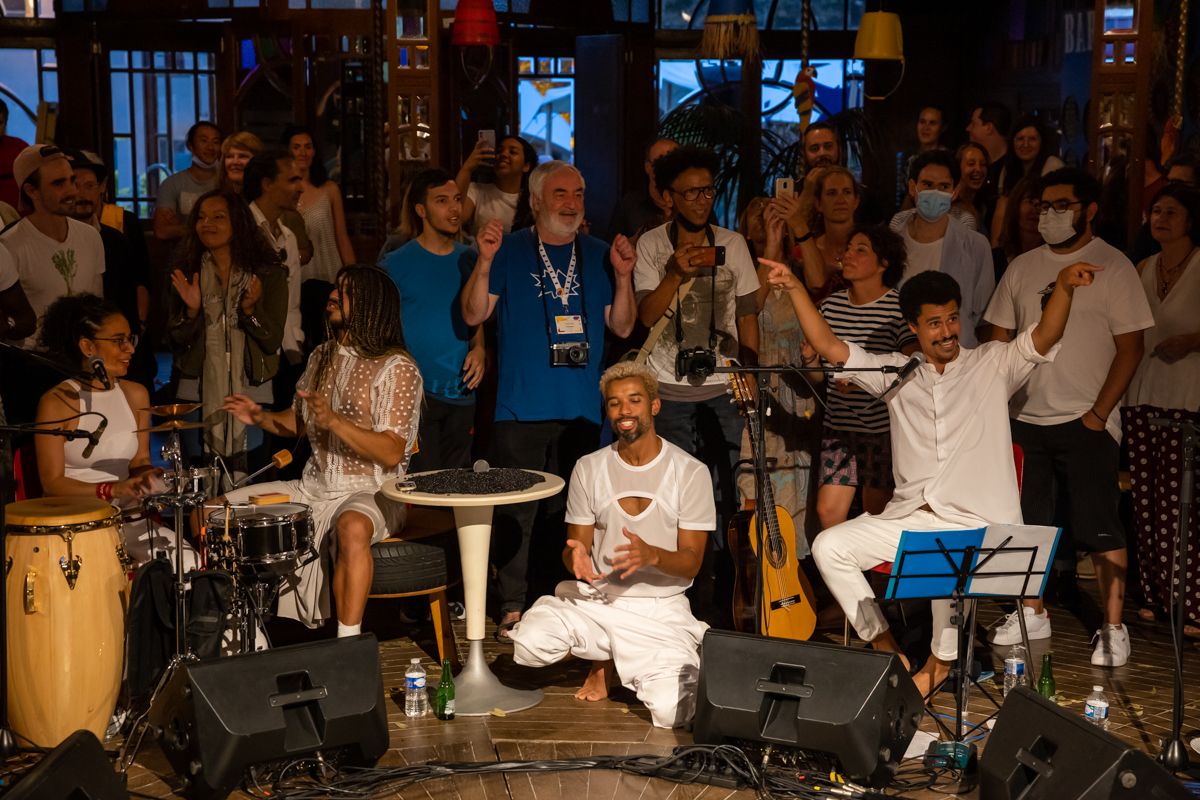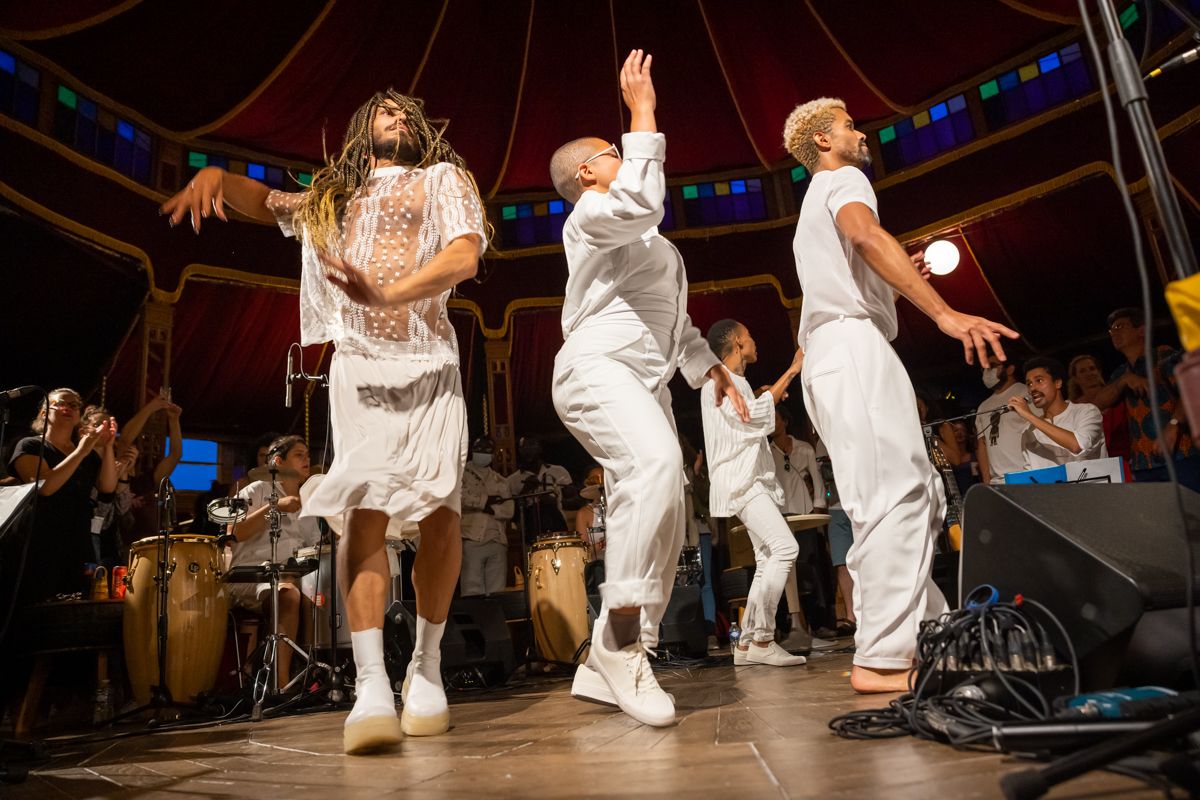 17.11 — 18.11 2023
Performances
Teatro São Luiz - Sala Luís Miguel Cintra (Stage)
In Portuguese. English booklet provided upon request
In this samba circle, musicians, performers and audience members dance, sing, think, and eat together.
Feijoada is a stew of beans and meat, a typical Sunday meal, a symbol of Brazilian hospitality. Surrounded by musicians, dancers, performers and a cook, choreographer Calixto Neto and his team invite the audience to experience the preparation of a feijoada in real time.

The aromas of the cooking process mingle with samba dances and songs as well as personal and political anecdotes. Where do the inequalities that characterise Brazil's society come from? Which bodies are subject to violence? And how else can the story of the national dish feijoada be told?

This 'roda de samba' (a special get-together where people make music and dance in a circle) digs deep into the personal and political relations between Brazil, Portugal and the African diaspora. "We don't just ask who cut the roots," says Calixto Neto. "We also want to know who sharpened the knives."

After the performance, the audience is invited to share a bowl of feijoada with the performers.

Feijoada originally premiered at 104 in Paris in 2021. It is presented now at the Alkantara Festival and at Teatro Municipal do Porto in a revised version, created in collaboration with performers and musicians living in Portugal.
Credits
Choreography Calixto Neto in collaboration with Ana Laura Nascimento Musical director Yure Romão With Calixto Neto, Ana Laura Nascimento, Yure Romão, Kaiodê Encarnação, Emile Pereira, Bia Stutz, Lizz Marchi, Junior Travassos, Gio Lourenço, Wura Moraes Technical director, lights Beatriz Kaysel Sound technician Júlio Brechó Costumes Annie Melza-Tiburce, Nina Botkay Chef Taís Vieira Production manager and Touring Julie Le Gall Production 2021 version Festival d'Automne à Paris Coproducers 2021 version Festival d'Automne à Paris and Passages Transfestival Metz Executive producer (touring) VOA Production 2023 version Alkantara Coproducers 2023 version Alkantara, Àgora—Teatro Municipal do Porto

This performance is presented with the support from Institut Français and the MaisFRANÇA project, a season conceived by the Institut Français du Portugal with the support of patrons Claude & Sofia Marion Foundation, JC Decaux, BNP Paribas, Mexto and Credibom.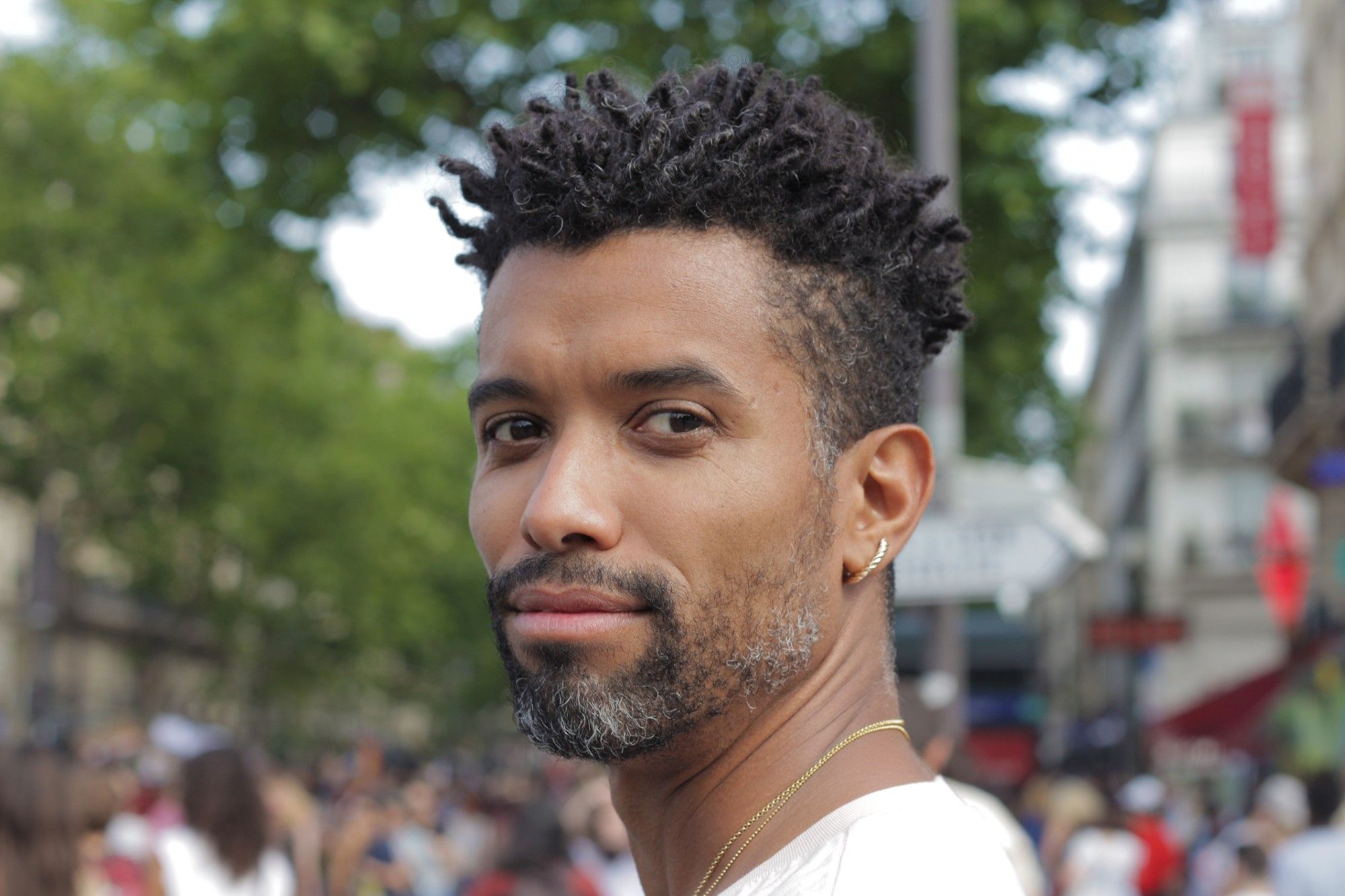 Calixto Neto
Originally from Recife, Brazil, and living in France since 2013, Calixto Neto is trained in theater at the Federal University of Pernambuco, then in dance at the Experimental Dance Group, in Recife, before taking the master's degree in choreography ex.e.r.ce at the CCN of Montpellier. During his studies, he created the solo petites explosions as well as the duet Pipoca, with Bruno Freire. oh!rage, his second solo, gives visibility to minority bodies and identities and is interested in "peripheral" dances, on the fringe of institutional circuits. Member of Lia Rodrigues'...