Carolina Varela
Dragon Soup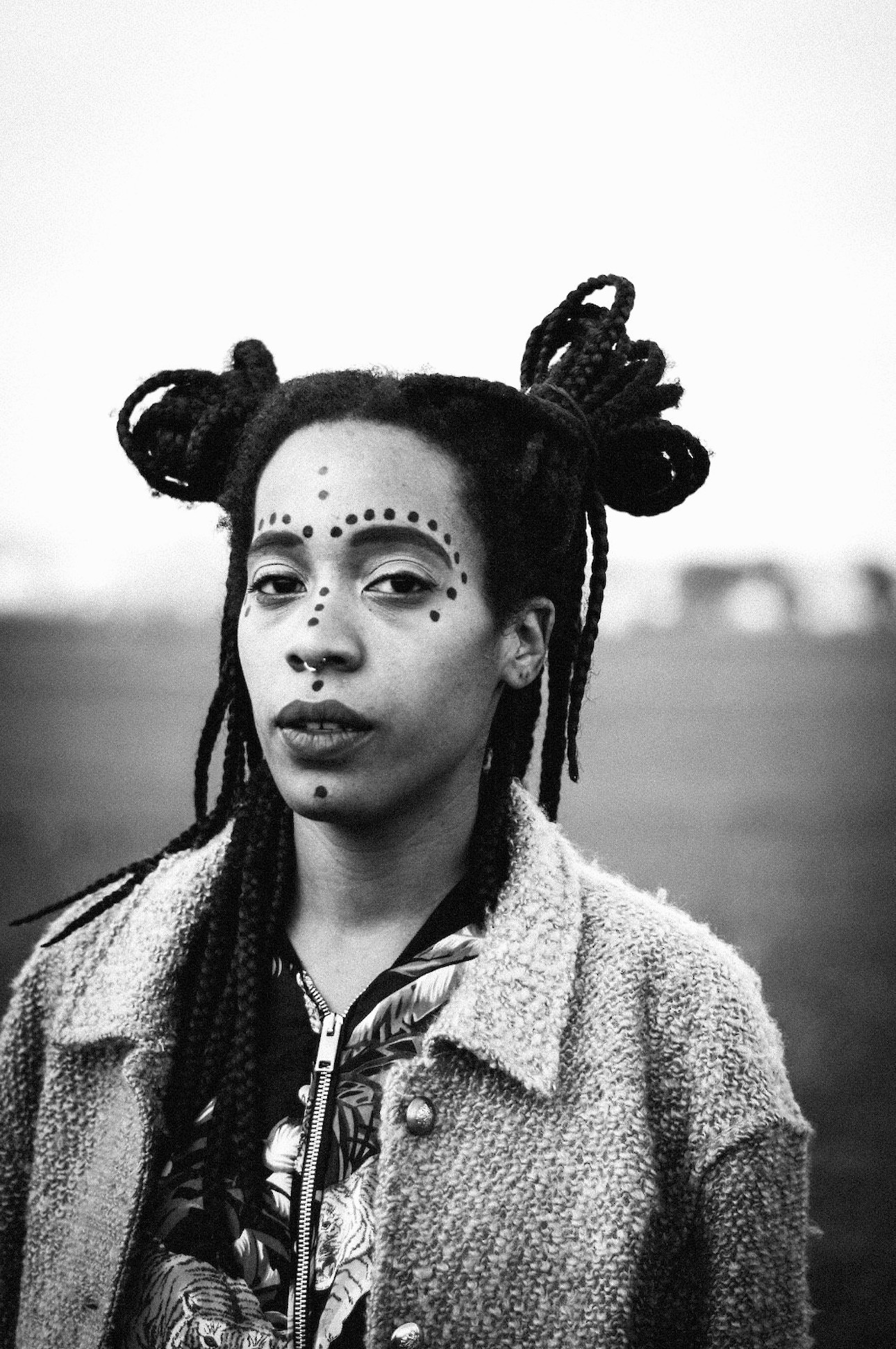 17.11 2023
Kilombo
Performances
São Luiz Teatro Municipal - Sala Mário Viegas
Free admission, subject to capacity. Tickets available at the Theatre Box Office on the same day, from 15h00 (maximum 2 tickets per person).
In Portuguese with English surtitles
A multidimensional manifesto to disrupt the limits of temporality and create new pacts for a new future.
Dragon Soup is a multidimensional manifesto that aims to reflect on the pacts we establish with the past, which need to be renewed for the future yet to come, yet to be designed.It is the first solo project by the multidisciplinary artist Carolina Varela, who has developed and consolidated her professional career between music, theatre and performance.

This is a foundational first step in the search for a new perspective on music, in articulation with the visual arts, writing and exploratory performance.

At a time when "truth" and "reality" hurt us, will dreams be part of the liberation we desperately seek?
When we imagine and fill in the absences of our experiences, do we reconfigure them?
Between the past and the future, reality and fiction, desire and impossibility, how can we act in the present and what is yet to come in our stories?
Imagination, dreams and myths are technological instruments that enable us to disrupt the limits of temporality.

Dragon Soup is one of the pieces selected in the Kilombo programme Open Call.
Ficha Artística
Creation and Artistic Direction Carolina Varela Creation support Cire Ndiaye, Inês Vaz, Petra Preta, Melissa Rodrigues Composition support Cire Ndiaye, Lee, Luís Perdiz Movement support Vânia Doutel Vaz Electronics and sound design support Xullaji (Peles Negras, Máscaras Negras) Light design Ricardo Pimentel Artwork Petra Preta Acknowledgements Lee, Helena Varela, Ângela Gama, Sara Simões, Jorge Oliveira, Tiago Moura, Duda, Florence Robins, Ivone Fernandes

Support Osso and BOTA (Base Organizada da Toca das Artes)
Music Rights Uakti | Krishna
Text Rights Kae Tempest - "On Connection" and Daniel Filipe - "The Invention of Love"