G Fema
Concerto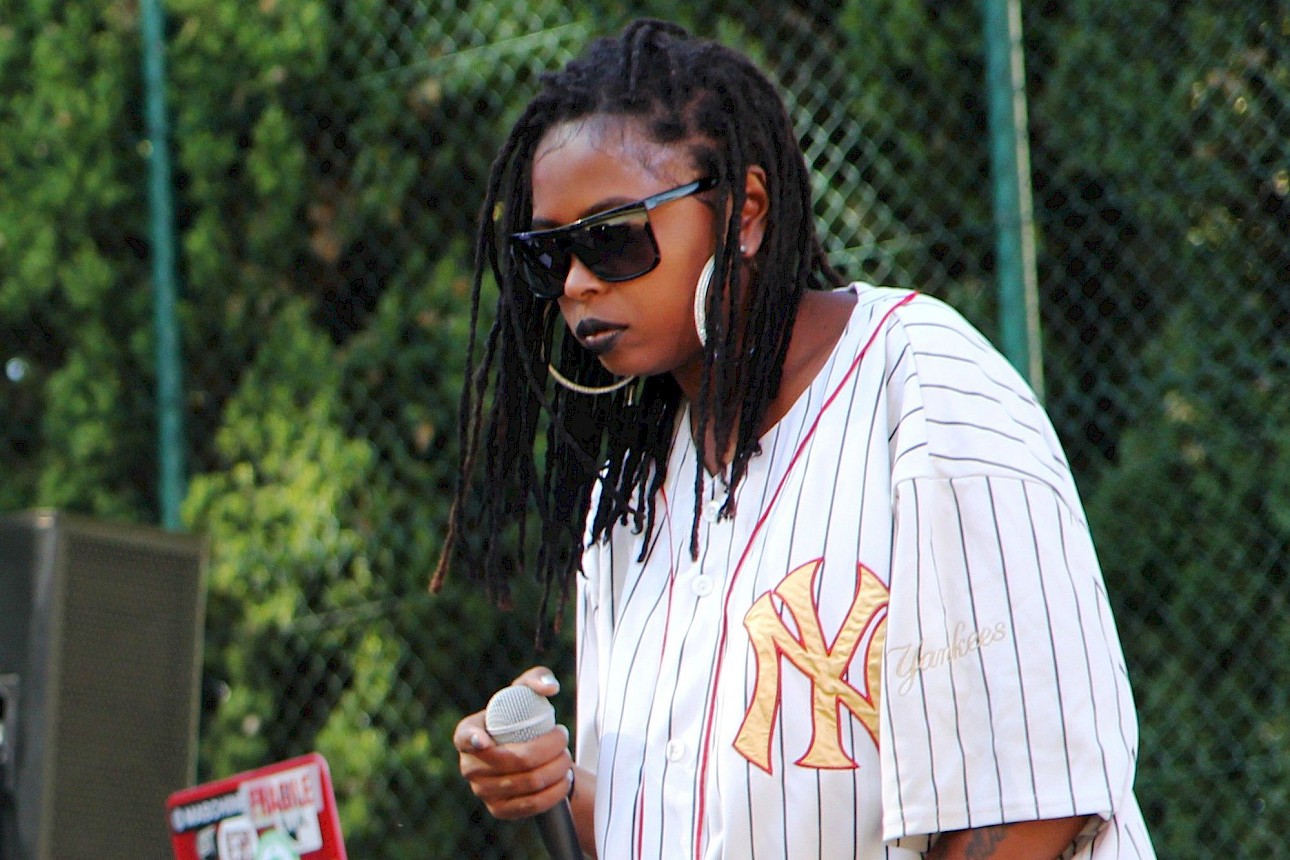 São Luiz Teatro Municipal - Sala Bernardo Sassetti
Free admission, subject to capacity. Tickets available at the Theatre Box Office on the same day, from 15h00 (maximum 2 tickets per person).
Sorry, this entry is only available in European Portuguese.
G Fema é o alter ego de Ana Maria Semedo, uma MC doce e feroz da Zona M/Chelas. Com o seu rap em crioulo badiu, G Fema tem sido uma voz criativa e força no rap de rua feito em Portugal.

O rap de G Fema é uma força de expressão emancipadora. As suas letras abordam temas como o empoderamento feminino, a negritude e a periferia. G Fema é uma das poucas mulheres a fazer rap em Portugal, e o seu carisma e determinação conquistam o respeito de todos.

Em 2022, G Fema lançou um EP e singles com fortes colaborações, e apresentou-se no Rock in Rio. Esse ano foi um marco na sua carreira, e a sua posição como figura de proa dos sons urbanos emergentes está cada vez mais consolidada.

G Fema é uma artista talentosa e comprometida, que está a abrir caminho para outras mulheres no rap. O seu trabalho é uma inspiração para todos que lutam por igualdade e justiça.
Mais informações
Instagram
@kell_fema

Discografia
# ES CA TA CRE (2020) [single]
# CUMI CALA BU BOCA (2016) [single]
# REVIRAVOLTA (2012) [album]