Gatherings For Artists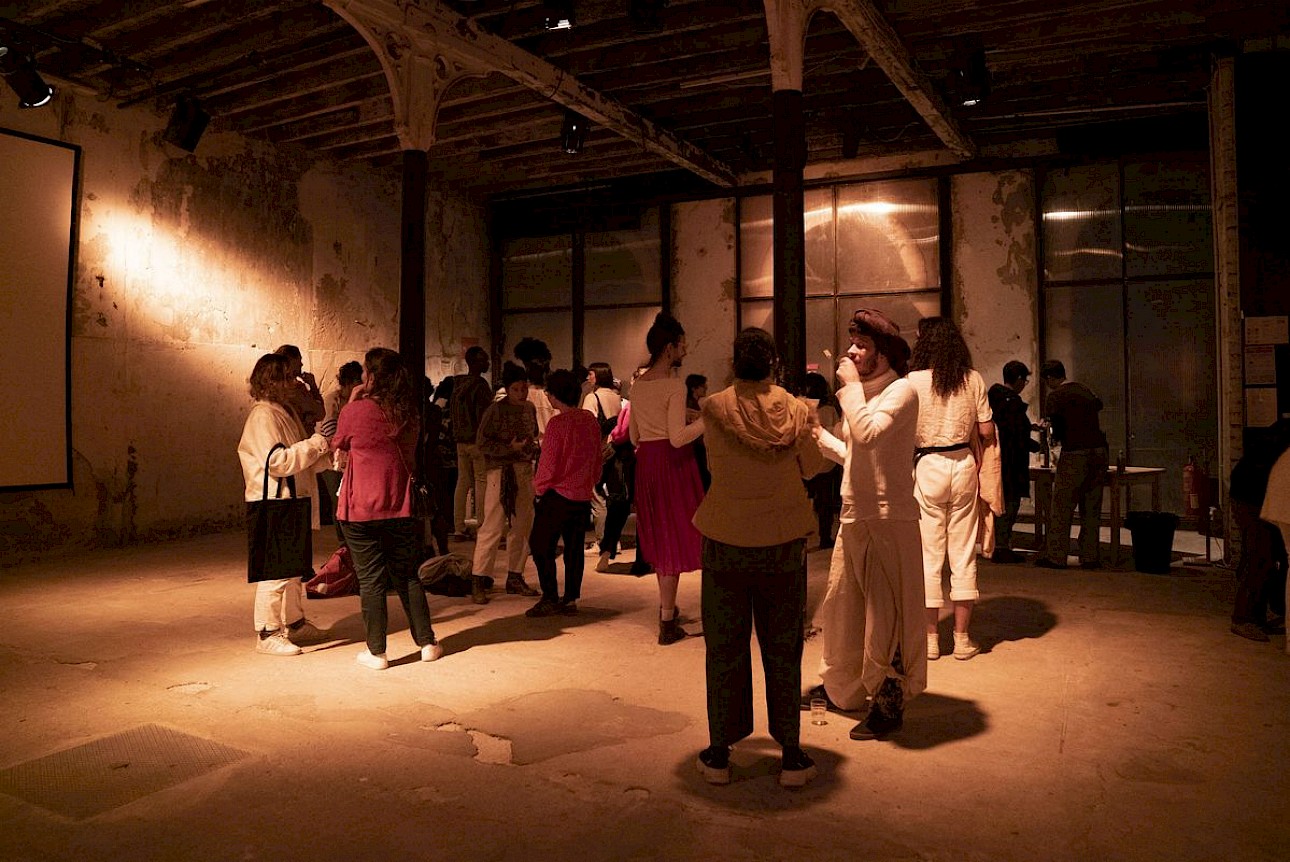 10.11 — 20.11 2023
Gatherings
COMMON LAB 2023
8-19 NOV

Common LAB 2023 is a travelling laboratory for dance, theatre and performance makers. Over 8-weeks, participating artists experiment with individual and collective practices, share knowledge, and develop artistic proposals.

Eight artists, selected through an open call, came together in September in Bobigny, and have since travelled to Stockholm and Cairo. They conclude their journey with a two-week lab in Lisbon, where they will attend festival performances and continue to develop their individual projects in conversation with the group and other guest artists.

Common LAB 2023, the first of three labs, is part of Common Stories, a project that brings together performing arts organisations, artists, and audiences to amplify European narratives and address the dynamic notions of identity and diversity in a changing European society.

Common stories is developed by Maison de la Culture de Seine-Saint-Denis, MC93, Bobigny (FR), Théâtre National Wallonie-Bruxelles, Brussels (BEL), Alkantara, Culturgest, Lisbon (PT), africologneFESTIVAL, Cologne (GER), Riksteatern, Stockholm (SWE), in association with TR Warszawa, Warsaw (PL), Orient Productions – DCAF Festival, Cairo (EG), CulturArte, Maputo (MOZ), Les Récréâtrales, Ouagadougou (BF), co-funded by the Creative Europe Programme of the European Union.

Find out more about COMMON LAB 2023 at commonstories.eu
IN EX(ILE) LAB
17-19 NOV

In Ex(ile) Lab is a two-year programme designed to support a group of 12 artists who have recently relocated and are looking to build a career in Cyprus, France, Italy, and Portugal. Participating artists receive support to develop a performance, build a professional network, are artistically advised by established artists based in Europe, and reach new audiences within the European space. Mid-way through the programme, some of the participating artists meet in Lisbon to attend the festival and discuss the development of their work with other professionals.

The selection of artists was made by Open Call, which elected 12 artists in total; 3 in each country (Cyprus, France, Italy and Portugal).

Atelier des artistes en exil(France), Visual Voices(Chypre), Alkantara(Portugal), Santarcangelo Dei Teatri(Italie) are the four cultural organisations, designing and implementing IN EX(ILE) LAB. The project also includes 5 associated experts Abantu social cooperative(Italy), Acesso Cultura (Portugal),Cyprus Refugee Council (Cyprus), La Briqueterie (França), Théâtre National de Chaillot (France) and 4 individual experts Eva Neklayeva, Maral Bolouri, Khaled Alwarea, Khaled Barakeh who provide their feedback on the project design and implementation. IN EX(ILE) LAB is project co-funded by Creative Europe Programme.

More information about the project and selected artists at inexilelab.eu
LIGHT MATERIAL
12-20 NOV

Light Material is a stage lighting study group coordinated by Leticia Skrycky. The project is directed at women, non-binary and transgender people.It is designed as a collective space for learning through research, experimentation, and the development of technical skills. The first session takes place during the Alkantara Festival, where the group will attend performances and develop work together in the studio.

More information at www.materialeve.com