Inés Sybille Vooduness
Santa de Substrato Autónomo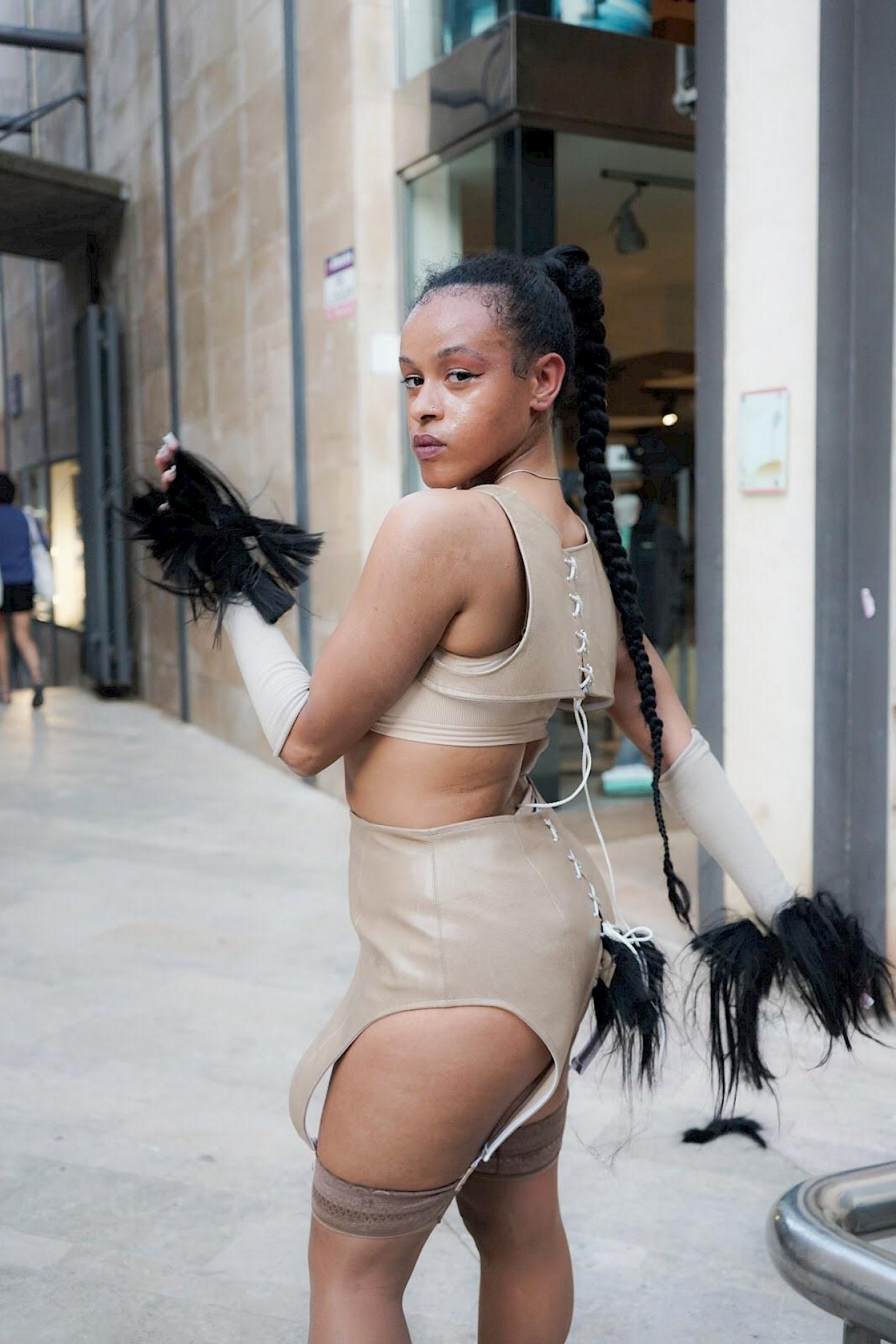 19.11 2023
Kilombo
Performances
São Luiz Teatro Municipal - Sala Mário Viegas
Free admission, subject to capacity. Tickets available at the Theatre Box Office on the same day, from 15h00 (maximum 2 tickets per person).
Sorry, this entry is only available in European Portuguese.
Inspirada em algumas cenas da vida da mártir Santa Inês, Inés Sybille explora o potencial de um autorretrato dançado e deformado. Através de um exercício de auto-contemplação possibilitado por uma prática artística digital, a performer expande-se em diferentes dimensões e coloca em tensão aquilo que delimita as fronteiras entre o belo e o monstruoso.
Será possível subverter as narrativas religiosas através do movimento? Terá esta perturbação da ordem algo a contribuir para novas formas de entender os corpos e as identidades? Esta proposta desfigura o termo transhumanista de Natasha Vita-More, "pessoa de substrato autónomo", para ir ao encontro da loa Erzulie do vudu haitiano e dos seus rostos multifacetados. Assim, esta peça torna-se um dispositivo sincrético-crioulizado que nos aproxima da dimensão transformadora de uma dança líquida, mutante e tecnologicamente em expansão. O que é ser este ser? Que avatares gera este ritual partenogénico pós-humanista?
Ficha Artística
Criação e interpretação Inés Sybille Vooduness Apoio à criação Núria Guiu Sagarra e Ignacio de Antonio Antón Sonoplastia Nelsoniq Figurino Sofía Archer Lab Projeções Heidi Ramirez