José Braima Galissá
Concerto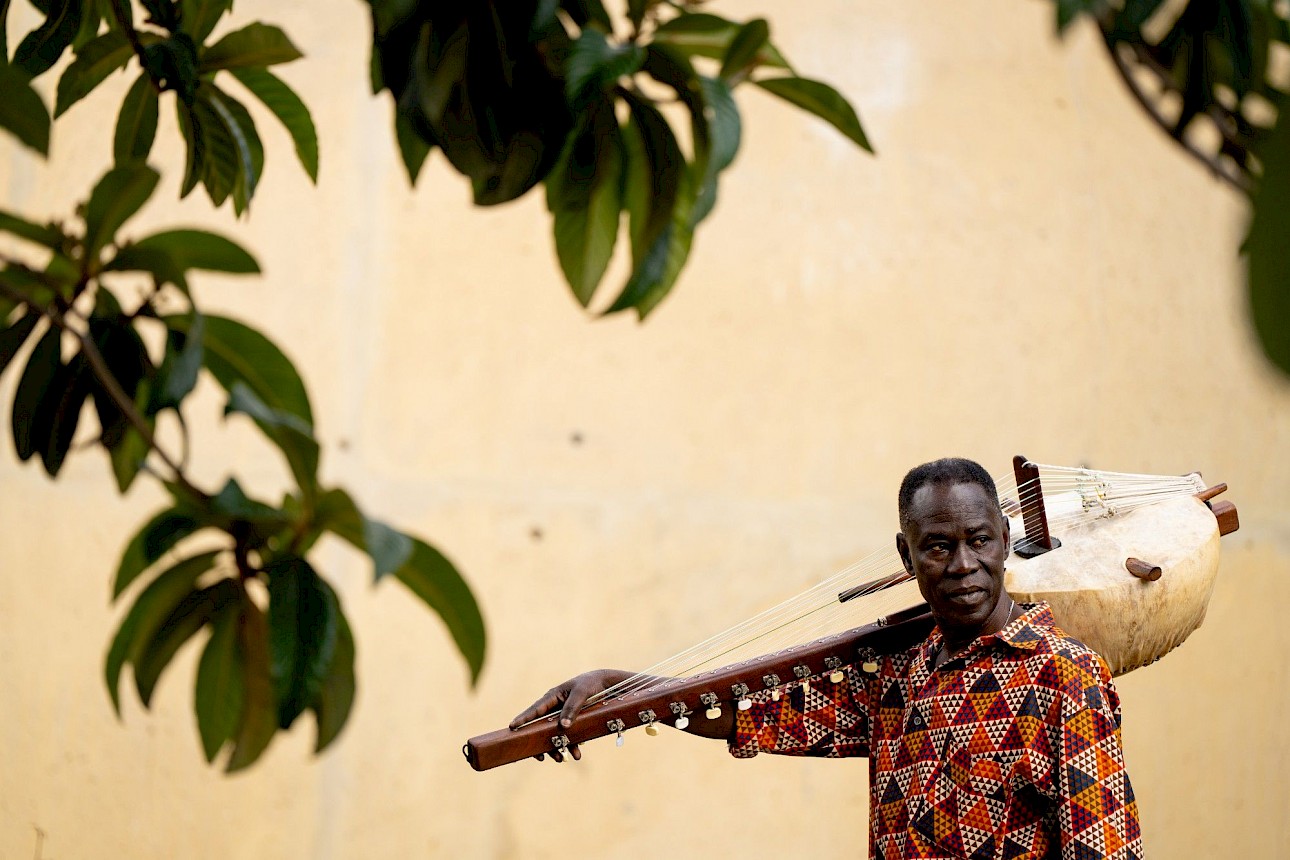 São Luiz Teatro Municipal - Sala Bernardo Sassetti
Free admission, subject to capacity. Tickets available at the Theatre Box Office on the same day, from 15h00 (maximum 2 tickets per person).
Sorry, this entry is only available in European Portuguese.
Professor e mestre griot do Kora, instrumento africano de 22 cordas, nasceu na Guiné-Bissau em 1964 no seio de uma família de griots da cultura Mandinga, que tocam Kora há mais de 600 anos.
Começou a aprender o Kora, em meados de 1970, pela mão do seu pai. Hoje é considerado um dos melhores músicos representantes da cultura Mandinga, pelas suas excelentes qualidades de exímio tocador de Kora.
Foi responsável e compositor do Ballet Nacional da Guiné-Bissau e professor de Kora na Escola Nacional de Música José Carlos Schwarz durante 11 anos.
Reside em Lisboa desde de 1998. Ao longo dos últimos anos realizou vários cursos para alunos da Escola Superior de Educação de Lisboa e Escola Superior de Teatro e Cinema de Lisboa sobre música, literatura e cultura guineense. Trabalhou com o Teatro São João do Porto e participou em programas de rádio e televisão, nomeadamente na Antena 2, RTP Internacional, Rádio Renascença, RTA (Rádio Televisão de Angola) e RDP África.
Participou em concertos realizados por iniciativa da EXPO98, e Porto 2001, e em trabalhos discográficos de João Afonso, Amélia Muje, Herménio Meno, na colectânea "Mon na mon", Blasted Mechanism, Chac, Sara Tavares e outros artistas.
Mais informações
Instagram
@braimagalissa