Marcelo Evelin/Demolition Incorporada
Uirapuru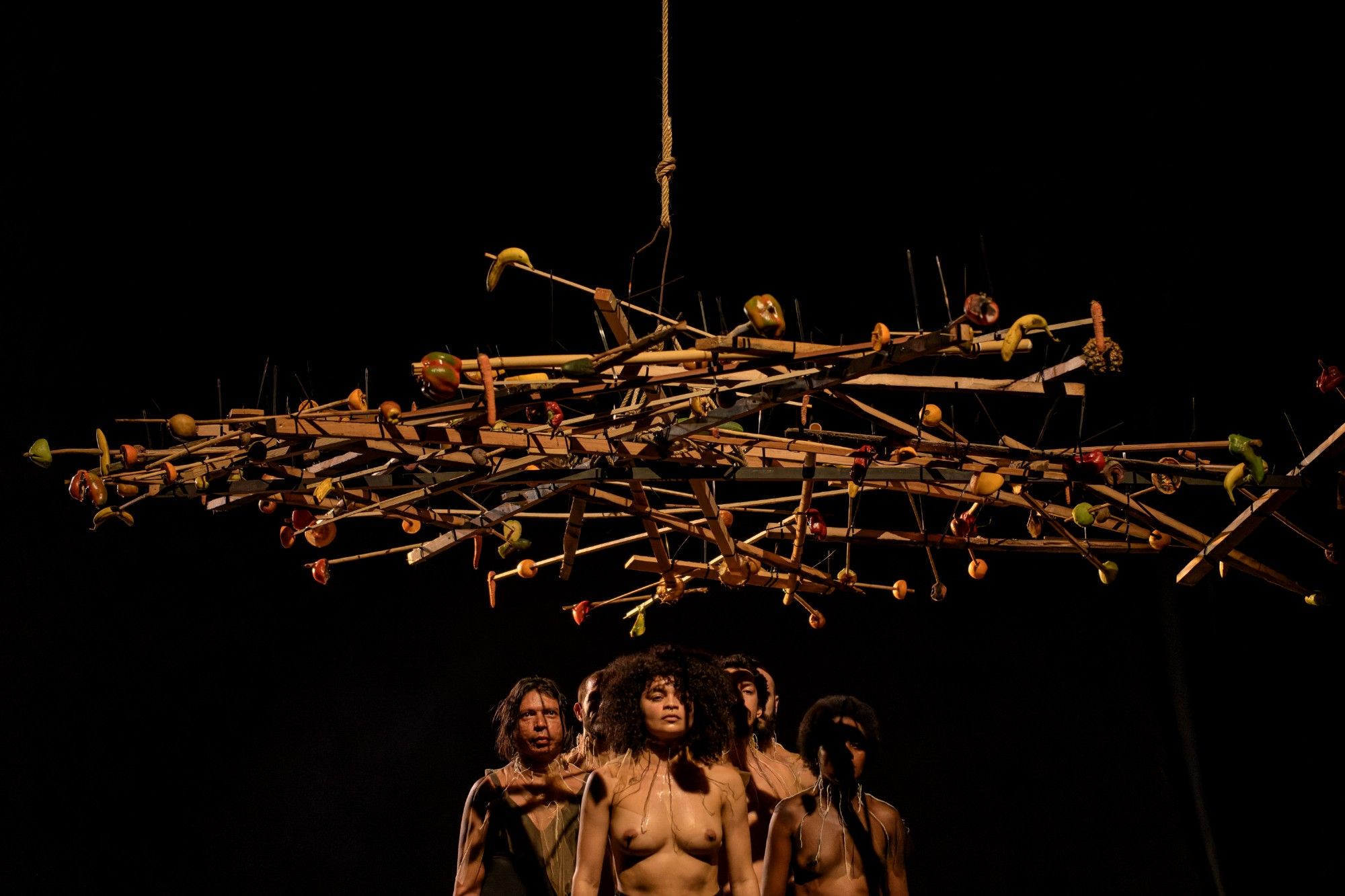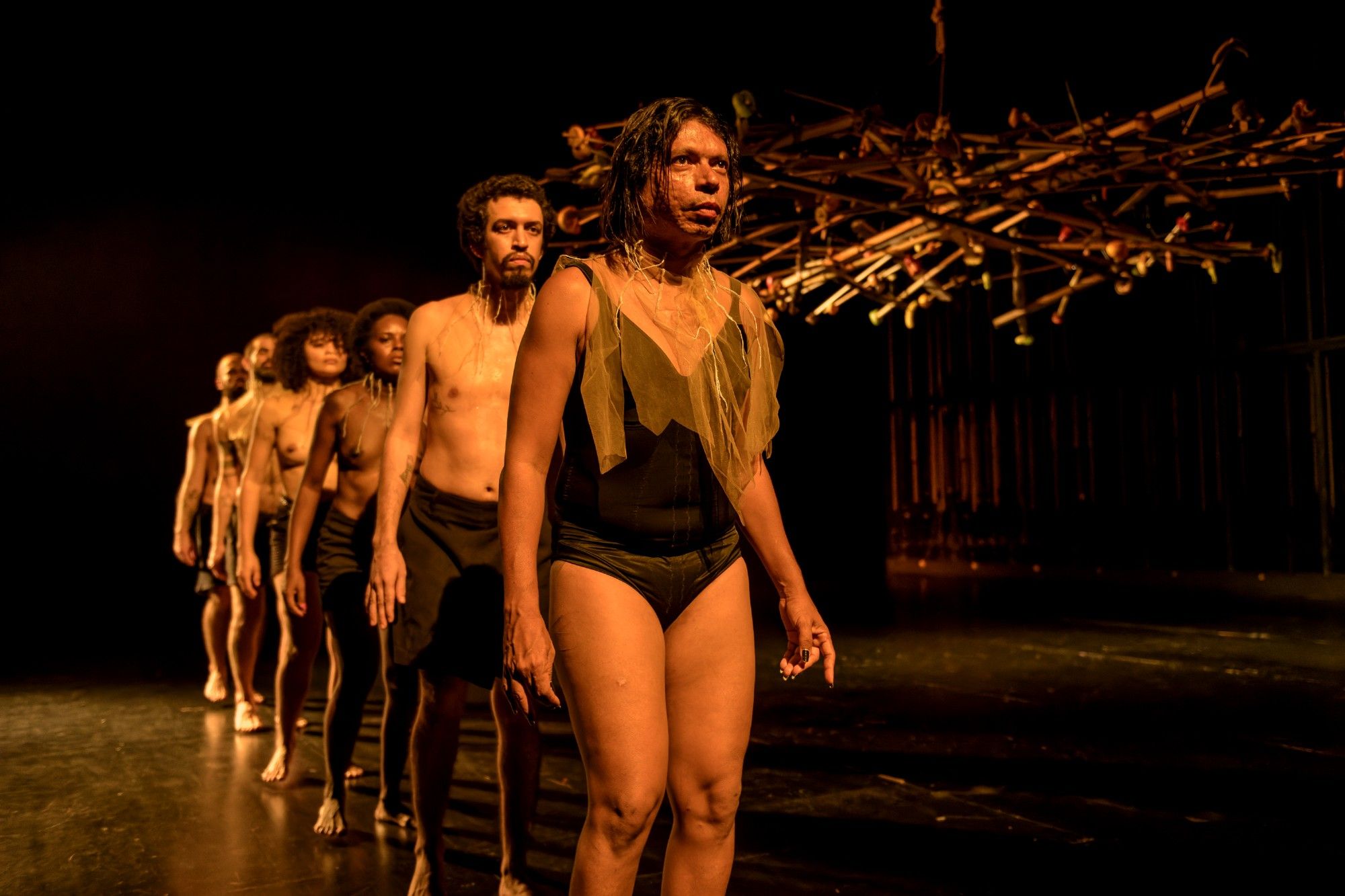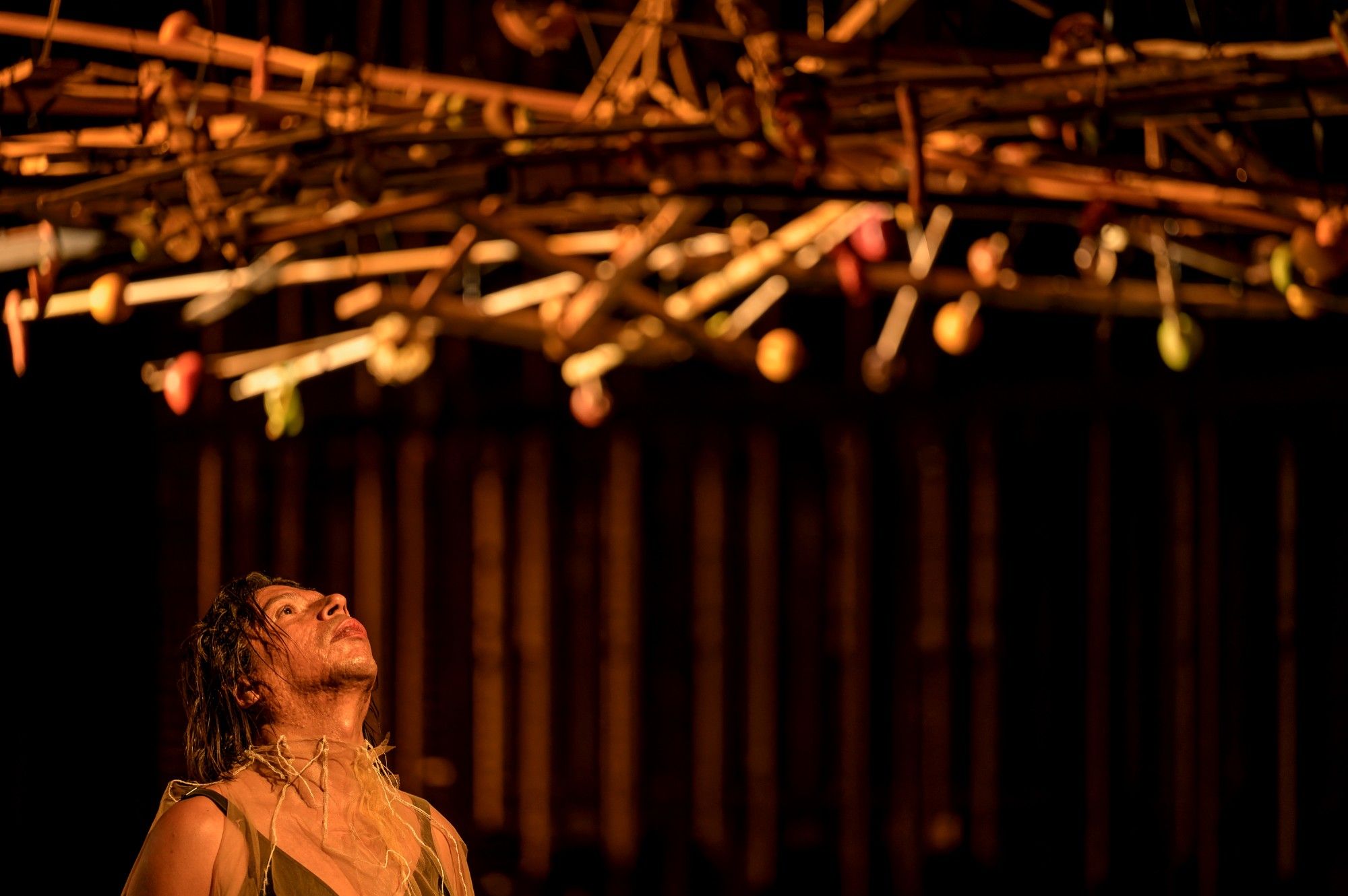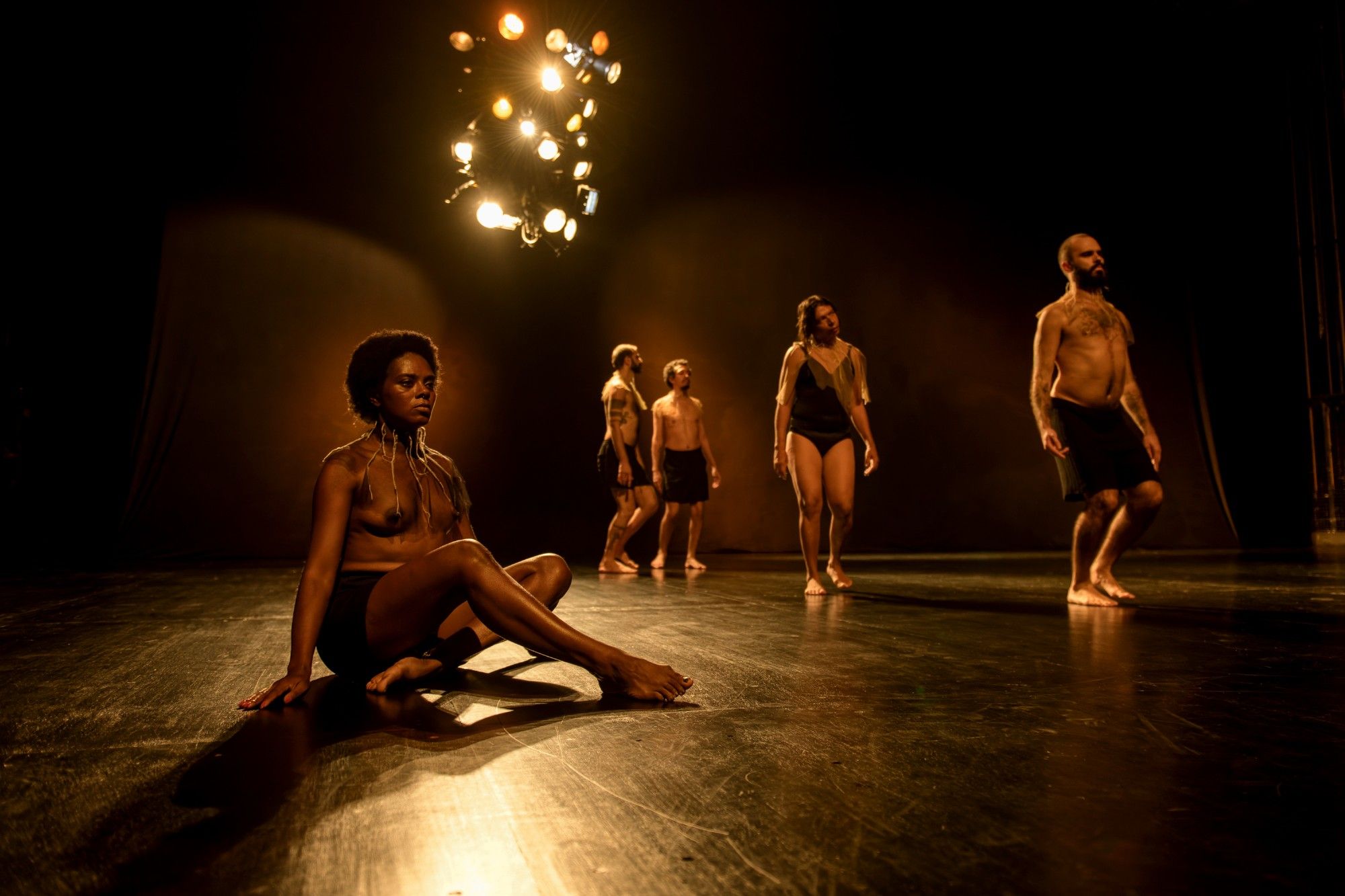 25.11 — 26.11 2023
Performances
Talks
Teatro São Luiz - Sala Luís Miguel Cintra
How can we imagine the sounds and dances of the mythical beings of the Brazilian forests?
Uirapuru is a piece that draws inspiration from the entities inhabiting the Brazilian forests and from the mythical imagery of the Brazilian woodlands. The forest as a unique cosmology – wild and enchanted – and as a return to a deep, unknown land. The uirapuru is a Brazilian bird known as the singer of the forest. Uirapuru means "man transformed into bird" or "decorated bird" in Tupi-Guarani, the language spoken by Brazil's native peoples. Its existence is shrouded in Indigenous legend, the story of a star-crossed lover turned into a rare bird, whose song would make anyone who heard it delirious. A mythical bird, rarely seen, with a beautiful song known for bringing good luck to those who hear it, the symbol of a Brazil that despite being devastated still sings.
Marcelo Evelin

Uirapuru is about looking at a song as a territory, about touching the unknown and an impossible love. It is an invitation to concentrate, to prepare to listen to the world, which is something there seems to be less and less time for.
Post Show Talks
On 25 November, the performance will be followed by a conversation with Marcelo Evelin and Dori Nigro, moderated by Raquel Lima (in Portuguese).
Credits
Concept and choreography Marcelo Evelin Created and performed by Bruno Moreno, Fernanda Silva, Gui de Areia, Luis Carlos Garcia, Márcio Nonato, Rosângela Sulidade & Vanessa Nunes Dramaturgy Carolina Mendonça Artistic assistant Bruno Moreno Light Márcio Nonato Sound Danilo Carvalho Costumes Gui de Areia Technical director and tour producer Andrez Ghizze Preparation and rehearsal Mariana Alves Illustration Elza Hieramente Photography Maurício Pokemon Reception/CAMPO Producer João Marcos Production director Regina Veloso/Casa de Produção Administration and Logistics Humilde Alves Production and Touring Sofia Matos/Materiais Diversos Artist Residencies CAMPO Arte (Teresina), Teatro Municipal do Porto – Teatro Campo Alegre (Porto), La Vignette (Montpellier) Coproduced by Teatro Municipal do Porto, Festival Montpellier Danse 2022, Festival d'Automne à Paris

Support República Portuguesa - Cultura/DGArtes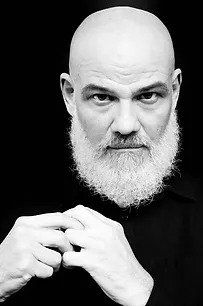 Marcelo Evelin
Marcelo Evelin born in Piauí (Brazil), is a choreographer, researcher and performer. He lives and works between Amsterdam and Teresina. Based in Europe since 1986, working with dance and collaborated in projects with artists from various languages also on physical theater, music, video, installation and occupation of specific spaces. He is an independent creator with his company Demolition Incorporada, established in 1995, and teaches at the Mime School of Amsterdam, Holland, where he also guides students in creative processes. He directs workshops and collaborative...