MeioFio
F(r)esta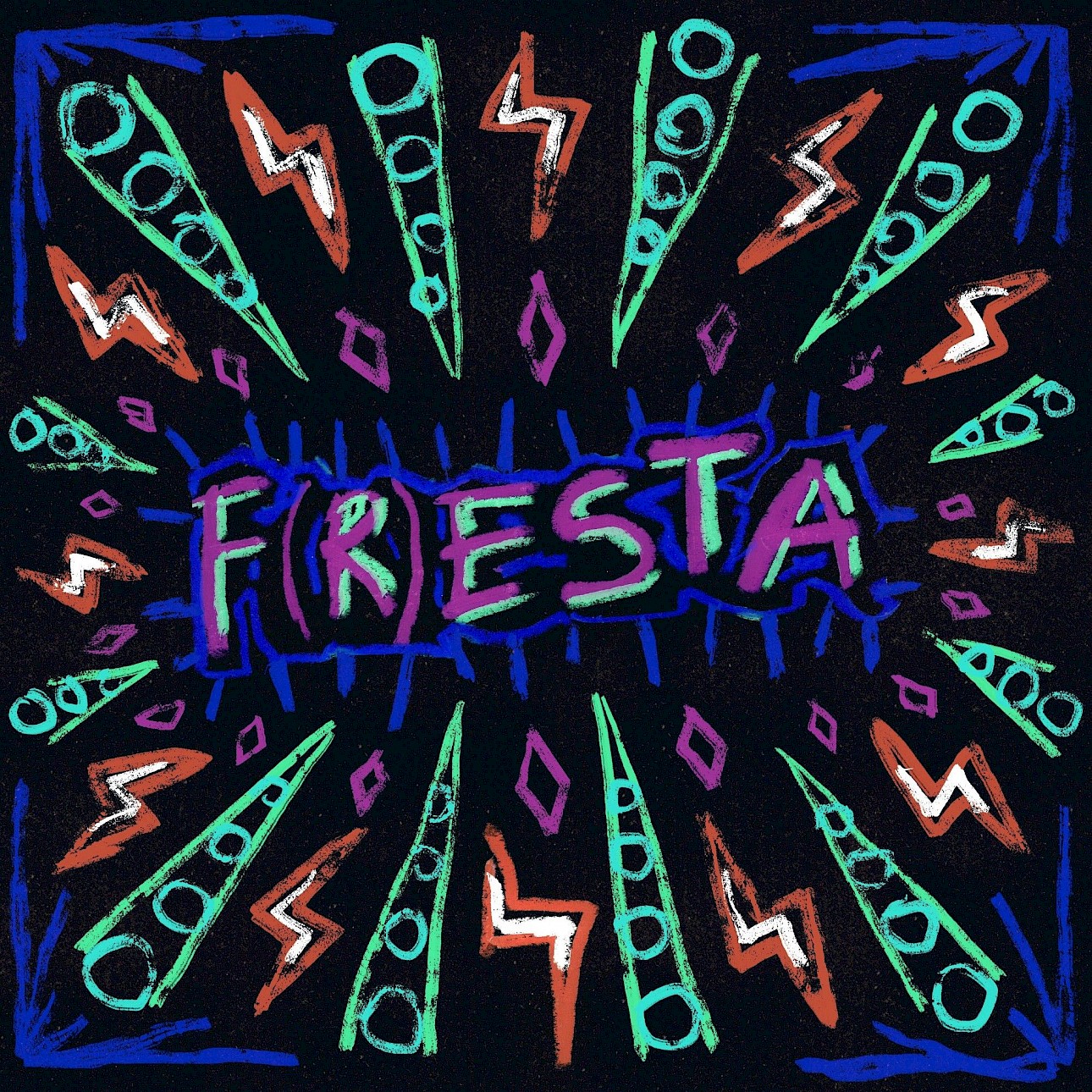 10.11 — 11.11 2023
Parties
A party-performance built in the cracks of everyday life.
F(r)esta [Fissure/Party] is the opening party of the 2023 Alkantara Festival. A celebration organised by MeioFio (Ágatha Cigarra, Era Jaja Rolim, Alex Simões, and Renato Kurup) whose research covers the purposes and impetus around parties and their inevitability.

This party/fissure is constructed in the cracks, with bodies that rise from the wreckage, where junk is as enchanting as a laser, inspired by the aesthetics of what we agreed the future would be, its reenchantment and the poetry of its emergence.

In a former industrial space in the Alvalade neighbourhood, F(r)esta features a Roda de Sample, the collective wwwperformanceart and other guest artists.
Content Notes
This event features strobes, vertigo-inducing lighting and smoke machines.