N▲N▼
O Último Dia de Leão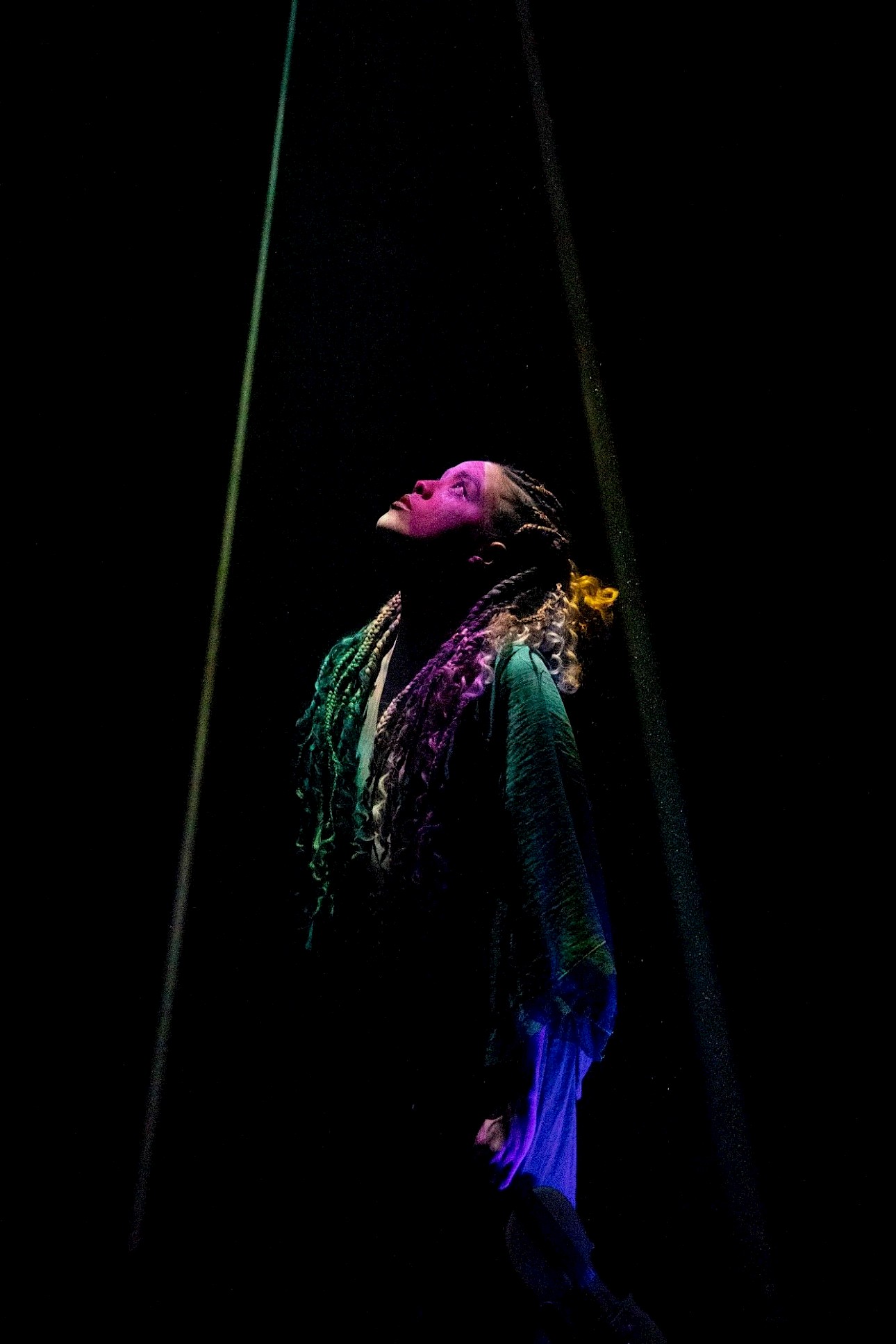 17.11 2023
Kilombo
Performances
São Luiz Teatro Municipal - Sala Mário Viegas
Free admission, subject to capacity. Tickets available at the Theatre Box Office on the same day, from 15h00 (maximum 2 tickets per person).
Sorry, this entry is only available in European Portuguese.
7 cenas divididas pelo tempo-espaço de um relógio solar. Leão, o signo regido pela estrela chamada sol. Eu, regida pelo signo chamado Leão. Qual o destino de uma estrela? Pode pesquisar: Um buraco negro. Trevas.

Cada cena é um episódio aleatório(?) de minha vida. Em todos esses episódios, vivi a experiência da primeira vez. Qual foi a primeira vez que descobri que era preta? Qual foi a primeira vez que tive de lutar pelo meu corpo? Para existir uma primeira, há de ter existido uma última, anterior. Minha mãe nasceu no último dia de leão, 22 de Agosto. Ao lembrar de mim, trago minha Mãe para perto.

Por que quero minha mãe perto?
Porque imigrei?
Porque transitei?
Porque separei?
Porque ciclos quebrei.

Quebra: As cenas são recortadas umas das outras por som e luz, pois só podem se encontrar na escuridão, tal qual a matéria; ou no passado, tal qual as estrelas. No final do relógio, a festa.


N▲N▼
Notas sobre conteúdo
Linguagem explícita.
Gatilho sobre abuso sexual.
Cenas com luz e som muito intensos e com glitch.