Sónia Baptista
Sweat, Sweat, Sweat (A series of little hot flushes)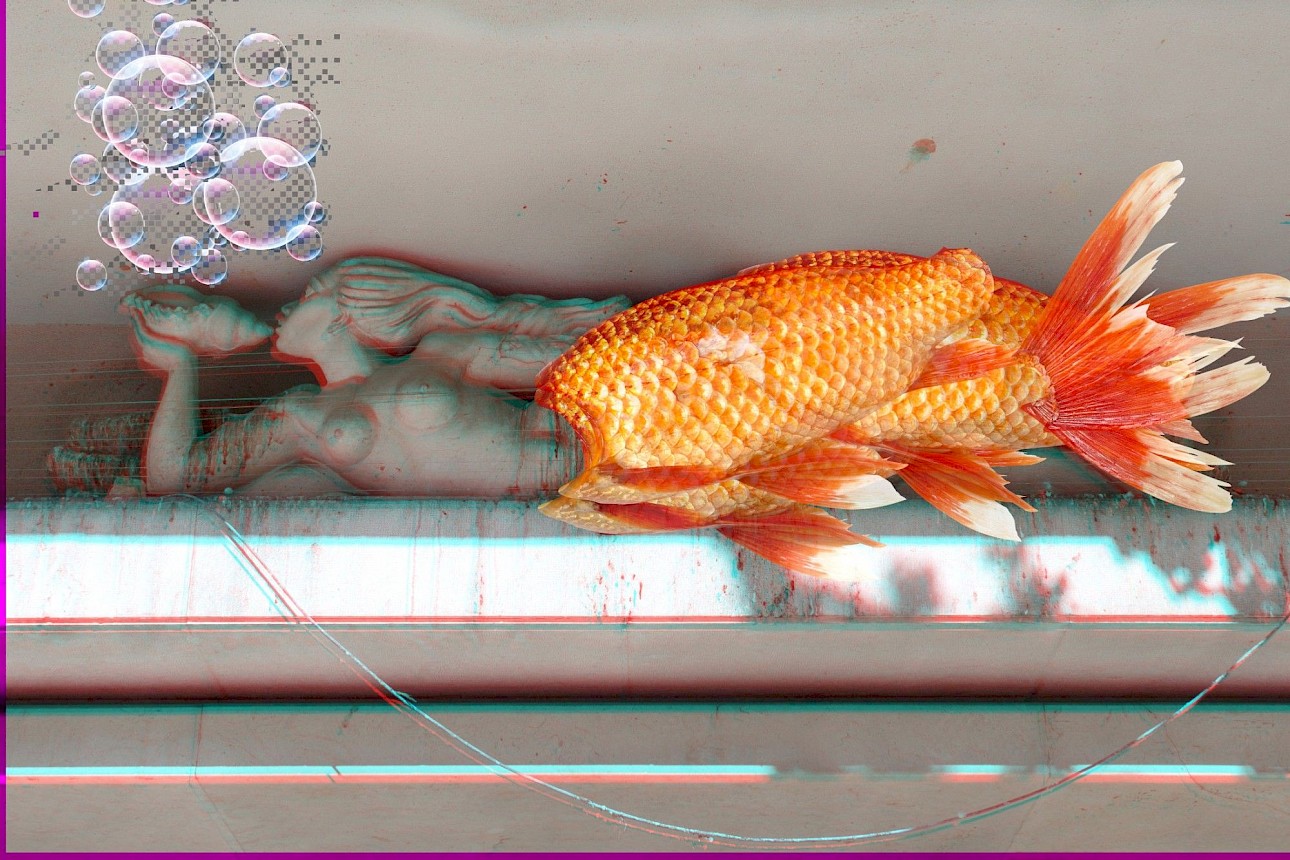 24.11 — 26.11 2023
Performances
Teatro São Luiz - Sala Mário Viegas
In Portuguese with surtitles in Portuguese for the deaf and hard of hearing and English
Celebrating sexuality and shamelessness in ageing.
Surrounded by the colours of the ocean, adolescence, unicorns and mermaids, Sónia Baptista playfully addresses ageing and the coming changes in body and spirit.

Among the worries and frustrations are fluid, serene, and even comforting understandings of sexuality, spirituality, and gender identity.

Sweat, Sweat, Sweat picks apart the inevitability of ageing and menopause in the full splendour of its symptoms. Getting older brings nostalgia, memories, and uncertainties – and also less beating around the bush when addressing taboos.
Credits
Created and performed by Sónia Baptista Lighting design Daniel Worm Video Aya Koretzky, Jorge Jácome, Raquel Melgue Set design Bruno Bogarim, Raquel Melgue, Sónia Baptista Costumes Lara Torres, Sónia Baptista Head of production Maria João Garcia Production consultant Elisabete Fragoso Communication Cláudia Duarte With the contribution of Mariana Ricardo, Ana Pais, Joana Levi, Isabela Figueiredo, Joacine Katar Moreira, Alice Azevedo, Maayan Sophia Weisstub Publication Flan de Tal Coproduced by Alkantara, Citemor, Circular, Paragem Coproduction residency O Espaço do Tempo - Pró Dança Financial support Fundação Calouste Gulbenkian, Fundação GDA Project financed by Direção Geral das Artes Support Hippotrip, Salina Greens, Central de Cervejas, Teatro Praga, Festival Queer Lisboa, Estúdios Vitor Córdon


Thanks to David Cabecinha, Carla Nobre Sousa, Armando Valente, Dina Magalhães, Nelson Guerreiro, Filipa Brito, João Pedro Azul, Isidro Paiva, Sérgio Fazenda Rodrigues, Mariana Ricardo, Joana Neves, Maria João Garcia, Carmen Inácio e sus Muchachos, Miguel Lobo Antunes, Daniel Tércio & Guest, Mário Afonso, Miguel Pereira, Guida Moura, Carla Bolito, Adriana Bolito, Margarida Campelo, Maria João Guardão, Cristina Correia, Ana Água, Alípio Padilha, João Lemos, João Ferreira, António Gouveia,Rodrigo Gomes, Inês Gonçalves, Sofia Fernandes, Miguel Freitas, Nanica, Patrícia Andrade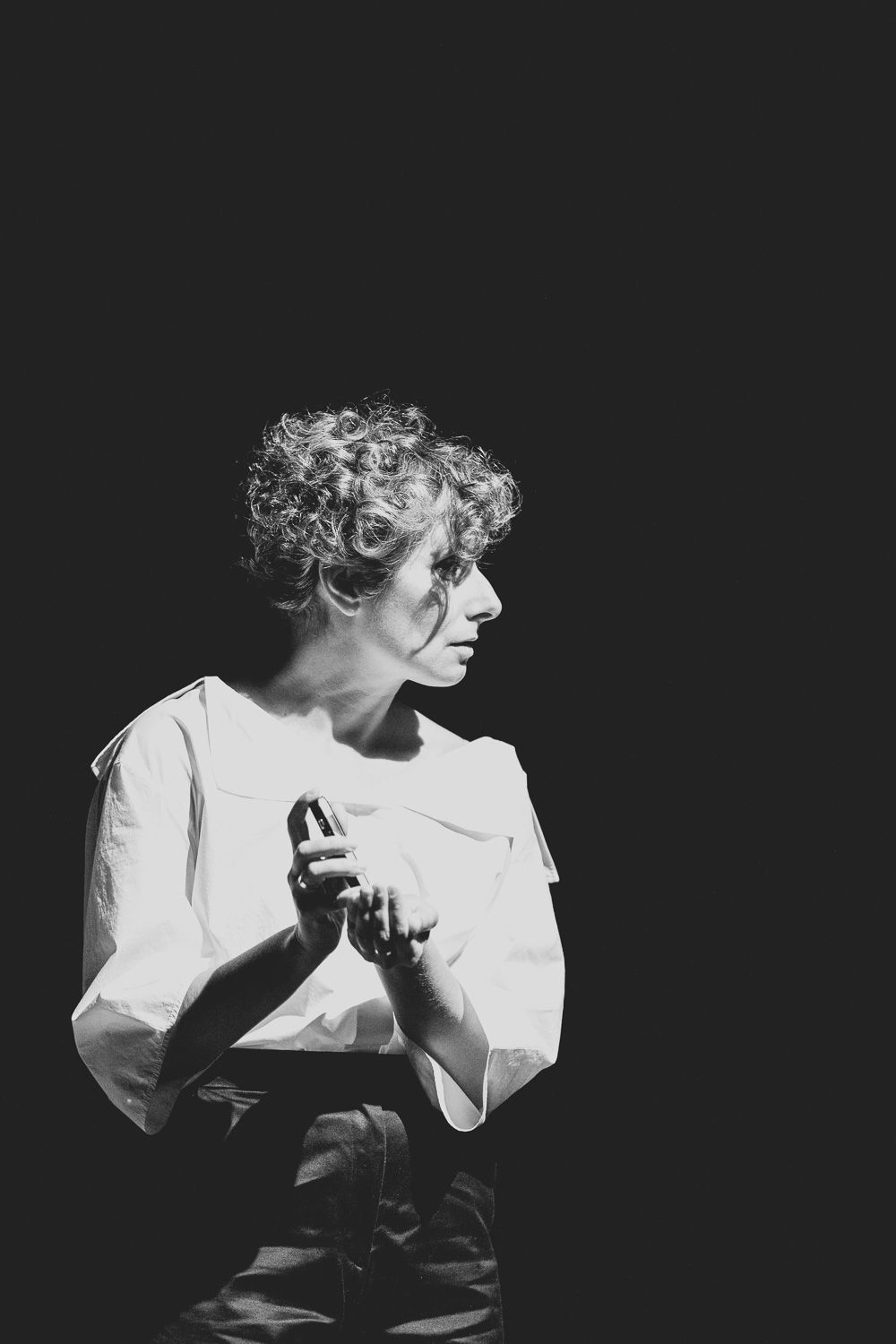 Sónia Baptista
Sónia Baptista (Lisbon, 1973) studied contemporary dance at Forum Dança (Lisbon) and holds a Master's degree in Choreography and Performance from the University of Roehampton (London). As a performer and co-creater she has collaborated with Laurent Goldring, Patrícia Portela, Aldara Bizarro, Vera Mantero, Thomas Lehmann, Arco Renz, Teatro Cão Solteiro, AADK, Ligia Soares, Silvia Real, and Clara Amaral. In her work, she explores and experiments with dance, music, literature, theatre, and video. Her first solo work, Haikus, was awarded the Revelation in Dance prize...