tony omulu
Em Cor Parda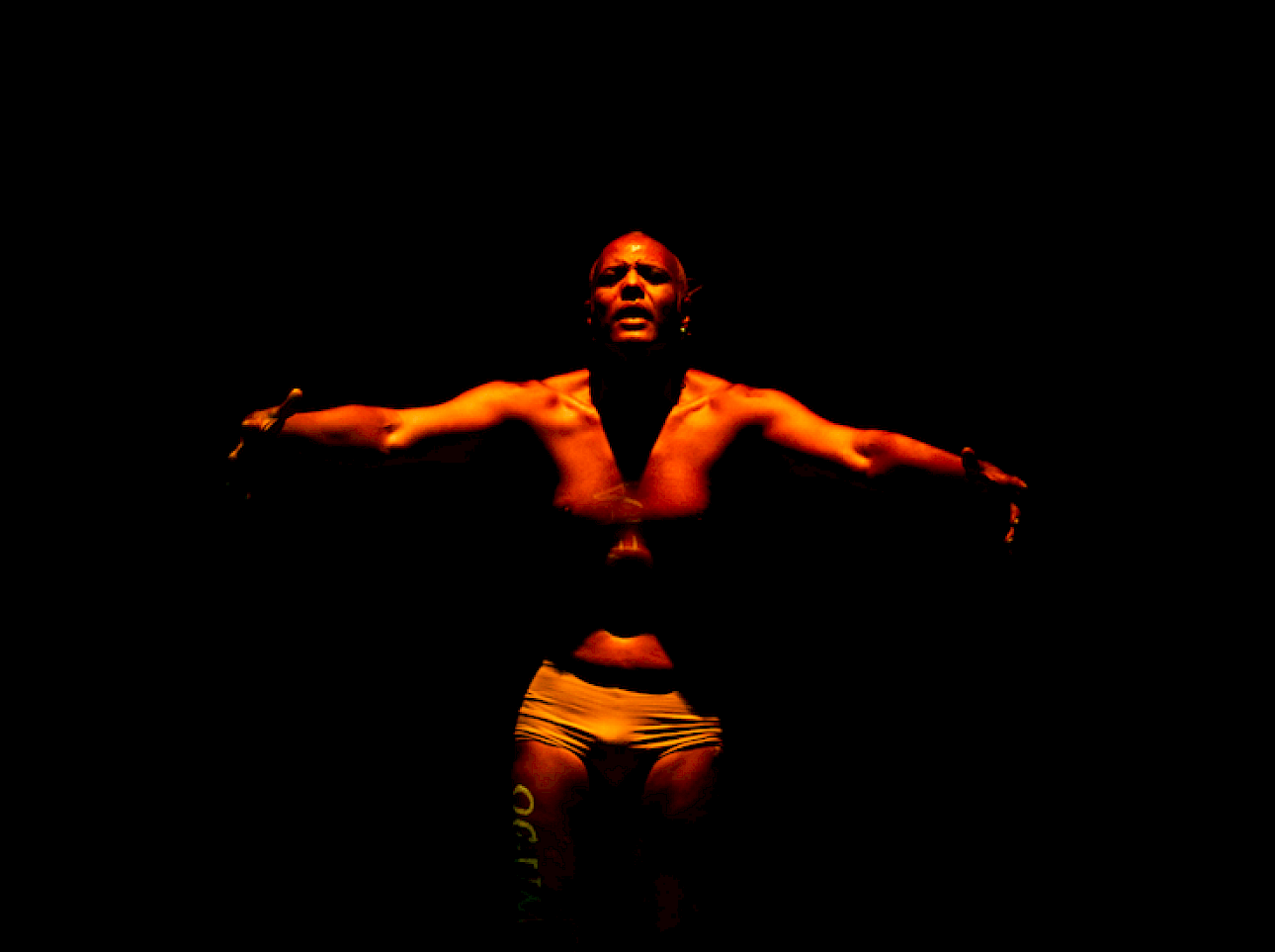 19.11 2023
Kilombo
Performances
São Luiz Teatro Municipal - Understage Sala Luís Miguel Cintra
Free admission, subject to capacity. Tickets available at the Theatre Box Office on the same day, from 15h00 (maximum 2 tickets per person).
In portuguese, without surtiltes
Resistência, migração e arte corpórea negra e cuír são convocadas neste trabalho por escrita, fala, escuta e movimento. Um manifesto que se encorpa pelo jogo vocabular entre a cor, a pertença e a (in)consistência das relações. São palavras que se deixam ver por vários ângulos de um mesmo prisma num amalgama entre teatro, dança, poesia, filosofia e ancestralidade. Omolu é o corpo cuír: Um devir inquieto diante das sonoridades/intenções das palavras. "Em cor parda" é a incorporação fissurada da raça, do gênero, da classe. Corpo em migração onde abunda a comunicação: um corpo atravessado pelas artes física, dançante e sonora.
Ficha Artística
Atuação tony omolu Encenação e dramaturgia tony omolu Figurinos e adereços Rod Designer de som Didi Luz Alkantara Apoio geral afrontosas