Open Studio: Youness Khoukhou
Naked Journey
05.04 2023
Open Studio
Artists in Residence
From March 27 to April 8 Moroccan choreographer Youness Khoukho is in residency at Alkantara with his new creation Naked Journey.

On April 5th Youness will open the studio to share part of the process.

In Naked Journey, Youness Khoukhou unfolds a central question that keeps recurring in his practice as dancer and choreographer: What is the body, beyond 'references' of colour and origin, beyond a style and inherited codes and beyond the culture and trends that shape it?

In the making of this performance the artist is searching for a place to come home to, and where the transition from everyday to performance is fluid. Khoukhou is willing to create a space in which there may be questions about the boundary between being and performing, between the language of the body and that of words, between looking and experiencing. In that space, with all the accidentals that comes with it, he will share his search for a 'universal' body. It's a quest that can be metaphorically read as a quest for a new balance between man and environment.

"In Naked Journey I want to move beyond a preconceived notion, to a place where we can forget everything we knew and start all over on the spot. Where we see the body that produces knowledge and where in the here and now – between dancer, movement, text and spectator – a shared energy, a shared landscape, arises, a landscape that is 'inspired' in the moment."

Youness Khoukhou

Youness Khoukhou's residency is part of the exchange program for artist residencies between the Alkantara and the Moussem Nomadic Arts Centre
Open Studio
Open Studio sessions are informal presentations of work in development in the artist residencies, with a format of the artistic teams' choice. All Open Studio sessions are free of charge.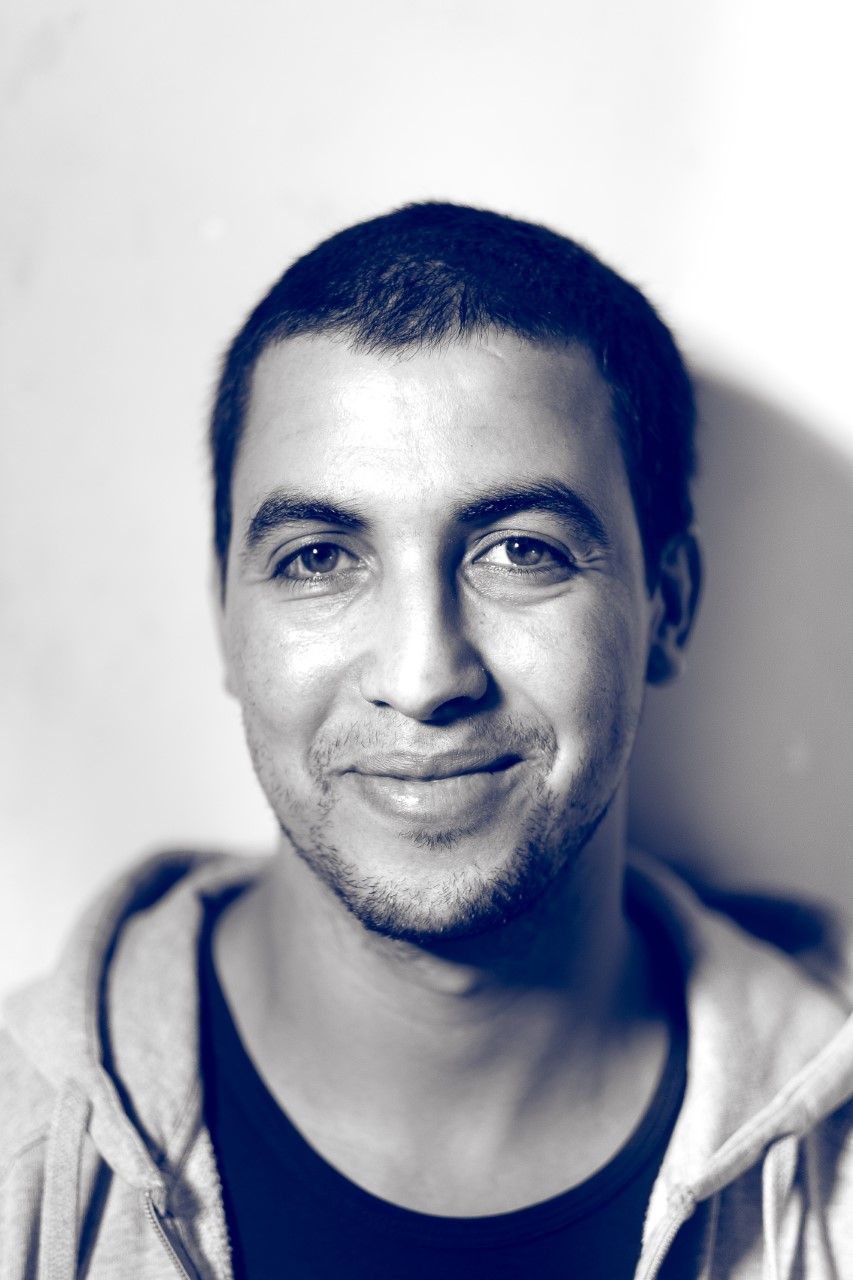 Youness Khoukhou
Youness khoukhou (Marrakech, 1984), studied dance in Marrakech, Tunis and in Belgium where he graduated from P.A.R.T.S. As a dancer/performer he collaborated in the performances, Soleils by Pierre Droulers, Primitive and Evol by Claire Croizé and in the repertoire project ReZeitung by Anne Teresa De Keersmaeker. He collaborated and danced in the performances Therians and 'Clearing' with Louise Vannest, Elephant' with Bouchra Ouizgen and Move (on) by Tg stan. He also dances in the performances 7 and Libya by Radouan Mriziga. As a creator and choreographer, he worked...