Thursday at DDD Festival
Cláudia Dias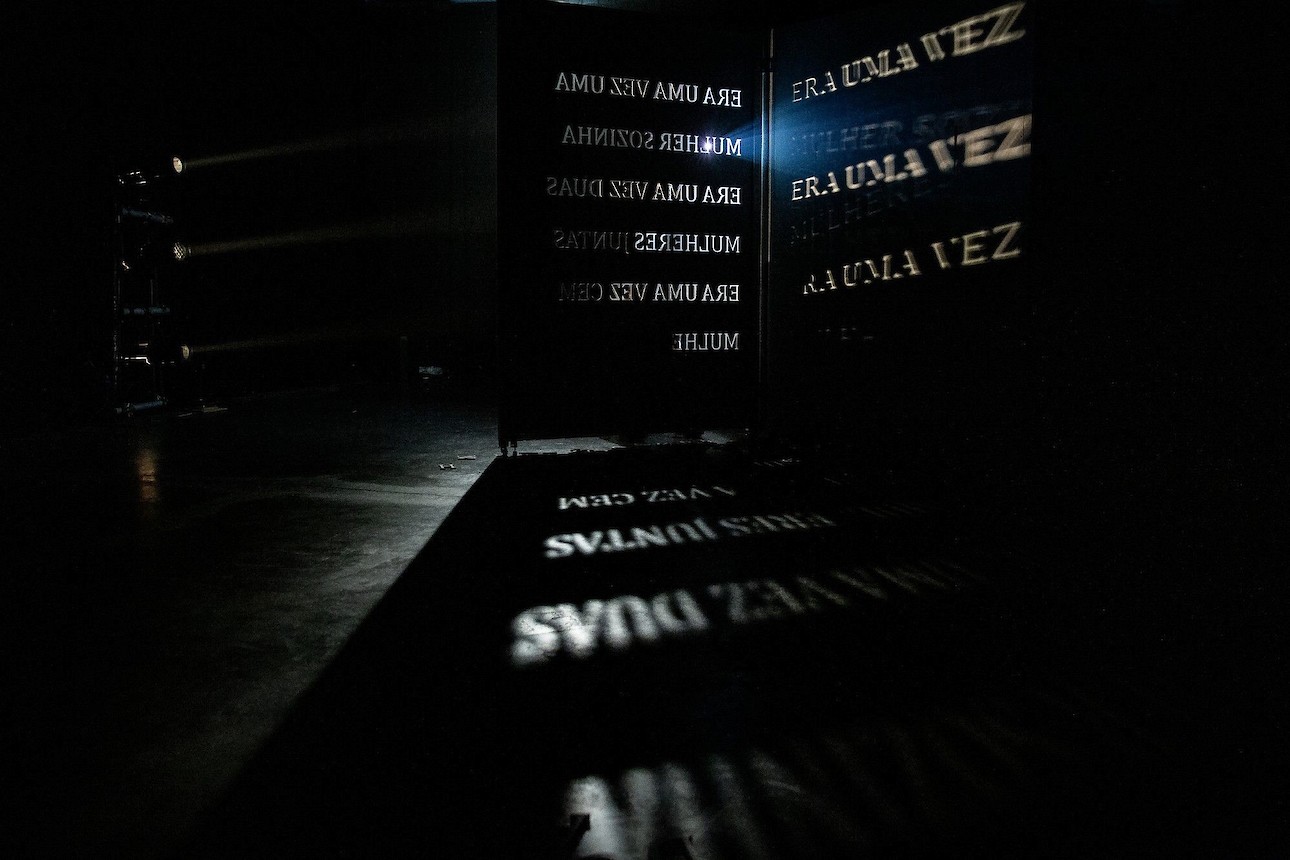 28.04 — 30.04 2021
Seven Years Seven Pieces
Cláudia Dias returns to the Festival Dias da Dança with Thursday: Abracadabra.
In Quinta-feira: Abracadabra, the fourth creation of the Sete Anos Sete Peças project, Cláudia Dias and Idoia Zabaleta give new uses to worn words.They start from scratch to recombine with the present people the minimum meanings of each word. Peace, bread, work, education mean what, more specifically? Demonstrating the true relationship between things and words, searching for the hidden names of injustice, inequality and oppression, the artists seek the magic word to move bodies and worlds.
Seven Years Seven Pieces is a long-term project developed by choreographer Cláudia Dias and produced by Alkantara. Each year of the project (2016-2022) is named after a day of the week, from Monday to Sunday. Each day of the week becomes the title for a new piece by Cláudia Dias, created in collaboration with a guest artist. Each piece is the starting point for other collaborations: with young people and school communities in Seven Years Seven Schools; and with an illustrator, writers and readers in Seven Years Seven Books.
Credits
Artistic director Cláudia Dias Guest artist Idoia Zabaleta Performers Cláudia Dias and Idoia Zabaleta Artistic Assistant Karas Set, Light Design and Technical Director Nuno Borda de Água Music "Fuego" by Bomba Estéreo, "Banho" by Elza Soares, "De dentro do Ap" by Bia Ferreira, "Canción Total" by Maria Arnal feat. Marcel Bagés Video Bruno Canas Photos Alípio Padilha Outside Eye Jorge Louraço Figueira Produced by Alkantara Coproduced by Teatro Municipal do Porto, Teatro Municipal São Luiz, Azala Artistic residencies Azala, L'animal a l'esquena, O Espaço do Tempo Thanks Mursego, María Arnal, Marcel Bagés, Hélder Azinheirinha Azala and Moare Danza are funded by Culture Department of the Basque Government