Workshop
Workshop TRAÇA | 12 scores for breathing, walking and being still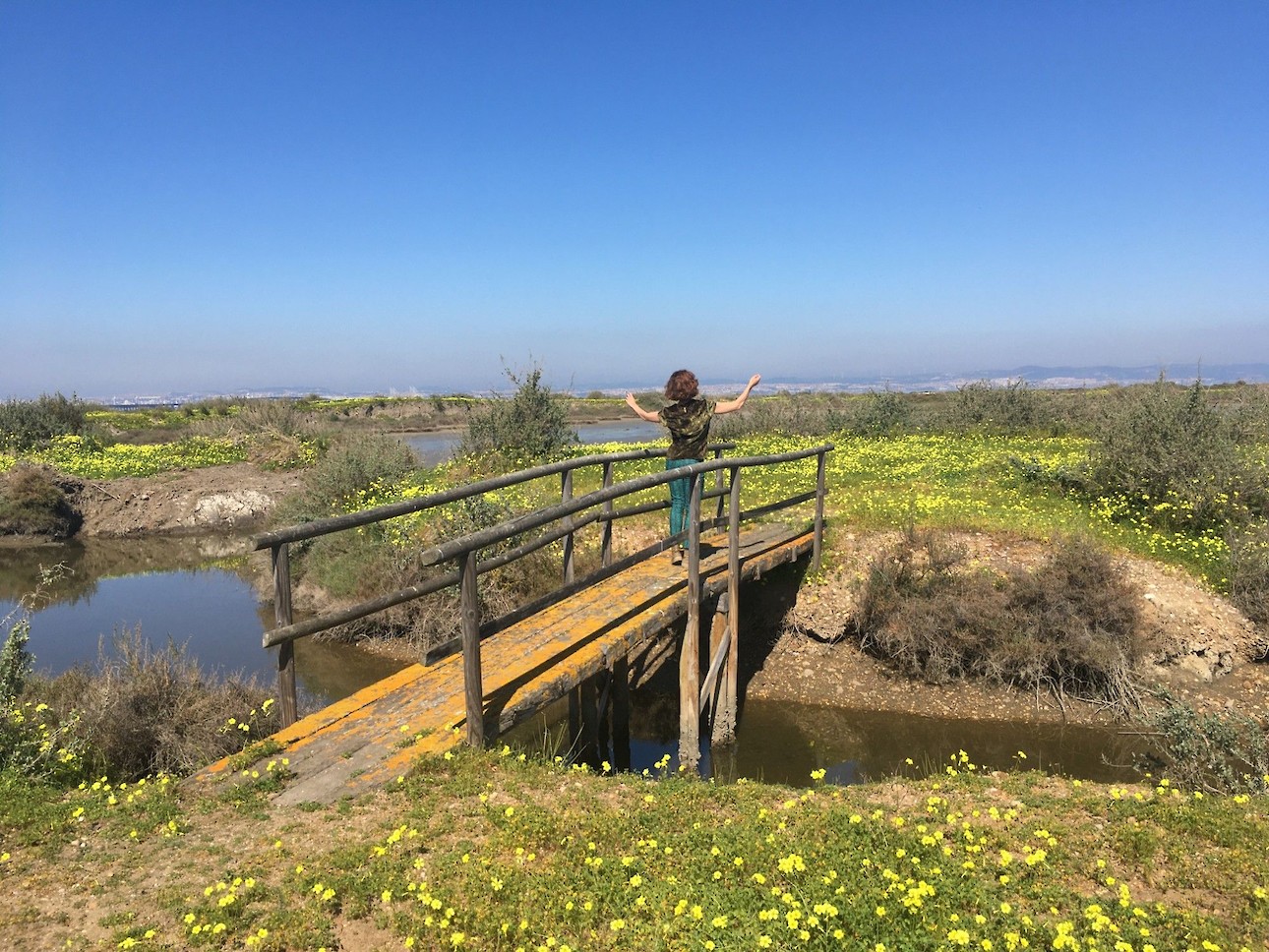 21.06 — 26.06 2021
Artists in Residence
Calls
Apply here by 17 June.
Selected participants will be notified by 18 June.
Participation is free and includes insurance and public transportation to and from the off-site walks.
TRAÇA is an arts project
About the gesture of drawing and annotating movement
About marking a path in a territory with our bodies
About undoing and digging holes
TRAÇA is also about three actions that put human beings in a symbiotic relationship with their surroundings: breathing, walking, and stopping. These actions are choreo-political, creating awareness of the body and its surroundings through movement.
In this workshop, we will explore different movement practices based on these three actions. Each practice is based on a score that is open to each participant's interpretation.
In addition to studio sessions at Espaço Alkantara, the workshop also includes three walks around the periphery of Lisbon:
Parque das Nações - Rio Trancão - Sacavém (22 June)
Pontinha - Sr. Roubado (24 June)
Santos - Trafaria - Belém (26 June)
For more information about the project, please visit Traça | Sara Anjo
Credits
Directed by Sara Anjo Artistic collaborators Flora Détraz, Mickaella Dantas, Nádia Yracema Video and design Joana Linda Sound design Artur Pispalhas Text revision Ana Luísa Valdeira Translator Miguel Cardoso Executive producer Cláudia Teixeira Communication Inês Lampreia Management Vítor Alves Brotas Produced by Agência 25 Supported by Fundação Salinas do Samouco and Instituto das Florestas e Conservação da Natureza (Madeira) Residencies Alkantara; Dançando com a Diferença; O Espaço do Tempo; Estúdios Víctor Córdon; Neighbourhood Dance Works Coproduced by Teatro Municipal Baltazar Dias
This project is supported by República Portuguesa - Cultura | DGARTES – Direção Geral das Artes
Bio
Sara Anjo (PT 1982) is a dancer and choreographer interested in meditative practices that generate psico-physical changes, breathing and walking are the main ones. She permanently questions herself about: what moves us? How do we move? And to where are we moving? As a maker she is interested in choreographic proposals that activate a sonic theatre, where choreography and the performative space are explored through soundscape. She devised Nobody would know to tell that story a feminist performance where she collaborated with 6 female artists (BoxNova CCB 2011); Liquid Landscapes a travelling dance in an old washing house in Lisbon (Teatro do Silêncio 2012); Shaped as a Tree a solo about dis-quietness (Negócio ZDB 2016); Sacrum a magnetic walking (Negócio ZDB 2018). Since 2012 makes part of the project Walking from Teatro do Silêncio. She has graduated in the Contemporary Dance Academy (2001). She holds a master in choreography from Das Graduate School in Amsterdam (2016).