Transpophagic Manifest
Renata Carvalho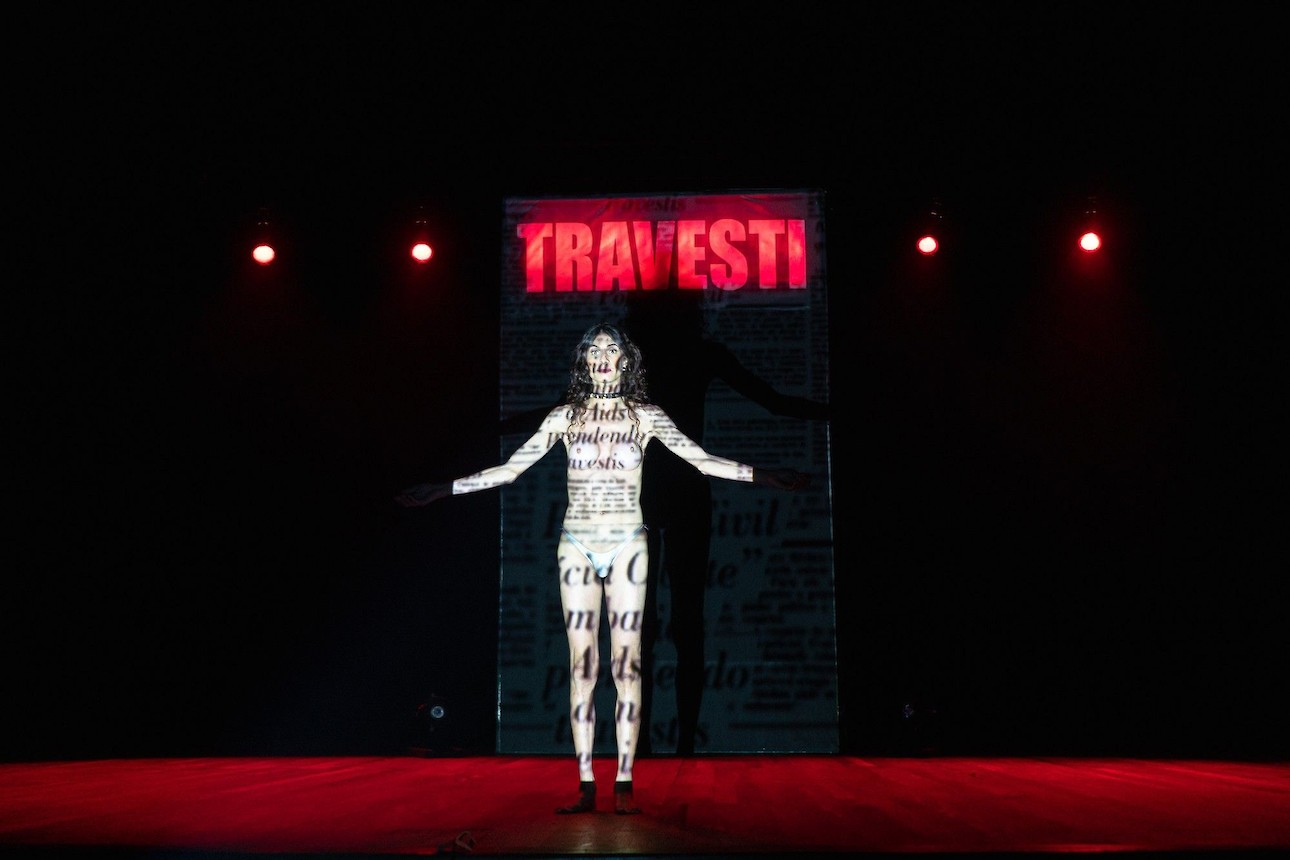 07.09 — 10.09 2023
Public Events
Mostra BRABA
6€ (Donation) — Pagamento em dinheiro ou mbway
Bilhetes disponíveis à porta, uma hora antes do inicio do espetáculo.
As part of Mostra Braba-In, Espaço Alkantara hosts Renata Carvalho's solo Transpofagic Manifesto.

"I decided today to dress myself with my own skin. My travesti body". Renata "dresses herself" with her own body to narrate the historicity of her corporeality. Renata feedson her "transcestrality". Eat it, digest it. A transpophagy. Thetravesti body as an experiment, a laboratory guinea pig. A Travesti Body's manifest. The sign twinkles: TRAVESTI. TRAVESTI. TRAVESTI.
Credits
Dramaturgy and performance Renata Carvalho Direction: Luiz Fernando Marques Lighting Design Wagner Antônio Video Art Cecília Lucchesi Operation and light adjustments Juliana Augusta Production Corpo Rastreado Co-production Risco Festival, MITsp – Mostra Internacional de Teatro de São Paulo and Corpo Rastreado