Did you know?
Seven Years Seven Schools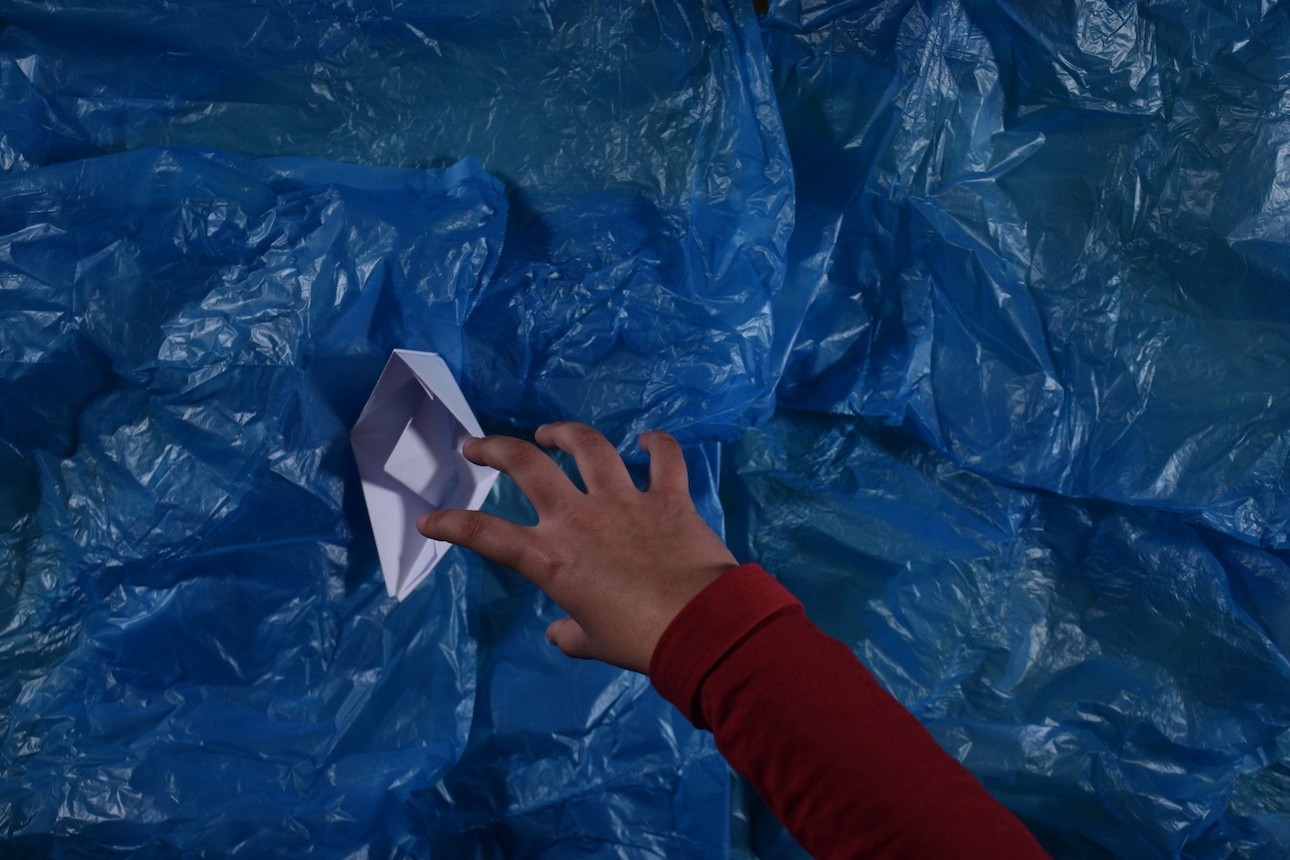 12.04 2019
Seven Years Seven Schools
Sala Estúdio do Teatro Joaquim Benite
Tu sabias que? ('Did you know?') is an animated short film created by students from two secondary schools in Almada (ES Francisco Simões and ES António Gedeão), as part of the Seven Years Seven Schools project.
Taking Cláudia Dias's Tuesday: All That Is Solid Melts Into Air (2017) as a starting point, students participated in text, choreography, and scenography workshops throughout the 2017-18 school year. The resulting film is their take on the work, their bodies and voices of resistance. Like Tuesday, the film is inspired by the work of Osvaldo Cavandoli and addresses the occupation of Palestine in relation to the current refugee crisis.
Seven Years Seven Schools, a satellite project to Cláudia Dias's Seven Years Seven Pieces cycle, aims to develop creative and personal skills in young people by bringing arts practice into secondary schools. In 2017-18, the Schools project was coordinated by Cláudia Dias with artistic and technical assistance from teachers Américo Jones and Ana Gouveia, and funded by Câmara Municipal de Almada and República Portuguesa – Cultura | Direção-Geral das Artes.
Credits
Tu sabias que? (2018)
Written, directed, and edited by Lara Martins, Bárbara Barbosa, and Tiago Sacramento. Featuring Diana Barros, Inês Roque, Martim Jales, Tatiana Ribeiro, and Lara Martins. Produced by Alkantara, with support from Agrupamento de Escolas Francisco Simões and Agrupamento de Escolas António Gedeão.
The Schools project is supported in part by a grant from the PARTIS programme of the Gulbenkian Foundation and funding from Câmara Municipal de Almada. Additional support is provided by Teatro do Ferro.