The Elephant in the Room by Vânia Doutel Vaz
Festival Guidance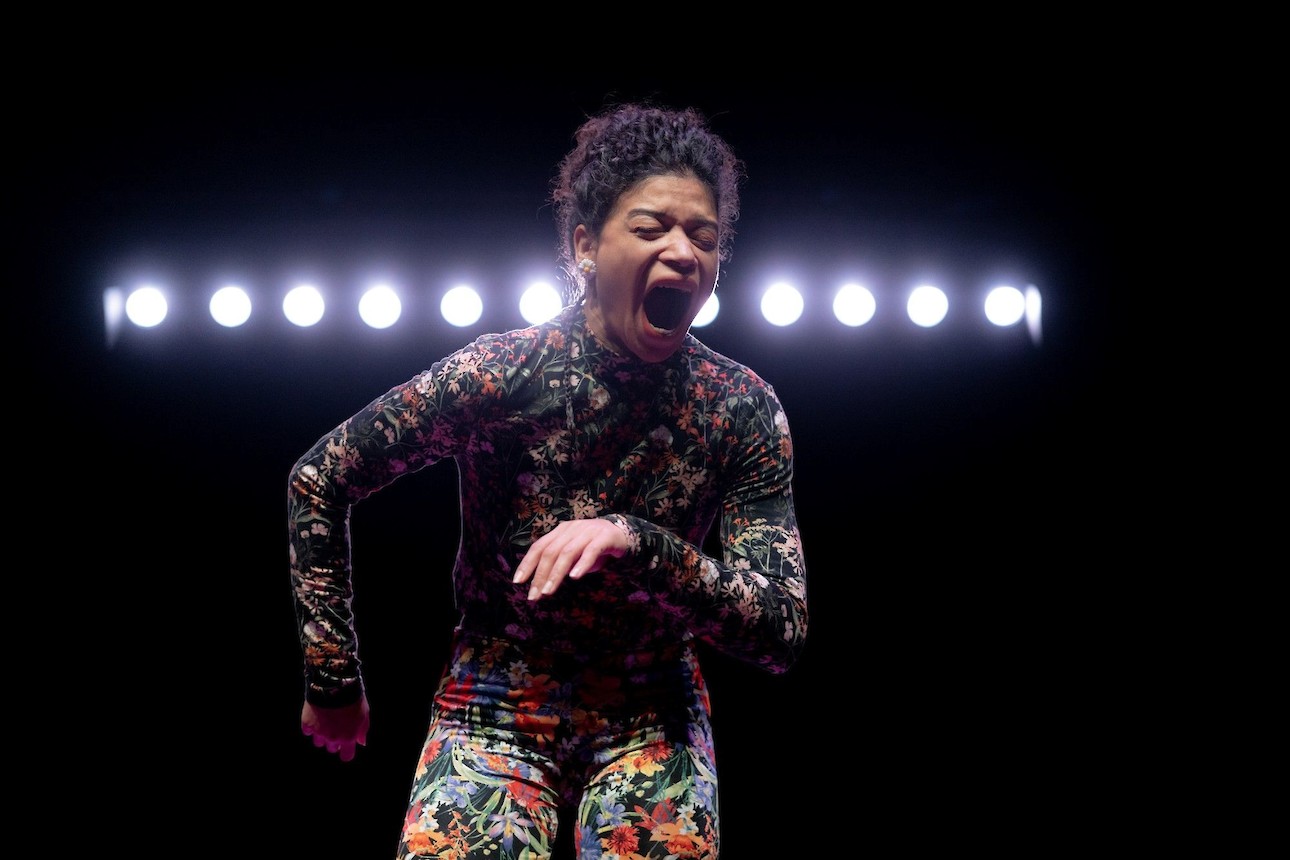 Festival Guidance, Guimarães
Vânia Doutel Vaz appears alone on stage. She presents a solo in which, perhaps, she dances. She shows what she is, what she could have been, and what she has decided not to be.

The saying "there's an elephant in the room" is a relatively common expression. Can we picture what an elephant in the room is? A fully-grown elephant would quite likely put a hole through the roof. Even a baby elephant would have some trouble going unnoticed. An elephant in the room is something that we cannot ignore.

What are these elephants that we try to ignore?

Beginning from the pleasure of multiplicity, manipulation and, at the same time, honesty, in The Elephant in the Room, Vânia Doutel Vaz reveals the issues that these "elephants" coexist with and speak to. On stage, using her body and her voice, she challenges what is expected of her, and plays with what could be different.

The show premiered at Alkantara Festival 2023 and is produced by Alkantara.
Credits
Conceived, created and performed by Vânia Doutel Vaz Dramaturgy Josefa Pereira Light Design Leticia Skrycky Technical DirectIon and light operation Ana Carocinho Sound Tiago Cerqueira Costumes Nina Botkay Stage space Leticia Skrycky in collaboration with Nina Botkay Photos Patrícia Black Residency collaborators Adriana João, Artur Pispalhas, Josefa Pereira, Luara Learth, Piny, Nina Botkay Vocal support Isabél Zuaa Produced by Alkantara Coproduced by Teatro do Bairro Alto, Teatro Municipal do Porto / DDD - Festival Dias da Dança, A Oficina / Centro Cultural Vila Flor Residencies Alkantara, Casa da Dança, O Espaço do Tempo, Estúdios Victor Córdon/OPART, La Fabrique Chaillot Thanks Rui Horta, Josseline Black, Ana Trincão, Giovanni Lourenço

Project supported by the residency program "La Fabrique Chaillot" – Chaillot- Théâtre National de la Danse (Paris) and Fundação Calouste Gulbenkian.
Vânia Doutel Vaz
Vânia Doutel Vaz is a Portuguese-born Angolan dancer and choreographer. Vaz studied dance at the Royal Dance Academy, Escola de Dança do Conservatório Nacional, and Forum Dança. She was a member of Companhia Portuguesa de Bailado Contemporâneo, Nederlands Dans Theater, Cedar Lake Contemporary Ballet (CLCB), and PUNCHDRUNK. As a freelance artist, Vaz has collaborated with: Trajal Harrell, in Maggie the Cat at the Manchester International Festival, Medea at the Onassis Foundation, Séance de Travail at Schauspielhaus Bochum (2019), and Friend of a Friend, a...
Related articles:
25.11 - 27.11.2022
Performances
Vânia Doutel Vaz
The Elephant in the Room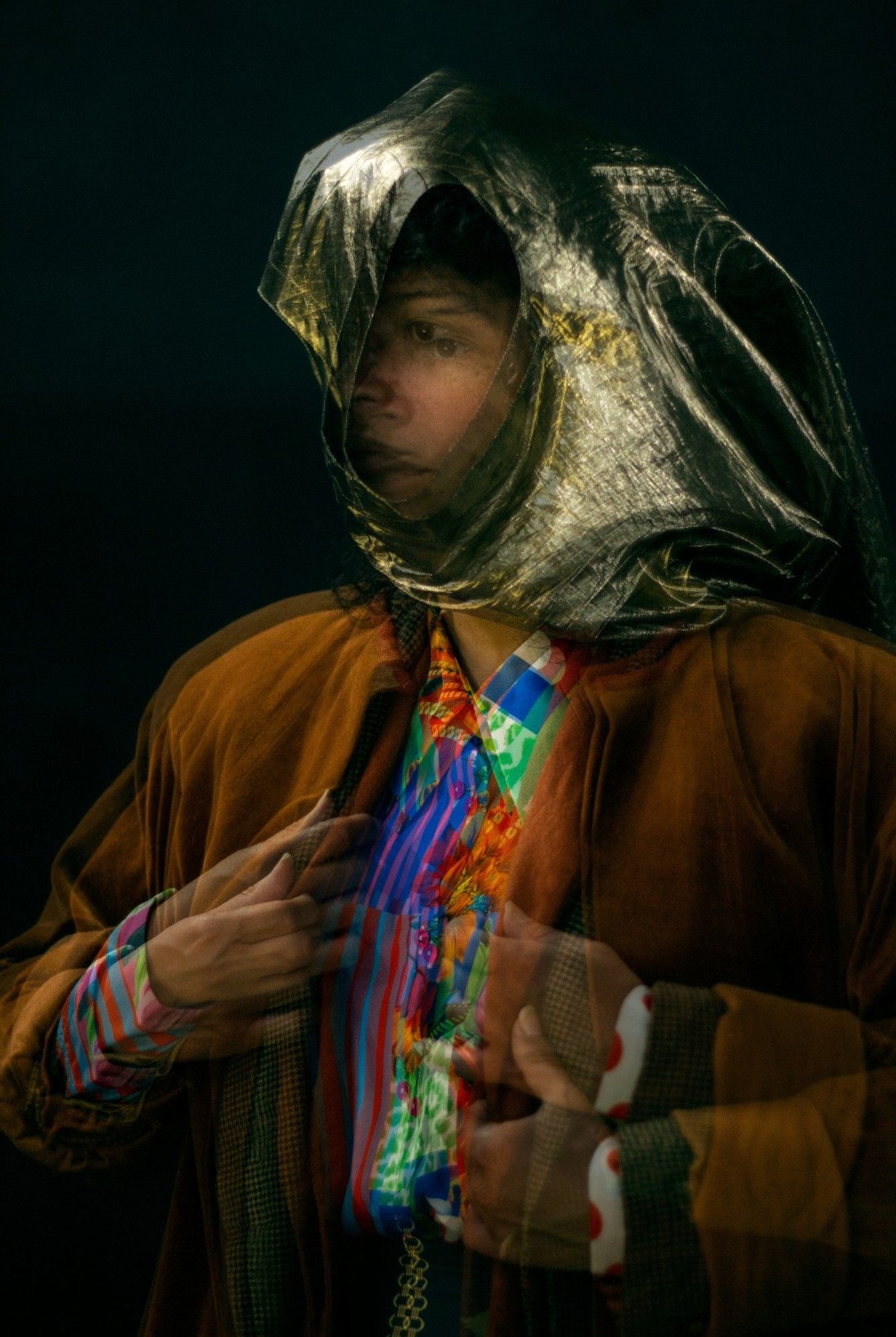 FRI 25.11.2022 9:00 PM
SAT 26.11.2022 9:00 PM
SUN 27.11.2022 9:00 PM
---