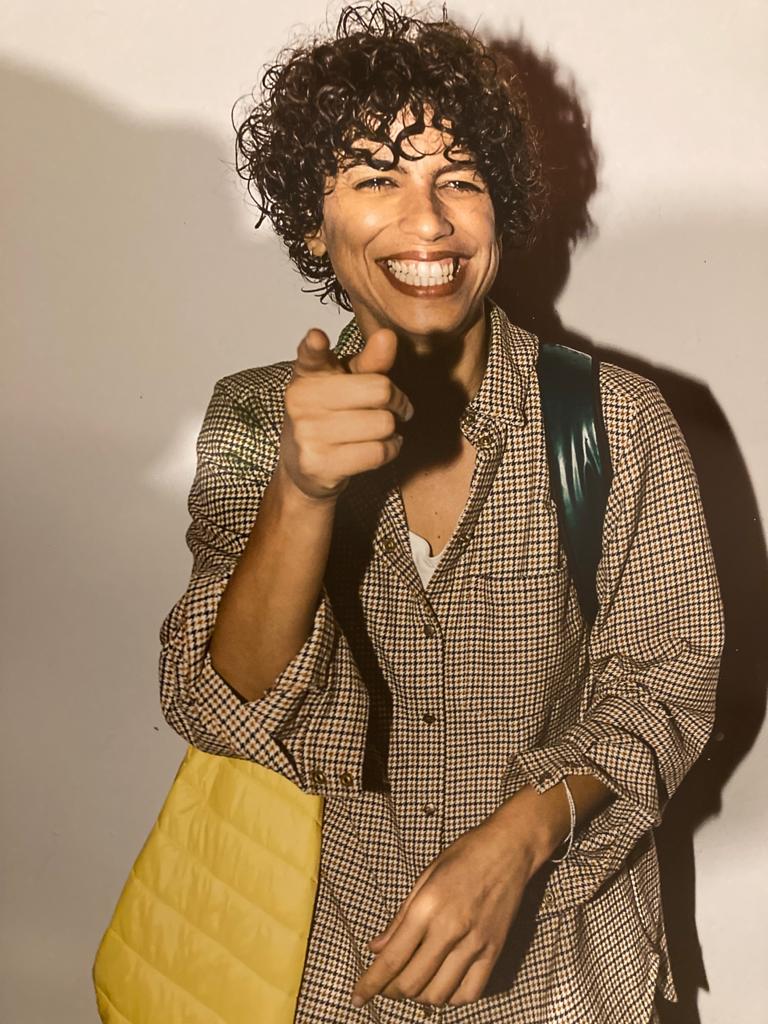 Marlene Monteiro Freitas
Marlene Monteiro Freitas (Cabo Verde, 1979) studied dance at P.A.R.T.S. in Brussels and at Escola Superior de Dança and Fundação Calouste Gulbenkian in Lisbon.
In her native country, Cabo Verde, she co-founded the dance group Compass and collaborated with the musician Vasco Martins. She has worked with Emmanuelle Huynh, Loïc Touzé, Tânia Carvalho and Boris Charmatz, among others. Her productions include: Bacantes – Prelude To A Purge (2017), Jaguar (2015), with Andreas Merk, Of Ivory And Flesh - Statues Also Suffer (2014), Paradise – private collection (2012–13), (M)imosa (2011), with Trajal Harrell, François Chaignaud and Cecilia Bengolea, Guintche (2010), A Seriedade do Animal (2009–10), Uns e Outros (2008), A Improbabilidade da Certeza (2006), Larvar (2006), and Primeira Impressão (2005). The common denominators of these works are their openness, impurity and intensity. In 2017, Jaguar received the award for best choreography from the Sociedade Portuguesa de Autores (SPA), and in the same year the artist was distinguished by the Cabo Verde government for her cultural achievements.
In 2018, she developed the piece Canine Jaunâtre for the Batsheva Dance Company. Also in 2018, the Venice Biennale awarded Marlene Monteiro Freitas with the Silver Lion for Dance.
In 2019, in response to a commission from BoCA – Bienal de Artes Contemporâneas (Lisbon & Porto, Portugal), the artist created the piece CATTIVO, a live installation of music stands and other materials that frequently appear in her work.
In 2020, her piece Bacantes – Prelude to a Purge was awarded the prize for Best International Performance at Les Prémis de la Critica d'Arts Escèniques in Barcelona.
In August 2020, her work MAL – Embriaguez Divina premiered in Kampnagel, Hamburg, before then embarking on an international tour in 2021.
In July 2021, she presented her newest piece Pierrot Lunaire with Ingo Metzmacher, at WienerFestwochen, Vienna.
Also in 2021, her piece Un (common) Ground – a series of exhibitions and conferences exploring the inscription of the arts in one of the planet's most persistent conflicts, the dispute for the land known by some as Palestine and Israel – was presented in various locations around Lisbon.
Marlene Monteiro Freitas has an ongoing permanent collaboration with O Espaço do Tempo (Portugal).
She is co-founder of the production company P.O.R.K, in Lisbon (Portugal).