Portas Abertas: As canções que cantamos contra os muros que limpamos
Catarina Vieira, Aixa Figini e Josefa Pereira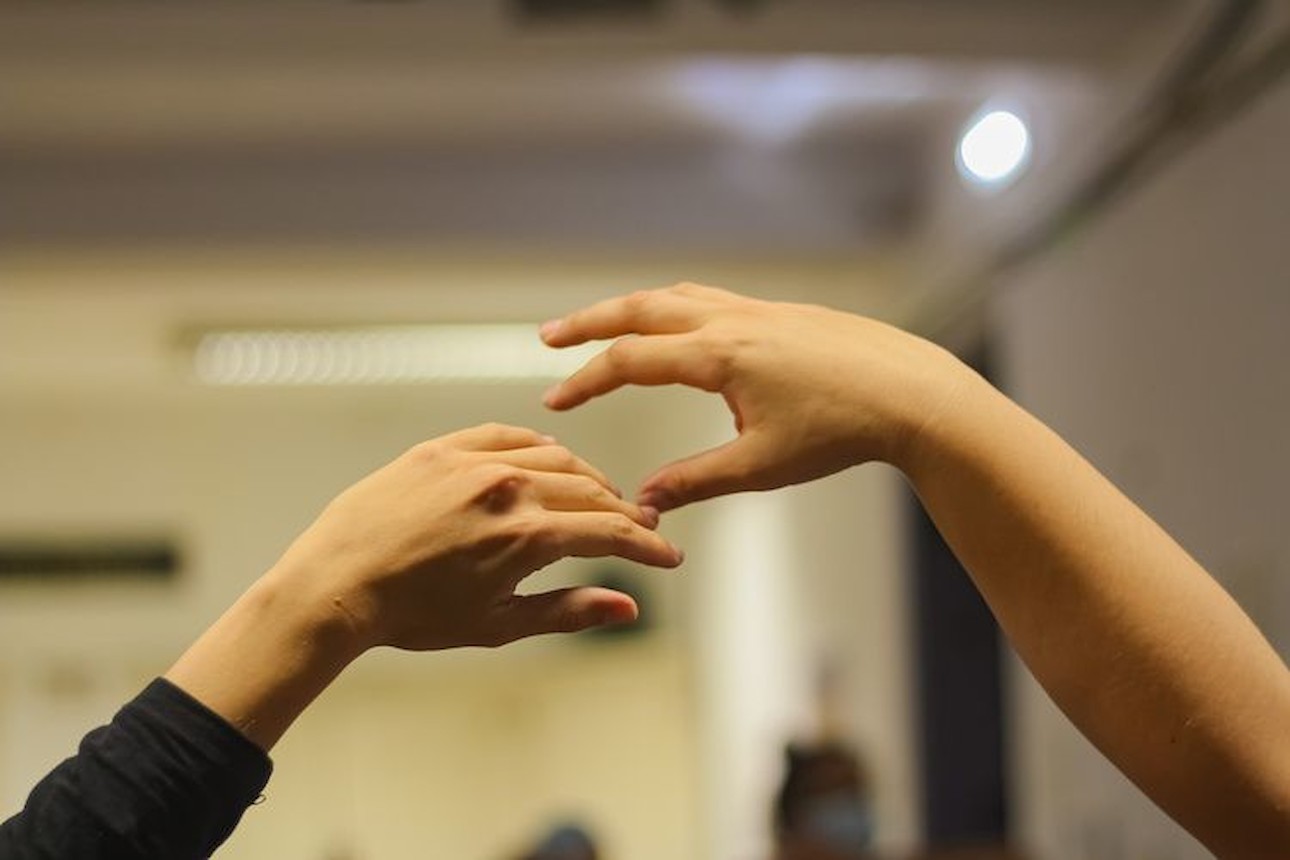 13.09 — 19.09 2021
Public Events
Open Studio
Participação gratuita, mediante inscrição
Inscrições online a partir de 16 de agosto
No mês de setembro o Espaço Alkantara recebe Catarina Vieira, Aixa Figini e Josefa Pereira com o projeto "As canções que cantamos contra os muros que limpamos", uma criação para o espaço público, em torno da figura de um coro de mulheres. Dia 19 de setembro abrimos portas para partilha do processo.
"As canções que cantamos contra os muros que limpamos", parte do interesse em explorar o potencial estético e político em torno da figura do coro – um coletivo de vozes que negoceiam o seu anonimato e singularidade no esforço de suster juntas uma harmonia efémera. Interessa também a relação entre voz, corpo e fragilidade. O que é uma voz vulnerável? Pode a vulnerabilidade contaminar?
Se, como disse a Audre Lorde, "your silence will not protect you", então talvez seja melhor cantar. Desafiar a imposição desse silêncio em conjunto, com canções vindas de uma necessidade urgente de nomear o que nos incomoda, o que nos move. Este é um gesto artístico feminista, que pretende criar um espaço coletivo de escuta e de sintonização com as vozes, as emoções, as biografias de cada mulher que se apresentar. Que repertório de canções traz cada uma? Canções de esconjuro, de reclamação, de ira, de transformação. Qual é o repertório coletivo que o nosso encontro pode gerar? Que palavras podemos criar juntas? Que melodias se inscrevem nas diferentes partes do nosso corpo? Como podemos movê-las para que comecem finalmente a falar e a cantar? As melodias que se pegam ao ouvido e que vão tecendo as redes invisíveis que precisamos de construir.
Uma parte importante deste projeto é o envolvimento da comunidade na criação do espetáculo. As participantes dos workshops integrarão o espetáculo e serão co-autoras do material criado. Nos workshops são feitos levantamentos, através de práticas de movimento, de canto e de escrita, das palavras silenciadas, transformando-as em canções, em gesto. O trabalho é feito exclusivamente com pessoas que se identifiquem com o género feminino, porque estas vozes têm séculos de silenciamento. Cada encontro com um coletivo de mulheres diferente irá produzir ainda um reportório musical único, que será editado publicado na plataforma online Bandcamp, como um álbum/compilação das diferentes canções produzidas em cada workshop.
Ficha artística
Ana Rita Teodoro is a choreographer and pluridisciplinary artist. Her choreographic work is based in the idea of a Delirious Anatomy, which seeks to extrapolate temporalities, materials, textures, forms, colours, temperatures, and functions from conventional human body. She created MelTe, Orifice Paradis, Sonho d'Intestino, Palco, Assombro, Fofo, and the dance-lecture Your Teacher, Please. She has also created work for young audiences. She was an associate artist at CND (Centre National de la Danse, France) between 2017 and 2019. She is part of Associação Parasita.
Alina Ruiz Folini is an artist and researcher from Argentina. Her work includes choreography, dance, and curatorial practices. She is particularly interested in collaborating in artistic research and sees choreography as a way to de-naturalise normative experiences and provoke transformations. She holds an MA in Arts Practice and Visual Culture from Museo Reina Sofía (Madrid). She directs the performance meeting Archeologies of the Future in Buenos Aires. She created Ruído Rosa and As Mãos (co-created with Leticia Skrycky). As a dancer, she performs in Tamara Cubas' Trilogia Antropofágica and Série Canibal. She lives in Lisbon.