Cherish Menzo
Jezebel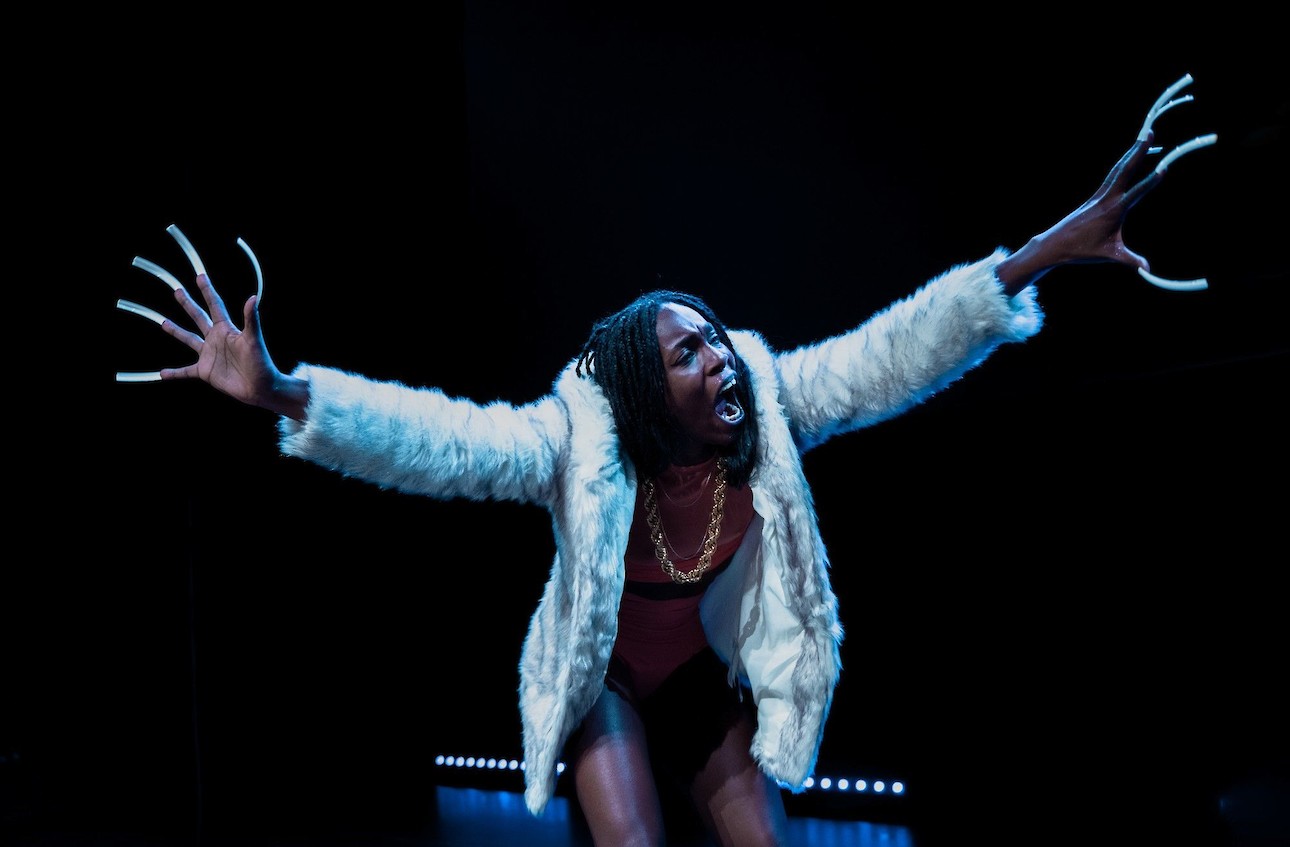 A 'hip hop honey' deconstructs the stereotypes in 90s music videos.

Back when MTV had music videos, hip hop had video vixens — seductive women in furs and fake nails, whose presence defined the visual culture of hip hop and the popularity of its male rappers. Often hyper-sexualised, they were also known as Jezebels, in reference to the biblical temptress.

Twenty years later, there is less music on TV and fewer honeys in hip hop. Cherish Menzo's Jezebel is inspired by the video girls of the late 1990s and early 2000s, but she refuses to be objectified or defined by others. In this solo, she slows down the beats, zooms in on her bling, and speaks so we can hear each word. She navigates the landscape of hip hop culture, looking for ways to reclaim her own image, beyond the stereotypes.

On 15 November, the show will be followed by a talk with Cherish Menzo and the rapper Chong Kwong, moderated by the journalist and cultural activist Carla Fernandes. The talk will be in English.
Credits
Concept, choreography & performance Cherish Menzo Lighting design & technical coordination Niels Runderkamp Music Michael Nunes Video Andrea Casetti Costumes Daniel Smedeman Dramaturgy Renée Copraij Outside Eye Berthe Spoelstra, Christian Yav e Nicole Geertruida Vocal coach Shari Kok-Sey-Tjong Translation Joana Frazão Campaign image Tatchatrin Choeychom Co-production Frascati Productions Production management Bibi Scholten van Aschat Distribution and tour management GRIP e Frascati Productions With the support of Amsterdam Fonds voor de Kunst Thanks to Benjamin Kahn e Centre Chorégraphique Le Château
About the artist
Cherish Menzo (1988, The Netherlands) is a dancer and choreographer. She graduated in 2013 from Amsterdam University of the Arts (Urban Contemporary Dance) and has since appeared in work by Eszter Salamon, Akram Khan, Leo Lerus, Hanzel Nezza, Olivier Dubois, Benjamin Kahn, Lisbeth Gruwez, Jan Martens, and Nicole Beutler. Jezebel is her first solo work.