Vânia Doutel Vaz
Open Studio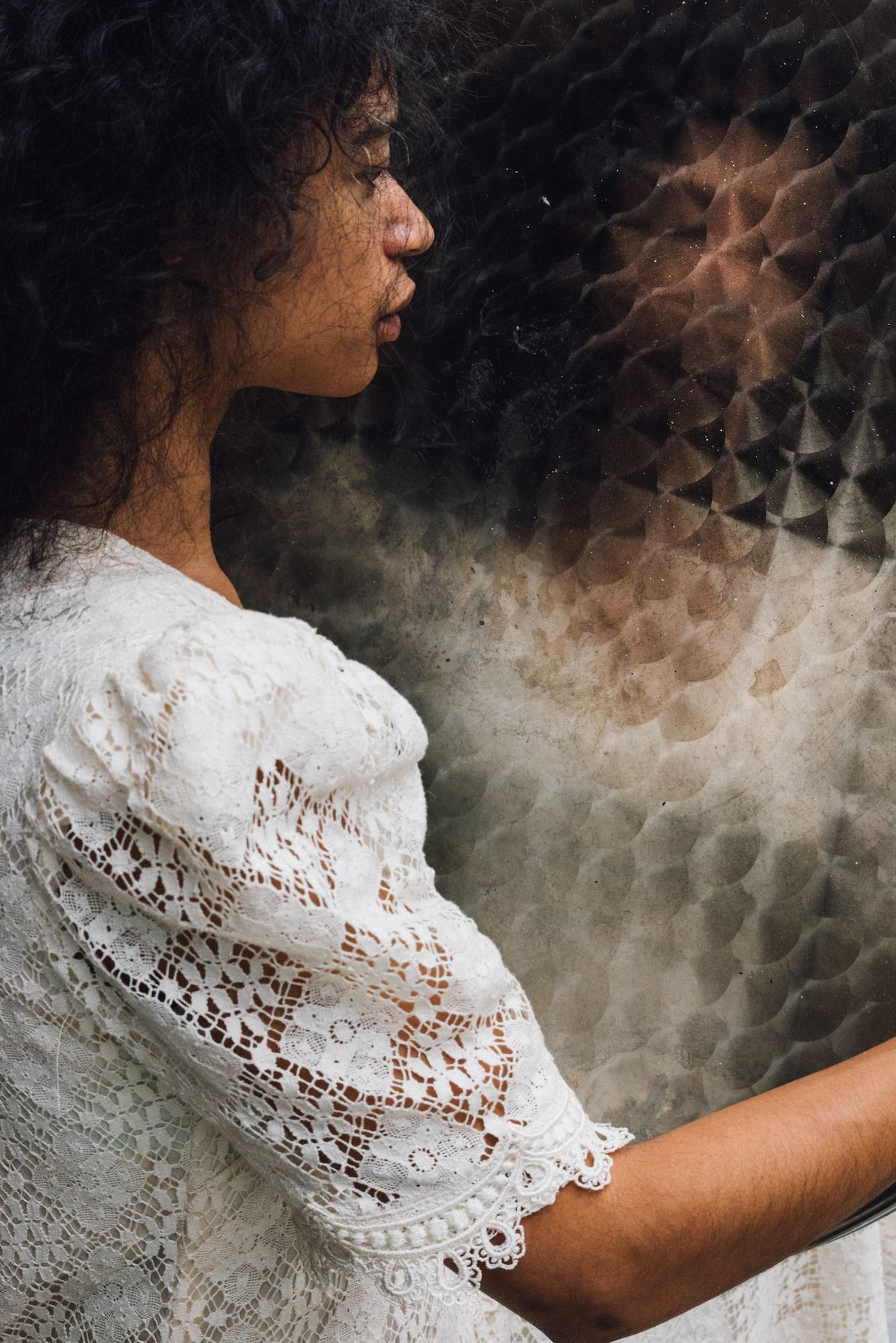 Free entry - Bookings via casadadanca@casadadanca.pt
Dancer and dance maker Vânia Doutel Vaz opens the doors of her rehearsal studio to festival audiences. She shares the beginning of her creative process for her first solo work, which will premiere in 2022. This is one of two Open Studios in this year's festival. Join artists in their workspaces for an informal showing, an open rehearsal, or a conversation about their upcoming work.

It surprises me that people notice I am a dancer in my everyday life. My training and professional experience is an obvious and immediate reason why that happens. On the other hand, a body's movement can also be explained by social exchanges and media observation. I carry habits and memories of my own experience as a world citizen.

If I were to interview this Body, could it tell me what it wants? How does it prefer to move? Who does it think it is? Does it know its duties or how to behave? Can I let this body... be? And where does the Self go?

This flawed research project -- Self and the Body are not separate, as I would make them out to be -- will be about the impact of observation. In considering the conditions and environment necessary for observation to take place, the question arises: do I need to be here at all?

Another focus is on investigating the privilege and exclusivity of an experience in its construction, as well as the access to that experience.
What makes what parts of that experience unique? Is it the thing that is observed or the red carpet that announces it?

— Vânia Doutel Vaz
Bio
Vânia Doutel Vaz is a Portuguese-born Angolan. Vaz studied dance with the Royal Dance Academy, Escola de Dança do Conservatório Nacional, and Fórum Dança. Was a member of Companhia Portuguesa de Bailado Contemporâneo, Nederlands Dans Theater, Cedar Lake Contemporary Ballet (CLCB), and PUNCHDRUNK. As a freelance artist, Vaz collaborated with Trajal Harrell, Eszter Salamon, Uri Aran, Tânia Carvalho (among others). In 2015 THEIR was created at and for CLCB; in 2018 Bureauc'Art was spontaneously performed during 3 days/3h at CunstLink gallery; ad aeternum is a vídeo-performance commissioned by Teatro do Bairro Alto part of Recolhimento Obrigatório, December '20.
Vânia Doutel Vaz
Vânia Doutel Vaz (Setúbal, 1985) has had dance as the common thread in her life for 30 years. Dance took her from Portugal to the Netherlands and then to the USA to live and further develop her craft. Vânia identifies as a performer in everything she does. In both her personal and professional life, she wonders about what defines her identity in a more general sense. She can also imagine becoming a carpenter.