Opening Party
MEIOFIO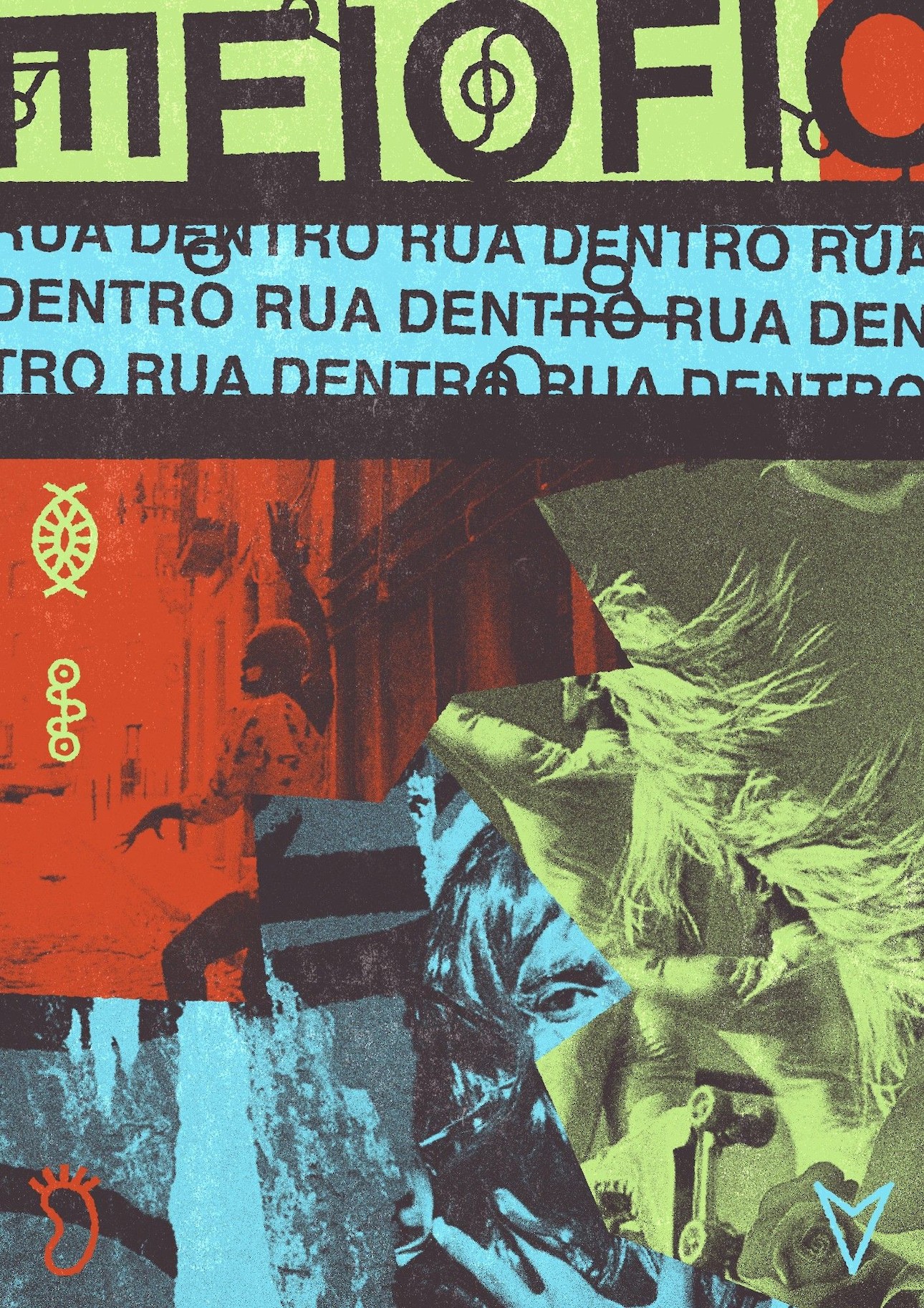 Estúdio Time Out (Time Out Market)
This year's festival opens with a party that is also a performative space, where we can dance until the early hours.
There is no point in wiping your shoes, the street always comes with you. Traces of its sounds, smells, and tastes follow you through the door, and the space inside is no longer the same. At Estúdio Time Out, we're blurring the lines between inside and outside, rubbing the senses until we all fall down, slippery with sweat. A party is a space of revolution. We'll take the dance floor like we take the streets.

During this five hour event, we will be in connection with bodies of this re-existence, like Cigarra, Jajá Rolim, Kurup, Jaçira, Eubrite, Muleca XIII, Judas, Paulo Fluxuz_, and others that will join us in provocation and extasis. We're preparing music, performances, installations, and synesthetic experiences for the opening of the 2021 Alkantara Festival.

— Cigarra

Before entering, please have your Certificate and ID at hand and ready to be scanned. Showing the EU Digital COVID Certificate is mandatory. The EU Digital COVID Certificate system covers three different types of COVID-19 certificate: a vaccination certificate, a test certificate, and a certificate of recovery.
About the artists
ÁGATHA BARBOSA aka CIGARRA is a DJ, performer, music producer and cultural agitator. Active for more than 10 years, she emerged from the bubbling underground scene of São Paulo and was an original member of Voodoohop. In Portugal and Europe more widely she has performed in the projects Trypas Corassão, Hystereofônica and Carniçeira, among others. Her voice, commitment and focus on forms of female expression have made her a point of reference for today's Latin-American underground electronic scene.

JAJÁ ROLIM, from Paraíba (Brasil+'090 dream in ruins) is a trans non-binary artist who traduces her anthropophagic dance practice through cinema, video and choreographic installations. She conceives of performance as a form of living sculpture, which allows her to become object and subject at the same time. Her process of composition, instilled with the creation and resignification of symbols that can be found in the collective imagination, turns on ideas of the marginal body.

KURUP was born in Cerrado, Brasil. Audiovisual artist since 2011 and cultural producer since 2013, he trained in Visual Arts at Universidade de Brasília (UnB). He co-founded the collective LIMBO, which is responsible for artistic events and activities on both national and international circuits. A DJ for over 10 years as Kurup, he has performed in more than 20 countries from East to West, and has released 6 EPs and various singles in both digital and vinyl formats. His musical and visual poetics draw on post-anthropophagy, Afro-Brazilian-ness, carnivalism, symbols, rituals and the body.

JAÇIRA was born and raised in Brazil. After many years working in theatre, she moved her performance research to the dancefloor, using it to weave sound and visuals together in synaesthesia. Profoundly influenced by her Latino-American heritage, she considers herself to be an ethno-musical researcher, joining elements taken from folk/popular symbolism with the narratives of electronic music. Fernanda produces music both by herself and as part of the duo "Kurup & Jaçira", performing live with electronic and acoustic instruments and vocals.

JUDAS was born in Luanda and has lived in Portugal since 1997. Passionate about music and dance from an early age, at 13 he joined a dance company and at 19 began to study theatre in Albufeira. But music was his main interest, and at the age of 16 he was already composing his own material and recording in a homemade studio in Lisbon. His debut EP, "Primogénito", was released in 2018, and since then he has released a number of singles. In 2020, he was a semifinalist in the Portuguese selection process for the Eurovision Song Contest, with the song "Cubismo Enviesado". On 23 October, he releases his debut studio album: A Bicha Portuguesa.

EUBRITE is more than an amusement or curiosity: she is a work of art on wheels. Jarbas Figueiredo Krull (a.k.a. Eubrite), from Posto da Mata in the southern part of Bahia, gives life to this eccentric personality who has graced the streets of Portugal for almost 3 years. "I like to call myself a street entrepreneur, given the impact that Eubrite has on a society divided by opinion, and the challenges she faces every day, for example trying not to fall on the famous Portuguese cobblestones."

MULECA, born and raised in Rio de Janeiro and living in Portugal since 2014, is a rapper, graffiti artist and breakdancer. A lifelong soldier of the Brazilian hip hop scene, his entry into rap happened via the artistic collective Comando S.E.L.V.A 22, after which his long journey forward took place through the "cultural militancy of the favelas". Muleca has made a name for himself with his acid verses in freestyle battles and his projects with Portuguese artists.

PAULO FLUXUZ_ is a transmedia artist, born in São Paulo, who works under the name Luxz_ in ATO. His fires off aesthetic shots that intervene in the society of the spectacle, political protests, rituals on stage and on the dancefloor, occupations and public spaces. His current research delves into the tactile and visual capabilities of Las3r_ and Light for use in urban interventions, nature, performance and expanded audiovisiual contexts.