Vera Mantero
A Fright Is a Whole World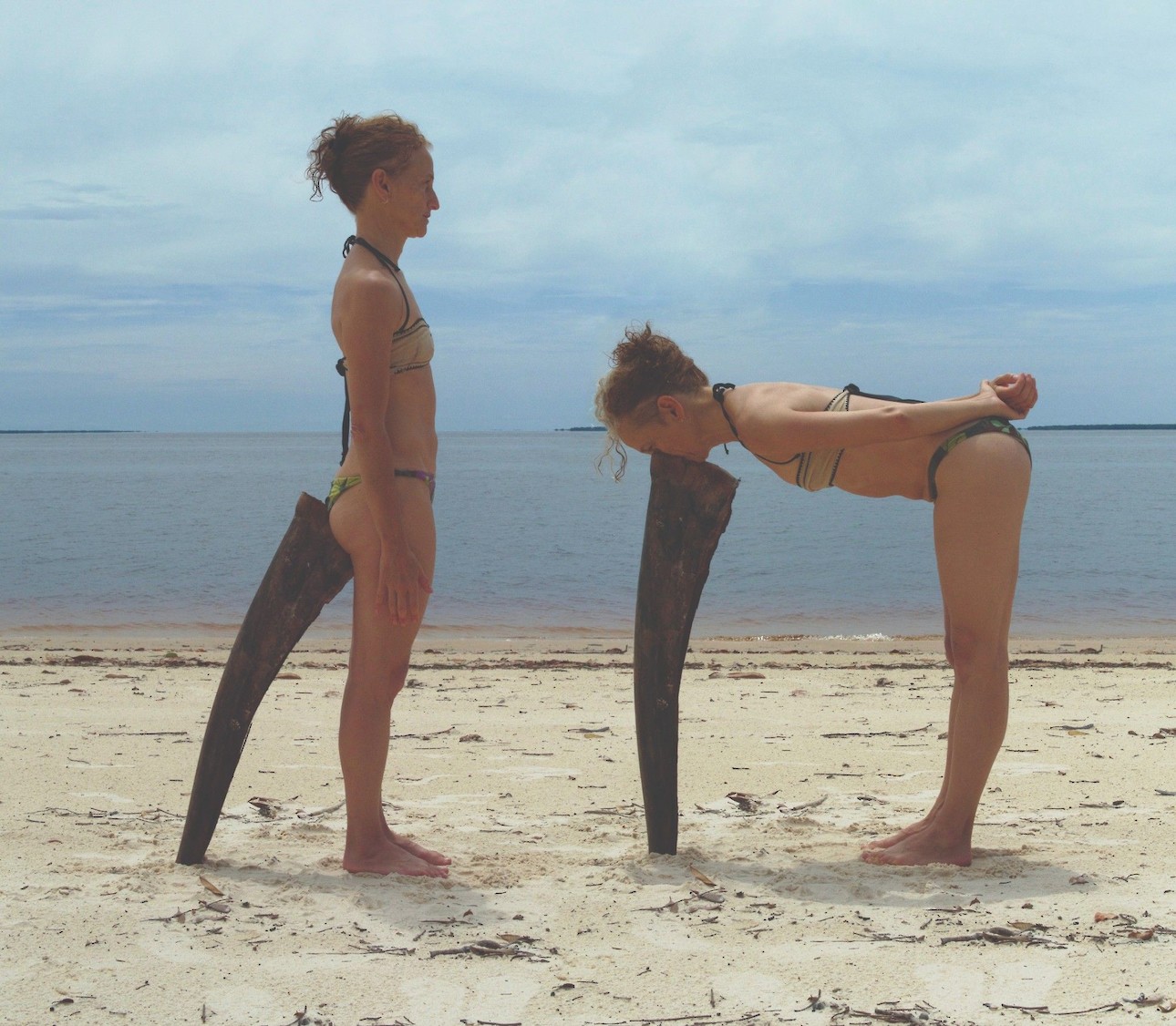 Culturgest - Main Auditorium
In Portuguese, with English surtitles
In this new group piece, Vera Mantero explores possible antidotes for the frights our world is facing – like fascism, fanaticism, and ecocide.
Eduardo Viveiros de Castro says that for Brazilian indigenous thinkers, "Contradiction makes sense." Ethics professor Jonathan Haidt says his students are closed in politically correct bubbles and advises them to travel the world in order to be capable of contradiction. Psychoanalyst Carl Jung wrote that language should be ambiguous and have double meanings, because only then can it do justice to our psychic nature. The interference of social media in recent electoral processes leads us to conclude that the "healthy" media are those that do not present just one point of view, but instead present several, preferably contradictory, views. Is a civics education an education in Multiplicity and in Contradiction?
Credits

Artistic director and performer Vera Mantero Cocreators and performers Henrique Furtado Vieira, Paulo Quedas, Teresa Silva Light design Leticia Skrycky Sound design and performer João Bento Set design and props João Ferro Martins Costumes and props Marisa Escaleira Assistant Vera Santos Participant in the research Vânia Rovisco Text Henrique Furtado Vieira, Paulo Quedas, Teresa Silva, Vera Mantero Tranlation and subtitles Joana Frazão Produced by O Rumo do Fumo Coproduced by Centro Cultural de Vila Flor, Fundação Caixa Geral de Depósitos - Culturgest, Teatro Municipal do Porto, Teatro Viriato Support Centro de Experimentação Artística/Município da Moita, Companhia Olga Roriz, Estúdios Victor Cordon Thanks to Elisa Santos, João Sarmento, Paróquia de St. André e Stª Marinha à Graça Co-financed by Garantir Cultura, Compete 2020, Portugal 2020 and the European Union's Regional Development Fund (FEDER)

Rumo do Fumo is funded by República Portuguesa - Cultura | Direção-Geral das Artes and Câmara Municipal de Lisboa
About the artist
Vera Mantero studied classical dance with Anna Mascolo and was a member of the Gulbenkian Ballet between 1984 and 1989. She has become one of the key names in New Portuguese Dance, having started her career as a choreographer in 1987, and having presented her work throughout Europe, as well as in Argentina, Uruguay, Brazil, Canada, South Korea, USA and Singapore. She has also engaged in voice work since 2000, singing the songs of several authors, and co-creating experimental music projects. In 1999, Culturgest organised a retrospective of her work to date, which was called Mês de Março, Mês de Vera [Month of March, Month of Vera]. She represented Portugal at the 26th São Paulo Biennial (2004) with Comer o Coração [Eating Your Heart Out], which was created in partnership with Rui Chafes. She received the Almada Award (Ministry of Culture, 2002) and the Gulbenkian Art Award (2009) for her career as creator and performer.