Cade & MacAskill
The Making of Pinocchio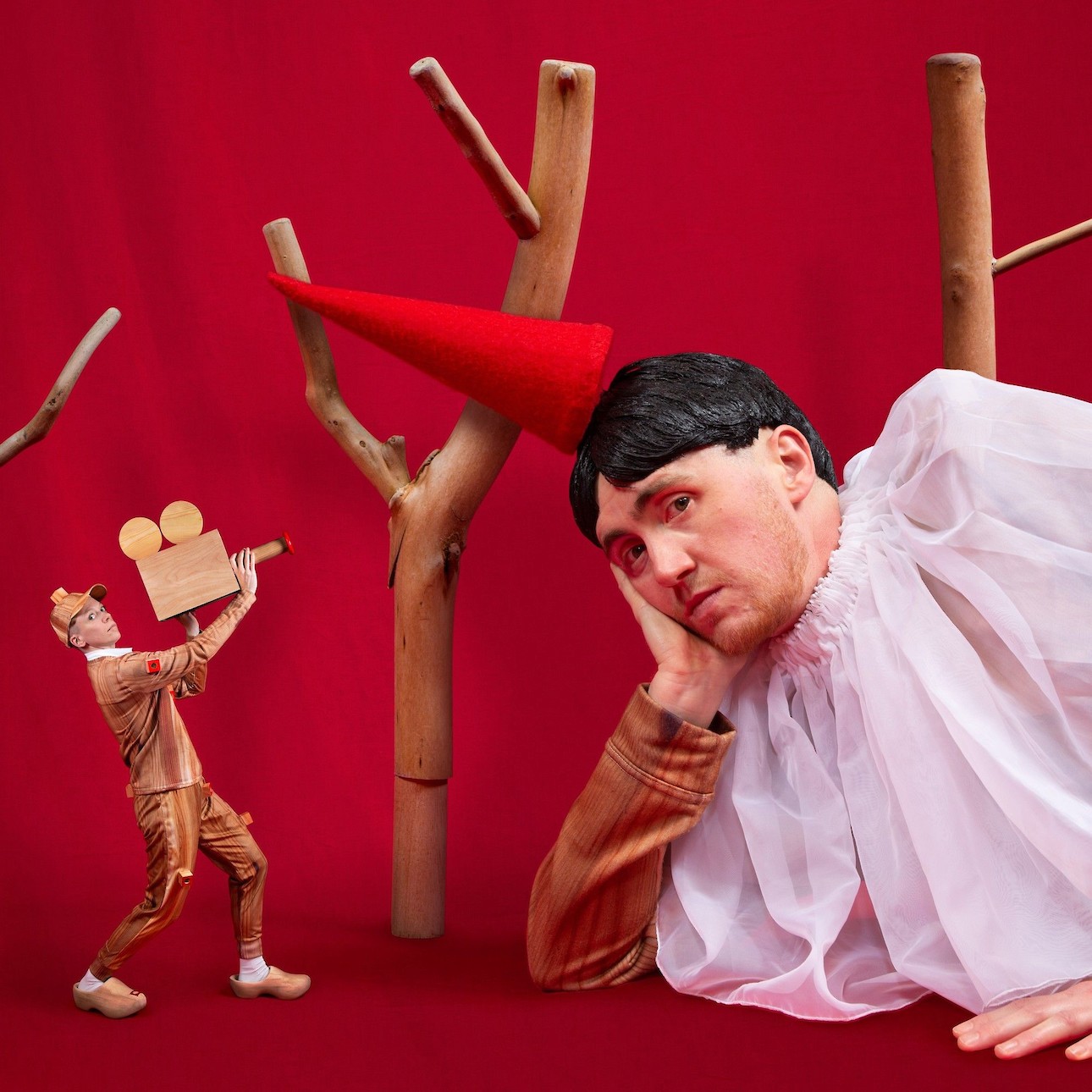 12.11 — 13.11 2022
portuguese premiere
Session with Audiodescription - 12.11 19H
in English, with Portuguese subtitles
Subtitling for deaf and hard of hearing people, in English and Portuguese
A true tale of love and transition told through the story of Pinocchio.
Set in a fictional film studio, you are invited to go behind the scenes of Cade & MacAskill's creative process and their relationship, and question what it takes to tell your truth.

Artists and lovers Rosana Cade and Ivor MacAskill have been creating The Making of Pinocchio since 2018, alongside and in response to Ivor's gender transition. In this theatrical and cinematic spectacular, their tender and complex autobiographical experience meets the magical story of the little lying puppet who wants to be a 'real boy'.

The Making of Pinocchio joyfully embraces the importance of imagination in queer worldmaking and the idea of transness as a state of possibility that can trouble fixed perspectives and inspire change.

This is Cade & MacAskill's first engagement in Portugal, and marks Rosana Cade's return to Lisbon after Walking:Holding at Teatro Maria Matos in 2015.
Post Show Talks
On 13 November, the performance will be followed by a on-stage talk with Rosana Cade, Ivor MacAskill, and the poet and playwright André Tecedeiro, moderated by the Palestinian researcher Shahd Wadi. The talk will take place in English with simultaneous translation to Portuguese.
Credits
Original title The Making of Pinocchio Created by Rosana Cade & Ivor MacAskill Performed by Rosana Cade, Ivor MacAskill, Jo Hellier & Tim Spooner Set, Prop & Costume Designer Tim Spooner Sound Designer Yas Clarke Cameras Jo Hellier Lighting Designer Jo Palmer Cinematographer Kirstin McMahon Producer Artsadmin Production Manager Sorcha Stott-Strzala Outside Eye Nic Green Movement advisor Eleanor Perry Captioning Collective Text, Emilia Beatriz, Daniel Hughes with Rosana Cade, Yas Clarke, Ivor MacAskill, and Jamie Rea
Commissioned by Fierce Festival, Kampnagel,Tramway & Vooruit with Support Attenborough Centre of the Arts, Battersea Arts Centre and LIFT Produced by Artsadmin Funded by Creative Scotland, Arts Council England and Rufolf Augstein Stiftung with development support from The Work Room/Dianne Torr Bursary, Scottish Sculpture Workshop, National Theatre of Scotland, Live Art Development Agency, Gessnerellee, Mousonturm, Forest Fringe, West Kowloon Cultural District & LGBT Health & Wellbeing Scotland
Content Notes
There are no strobes, flashing lights or haze

There is a short section with loud music

There are no moments of complete darkness

Contains nudity

The show briefly talks about transphobia, and sometimes explores the exploitation and misrepresentation of trans people's lives and bodies
The Making of Pinocchio - Playbill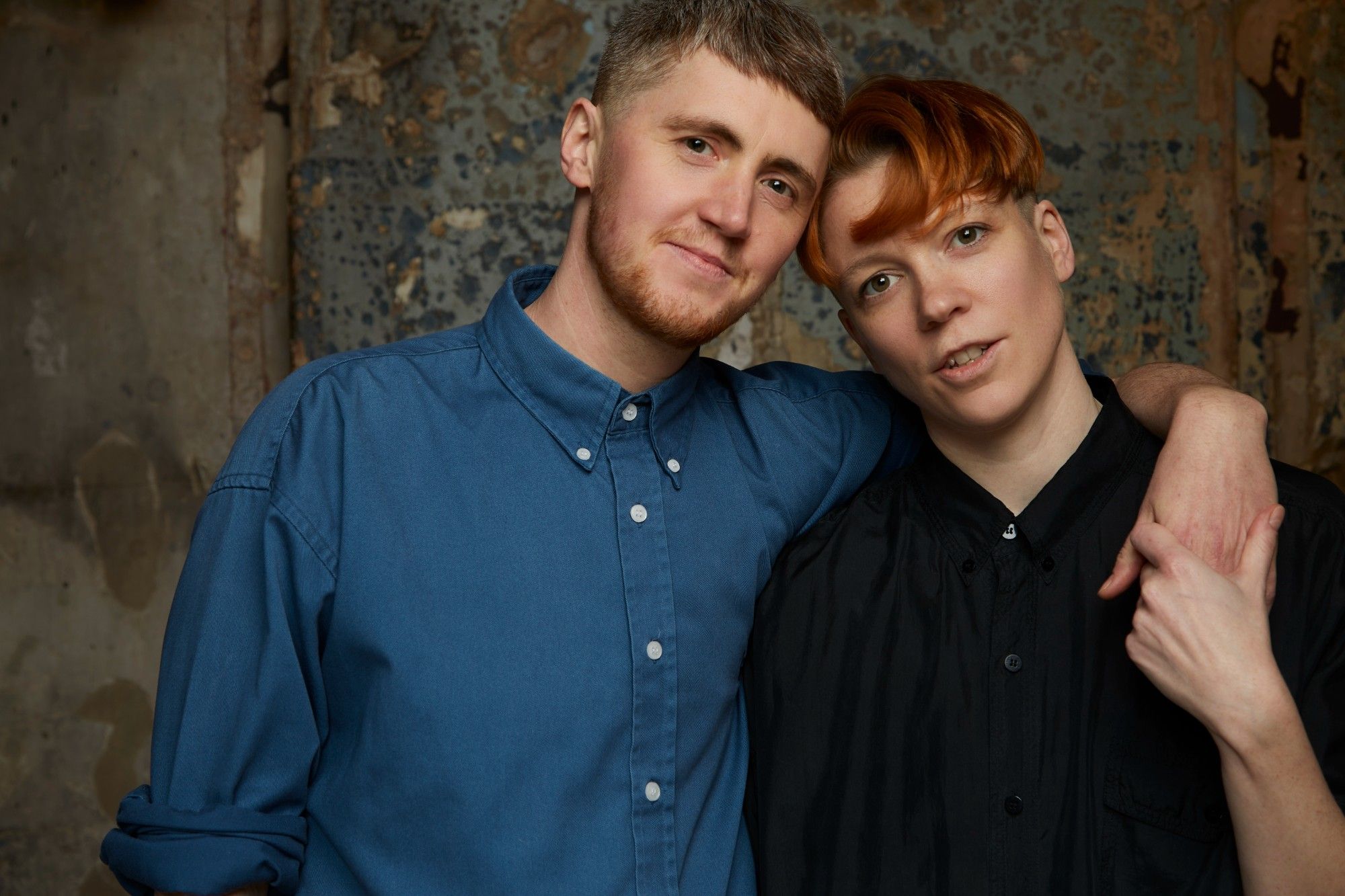 Cade & MacAskill
Cade & MacAskill are Rosana Cade (they/them) and Ivor MacAskill (he/him): renowned queer artists and facilitators based in Glasgow, Scotland. Their work, together and individually, straddles the worlds of experimental contemporary theatre, live art, queer cabaret, film, children's performance, site specific, and socially engaged practices. Their collaboration is born from a shared love of subversive humour, experimentation with persona and text, playful theatricality, and the joy they find in improvising together. They also share a passion for LGBTQIA+ rights...