Gio Lourenço
BOCA FALA TROPA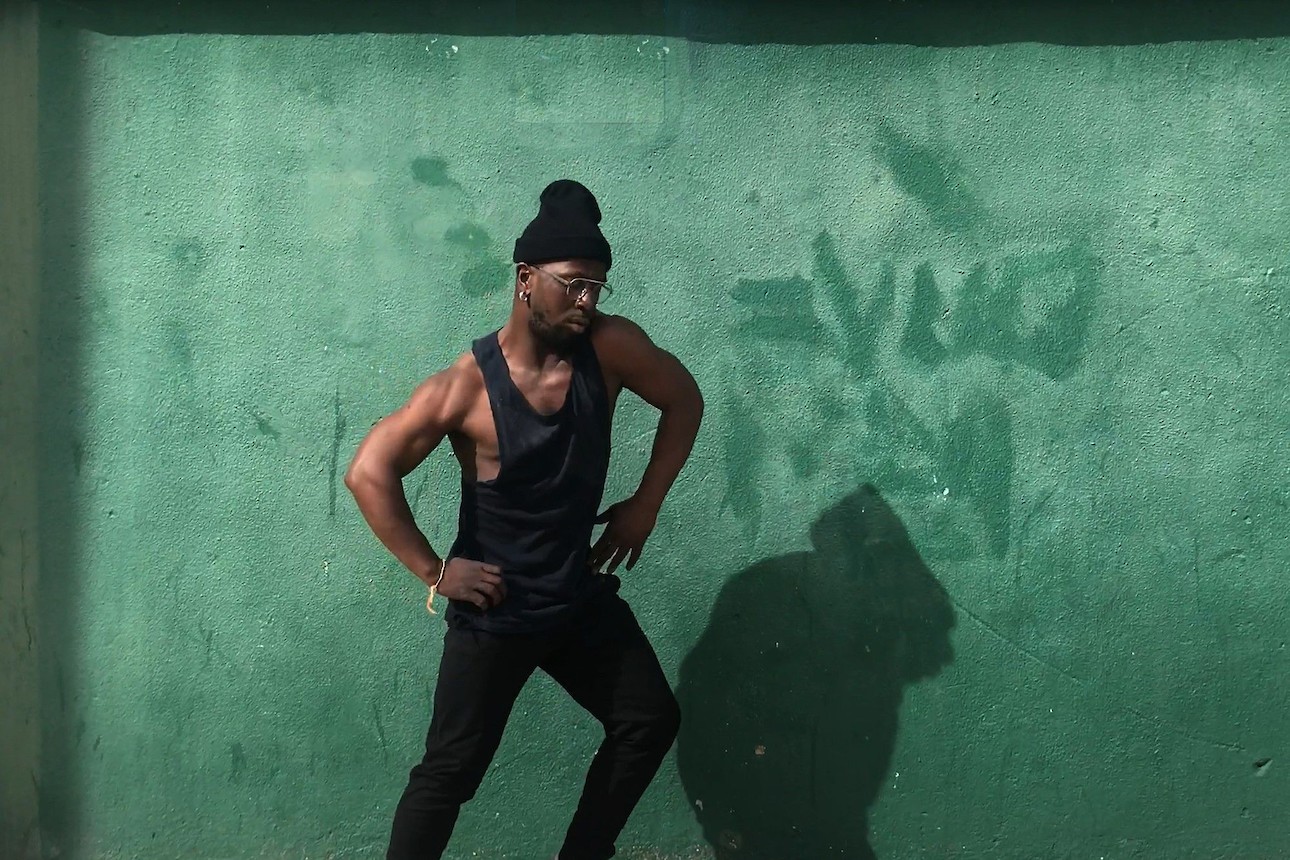 Teatro São Luiz - Sala Mário Viegas
Performance with Portuguese Sign Language - 26.11 19H
In Portuguese with English surtitles
A new look at the history of Kuduro and its travels between Angola and Portugal, told and danced in the first person.
Kuduro emerged in Luanda, Angola, during the 1990s, at a time of open civil war. It was brought to Portugal by the people and cassettes that travelled between the two countries. And it was in the steps of Kuduro that a teenage Gio Lourenço found a way of staying connected to the daily life of his birth country, reinventing his memory with every gesture.

In BOCA FALA TROPA, Gio Lourenço — known for his career as an actor — goes back to the music, dance, experiences and characters from his youth, and the moment he became a kudurista. In returning to the artistic territory of Kuduro he takes a look at its individual and collective memories, as well as its inevitable fictions.

On stage, accompanied by the live music of Xullaji and the videos of Michelle Eistrup, Gio Lourenço shows us Kuduro in all of its dimensions — aesthetic, poetic and ideological — as a practice in constant motion.
Post Show Talks
On 26 November, the show will be followed by an on-stage talk with Gio Lourenço and the writer and musician Kalaf Epalanga, moderated by the Palestinian researcher Shahd Wadi. The talk will take place in Portuguese, with Portuguese Sign Language interpretation.
Credits
Artistc Direction Gio Lourenço Text Gio Lourenço & Cátia Terrinca Dramaturgy Cátia Terrinca Creation Support Neusa Trovoada e Sofia Berberan Performers Gio Lourenço, Xullaji, Vânia Doutel Vaz (on vídeo) Vídeoartist Michelle Eistrup Sound design Xullaji Light desig Manuel Abrantes Body & Movement support Vânia Doutel Vaz, Fogo de Deus, Sofia Neuparth Scneography and Costumes Neusa Trovoada Costumes on video Magda Buczek Costumes Ulla Jenner Photography Sofia Berberan Portuguese Sign Language Interpretation Sofia Rocha Executive Production Paulo Lage Production Medusa Material

Support and Partnerships Bolsa de Criação O Espaço do Tempo e BPI – Fundação La Caixa, Alkantara, c.e.m.-centro em movimento, Casa dos Direitos Sociais, Fonden FABRIKKEN for Kunst og Design, Companhia Olga Roriz & Fundação GDA.
BOCA FALA TROPA - playbill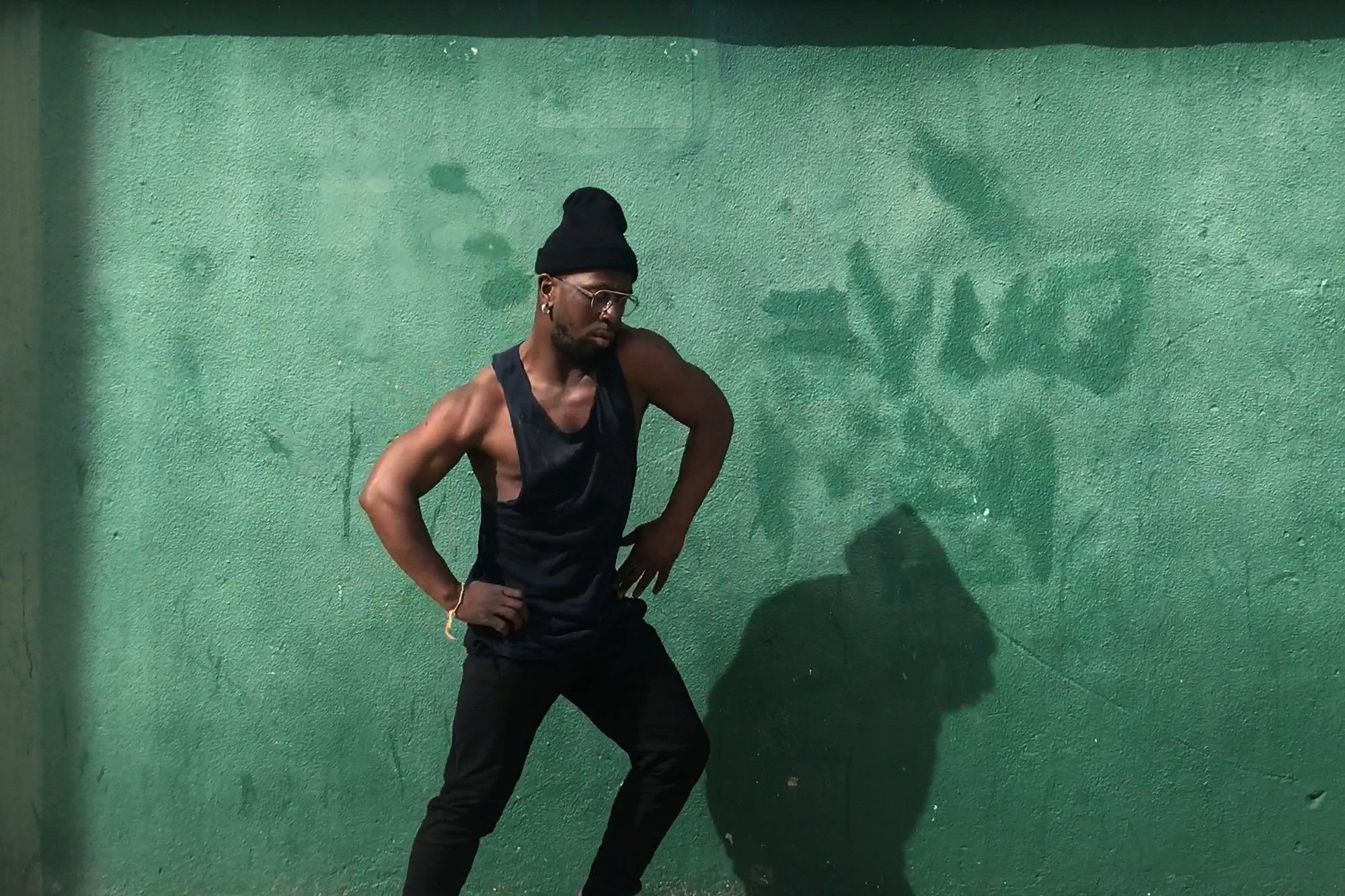 Gio Lourenço
Born in Luanda, Angola, in 1987, and was raised in Portugal. He had a bursary, from Centro Nacional de Cultura, for training in dance and performance at c.e.m - centro em movimento, and is trained in theatre and animação by CERCICA. He is a resident actor at Teatro Griot where he worked as an actor in shows directed by Zia Soares, Rogério de Carvalho, Nuno M. Cardoso, Guilherme Mendonça, Bruno Bravo, António Pires, João Fiadeiro, Hélder Costa e Paula Diogo, José Carretas, Maria Amélia Videira and Genoveva Faísca. His performance Preta was shown in the...