Silke Huysmans & Hannes Dereere
Out of the Blue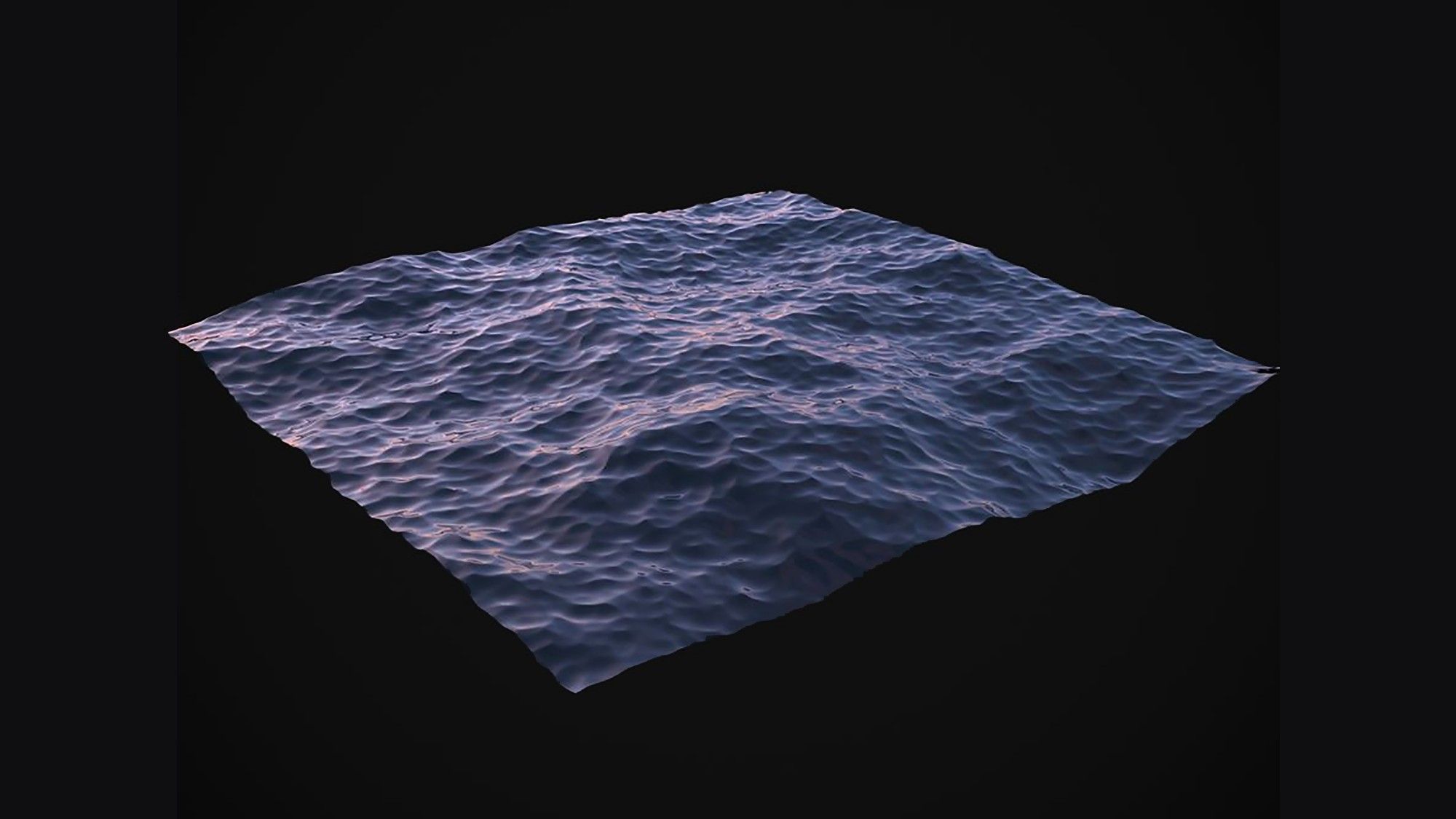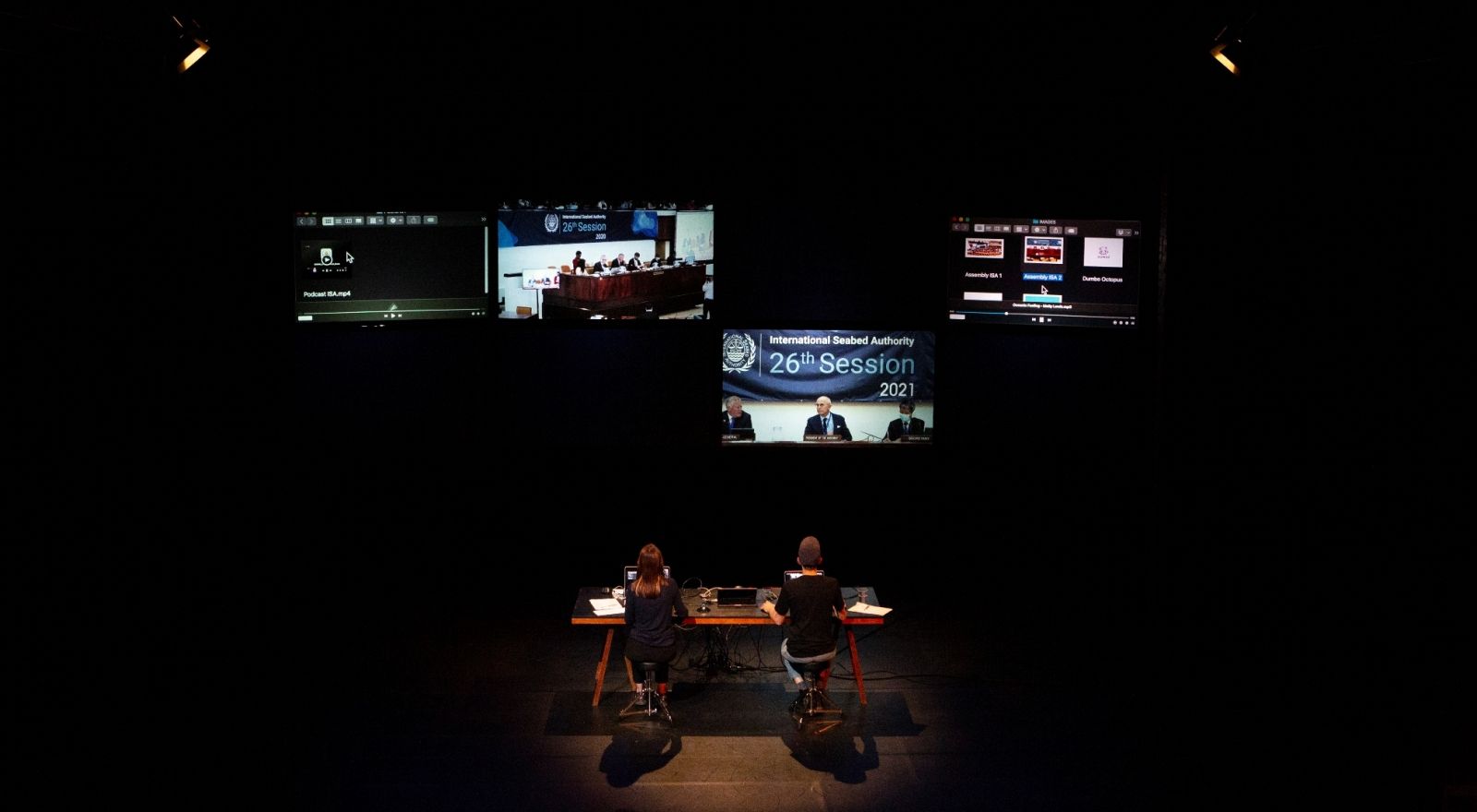 17.11 — 18.11 2022
portuguese premiere
In English and Dutch, with Portuguese and English subtitles
We know more about the surface of the moon than we do about the bottom of the ocean. With resources on land becoming increasingly scarce and overexploited, mining companies turn towards the ocean.  In 'Out of the Blue', a series of interviews, conversations, sounds and images create an intimate portrait of this new industry.
In the Spring of 2021, three ships gather in a remote corner of the Pacific Ocean. One of them belongs to the Belgian dredging company Deme-Gsr. Four kilometres below the sea surface, their mining robot scrapes the seabed in search of metals. On another ship, an international team of marine biologists and geologists keep a close watch on the operation. The infamous Rainbow Warrior, staffed with Greenpeace activists who protest this potential future industry, rounds out the fleet. 
 
From their small apartment in Brussels, Silke Huysmans and Hannes Dereere connect with the three ships through satellite. How much deeper can mining companies dig, and what are we as humankind actually digging towards? What are the challenges and risks? What opportunities potentially lay ahead? Each of the ships represents one pillar of the public debate about the future of the oceans: industry, science and activism.

Sitting in front of a wall of screens – a control room of their own – Silke and Hannes show a series of interviews, conversations and narrative strategies of a potentially pivotal moment in the history of the earth.
Post-Show Talks
On November 17, the performance will be followed by a conversation with Silke Huysmans, Hannes Dereere and researcher, curator and educator Margarida Mendes, moderated by Palestinian researcher Shahd Wadi. The conversation will take place in English.
Credits
By and with Silke Huysmans & Hannes Dereere DramaturgyDries Douibi Sound mix Lieven Dousselaere Outside Eye Pol Heyvaert Technique Korneel Coessens, Piet Depoortere, Koen Goossens e Babette Poncelet Translation (PT) Joana Frazão Production CAMPO Coproduction Bunker, De Brakke Grond, Noorderzon – Festival of Performing Arts and Society, Zürcher Theater Spektakel, Beursschouwburg & Kunstenfestivaldesarts, PACT Zollverein, Théâtre de la Ville & Festival d'Automne à Paris Residencies Kunstenwerkplaats, Pilar, Bara142 (Toestand), De Grote Post, 30CC, GC De Markten e GC Felix Sohie.

Special Thanks to John Childs, Henko De Stigter, Patricia Esquete, Iason-Zois Gazis, Jolien Goossens, Matthias Haeckel, An Lambrechts, Ted Nordhaus, Maureen Penjueli, Surabhi Ranganathan, Duygu Sevilgen, Joey Tau, Saskia Van Aalst, Kris Van Nijen, Vincent Van Quickenborne & Annemiek Vink. Thanks to all conversation partners & the people who helped with the transcriptions.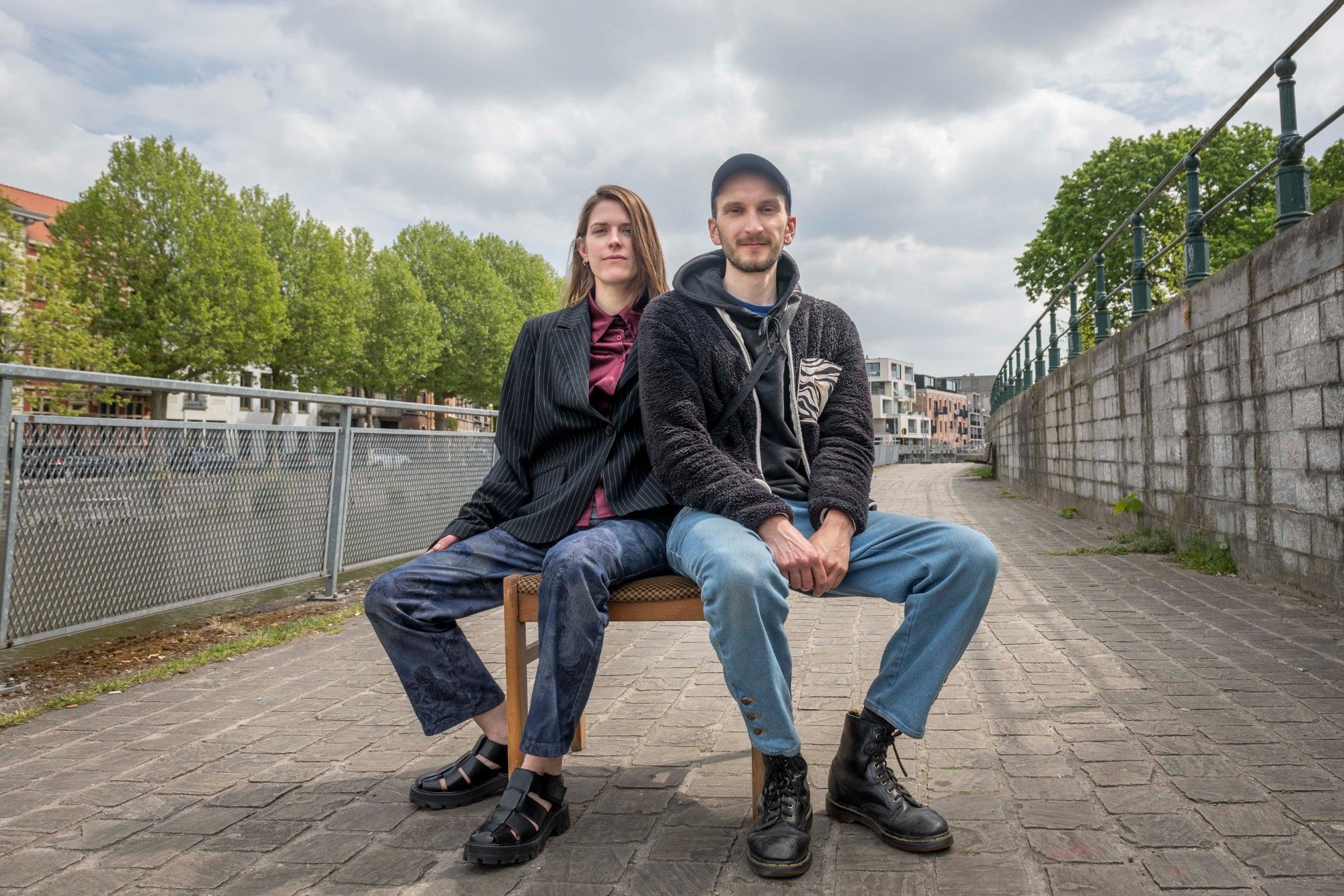 Silke Huysmans & Hannes Dereere
Silke Huysmans (°Brazil, 1989) studied drama at KASK School of Arts Ghent and Hannes Dereere (°Belgium, 1990) theatre sciences at Ghent University. With their performances the two Brussels-based makers investigate the use of journalistic and documentary elements within theatre. Underlying their work is extensive field research that they use to shape their projects. Since 2016, they have been working on a trilogy involving a long-term research on mining. In 2016, the first part Mining Stories premiered at the Bâtard Festival in Brussels. For this performance, Silke...