Ana Pi
The Divine Cypher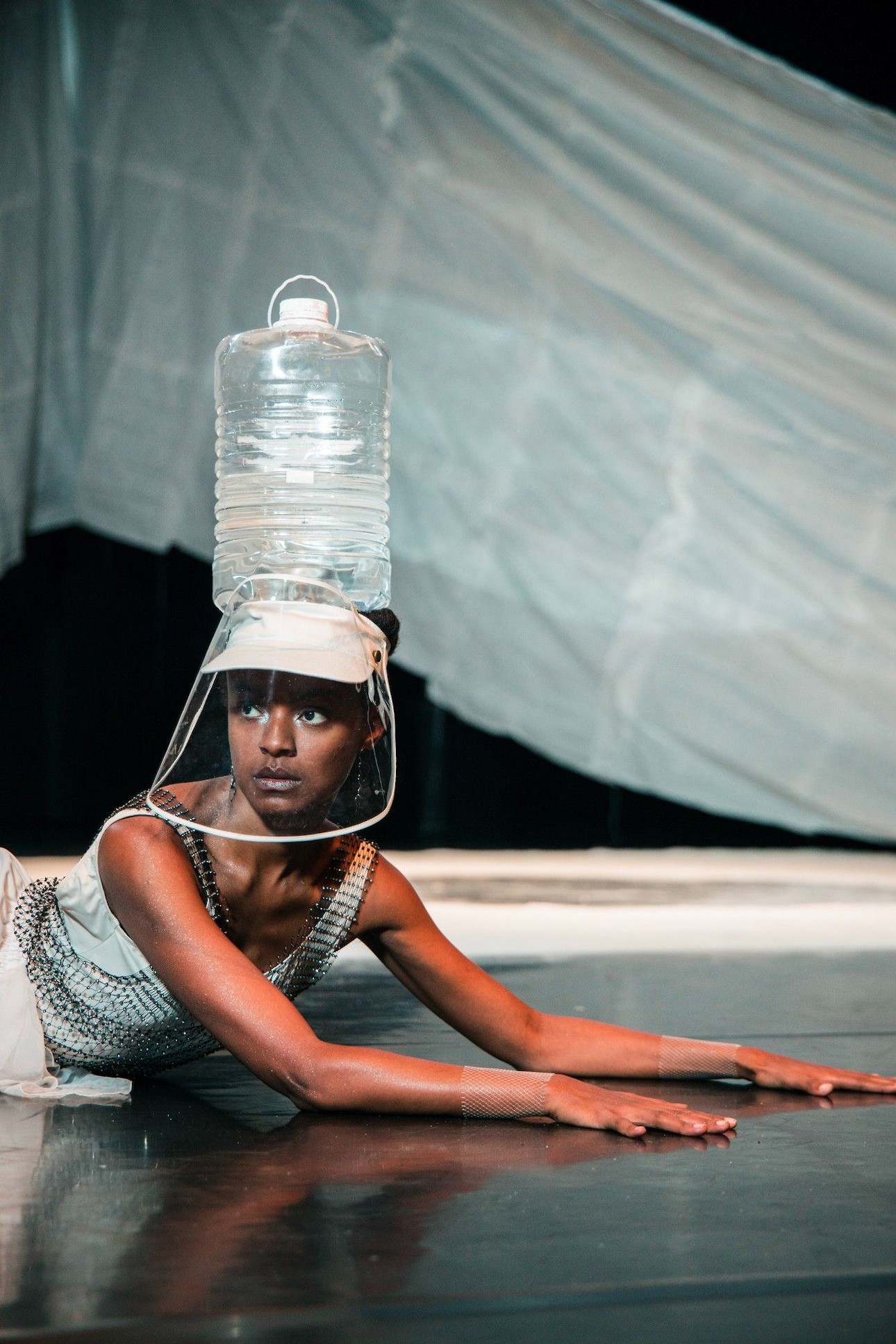 TBA - Teatro do Bairro Alto
Session with Portuguese Audio description - 13.11 19H
80 min (including after show talk)
A journey through the sacred gestures of Haiti, taking in bodies, futurity, dreams, images and sounds recorded almost one hundred years ago.
The Divine Cypher is at once political investigation and sensitive poetry - a research on gestures, movements and sacred dances of Haiti through time.

For this new work, the choreographer, image artist and researcher Ana Pi invites us into a conversation dreamed and danced with the Ukrainian experimental filmmaker Maya Deren. Throughout the 1940s, Deren studied and recorded Haitian culture through dances, religious Voudoun philosophy and its heritage. Nearly a century later, Ana Pi establishes resonances with the images and archives left both by the filmmaker and her predecessor Katherine Dunham.

In a journey driven by a ferocious curiosity, The Divine Cypher invites us to contemplate, to reflect, to exchange, weaving the imaginary movements of the past into the dreams of the future.

With this show, Ana Pi is back to Alkantara Festival, after presenting her performance Fumaça in 2021 - held as a promenade piece between the Praça do Município whipping post and Espaço Alkantara - by invitation and in dialogue with the Earthways network.
Post Show Talks
Both sessions are followed by a conversation with the artist and the audience.
Credits
Choreographic and scenographic conception, videos, research and interpretation Ana Pi Light creation Bia Kaysel Light reinterpretation Jean-Marc Ségalen Stage management, alternating Bia Kaysel and Jean-Marc Ségalen Music and sonorities Jideh HIGH ELEMENTS, Emy de Pradines and Auguste de Pradines – Ezili Nenenn Ô, Julien Creuzet and Maya Deren Real memories, dreamed dialogues and/or multiple collaborations Katherine Dunham, Maya Deren, Emy de Pradines, Lumane Casimir, Martha Jean-Claude, Toto Bissainthe, Marie-Ange Aurilin, Ginite Popote, Tara El, Wendy Désert, Gerda Boisguené, Murielle Jassinthe, TRVANIA, Jenny Mezile Semiotic outlook Profe. Dre. Cida Moura Philosophical outlook Profe. Dre. Maria Fernanda Novo Plastic outlook Julien Creuzet Filter design Emilien Colombier Costumes Carla de Lá, Miliane et Isabella Rodsil | @remexefavelinha Contributions to scenographic realisation Studio Julien Creuzet with Garance Cabrit and Louis Somveille Audio description FrancoAcesso: Eliana Franco (coordenation); Ana Fradique e Henrique Neves (script); Paulo Reis Simões (consultancy ); Ana Fradique (narration) Production / diffusion Maria-Carmela Mini Communication / press Louise Marion Production NA MATA LAB Executive production Latitudes Prod. – Lille Co-productions The Patricia Phelps de Cisneros Research Institute for the Study of Art from Latin America & Museum of Modern Art, New York, USA ; Terra Batida, Alkantara, Portugal ; Be My Guest — Réseau international pour les pratiques émergentes ; La Briqueterie CDCN du Val-de-Marne ; CNDC, Angers ; Kunstencentrum Vooruit, Gand – within the framework of the cooperation programme Hauts-de-France / Flandres. Film co-production with the participation of the Fondation Cartier pour l'art contemporain's Soirées Nomades Support Spedidam, the Region Ile-de-France and the DRAC Ile-de-France.

Thanks to the ancestor's persistence and to the young people who will join this timeless cypher. To Maya Deren and the keenness of all the traces she offers us, to the wisdom and power of Madame Katherine Dunham her predecessor, to Lia Rodrigues who has been opening the way for a long time. This dance is dedicated to the revolutionary beauty of the Haitian people, from the past, the future and the present.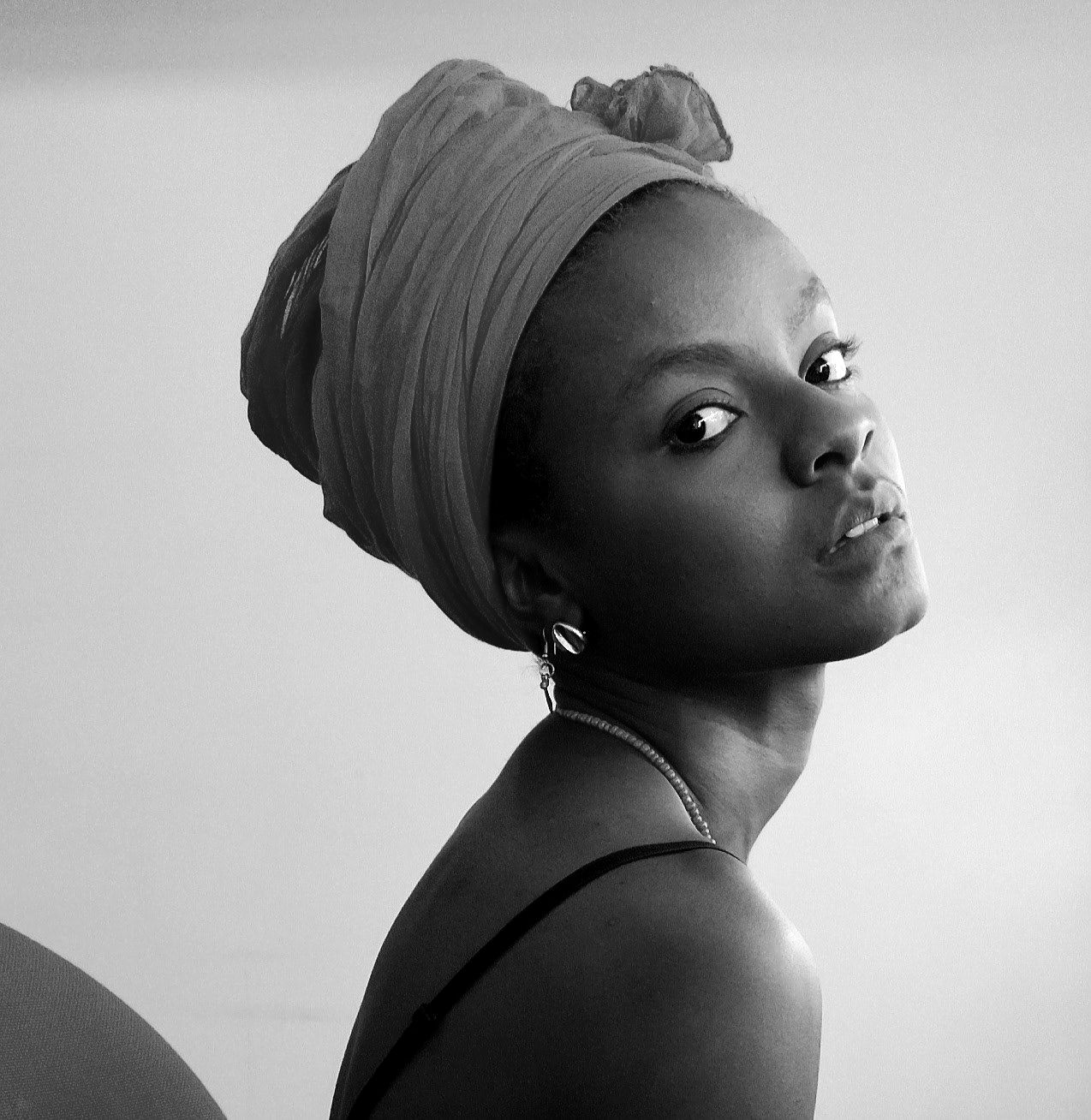 Ana Pi
Choreographic and imagery artist, researcher of Afro-diasporic and urban dances, extemporary dancer and pedagogue, her practices are woven through the act of travelling. Her work is situated among the notions of transit, displacement, belonging, superposition, memory, colors and ordinary gestures. In 2020 she created the structure NA MATA LAB. Amid her audiovisual works stand out NoirBLUE — the displacements of a dance (2018 – 27'), her first documentary, and VÓS (2011 – 5'30), her first video essay. THE DIVINE CYPHER, Fumaça, Meditation on Beauty, èscultura, O...