Lisa Parra
Open Studios of Hello Stranger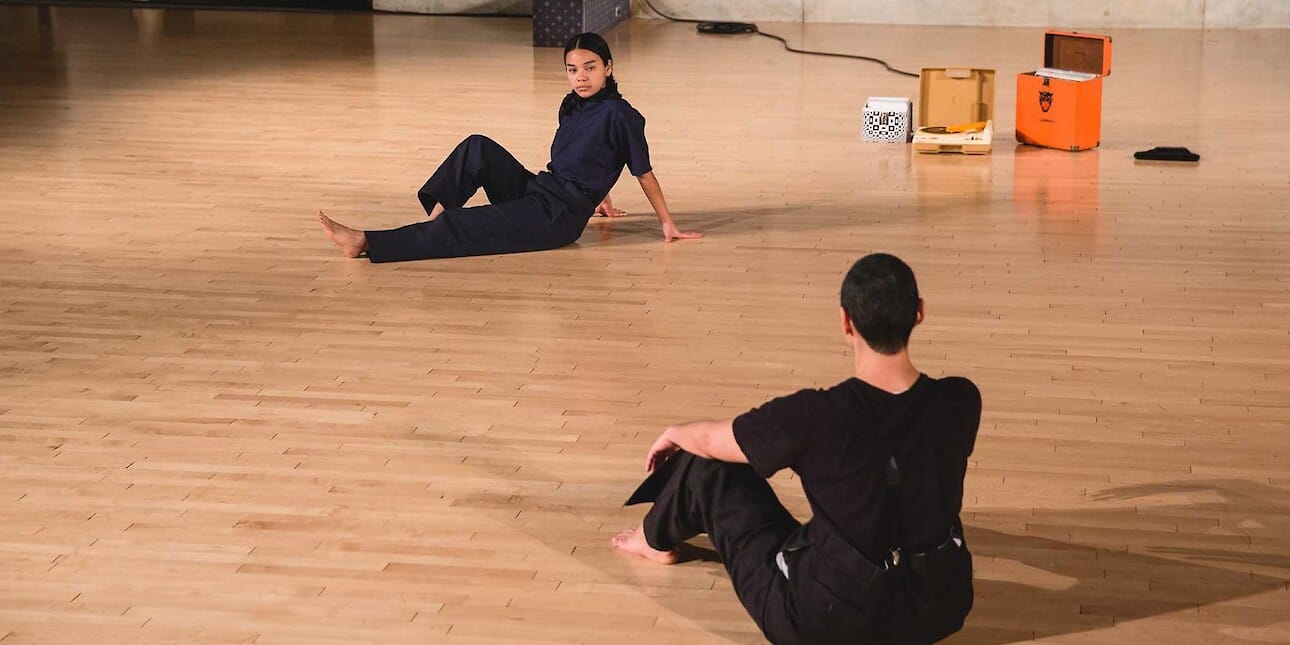 04.07 2019
Public Events
Artists in Residence
Open Studio
4 July, 7 p.m.
Espaço Alkantara
Free Entry
Hello Stranger is a dance work that is centered around memories of home and lived experiences within the context of architectural space and surrounding environment. At Espaço Alkantara, New York based choreographer and performer Lisa Parra, in collaboration with Los Angeles DJ artist Rosi Martinez, will be working on a section of the piece based on photographs of Mexican-American women from family collections and artist Guadalupe Rosales's Instagram archive. These polaroid, black and white, and color photographs from the 1950s to the 1990s depict mostly women, couples and groups of young people, often in party scenes in the Latin American communities of Los Angeles. As part of the work, Rosi and Lisa recreate the gestures and posturing of the women in these group photographs as a way to embody and trace physical histories and identities. Noting that the women in these photographs express an identity that is both feminine and masculine they are interested in exploring how concepts of gender and cultural identity can be exploited with regard to performance.
Credits
Concept and artist direction Lisa Parra
Performers Lisa Parra and Rosi Martinez
Dramaturgy Daniel Pinheiro
Music Rosi Martinez
The project was made possible, in part, through the Movement Research Artist-in-Residence Program, funded, in part, by the Davis/Dauray Family Fund, the Andrew W. Mellon Foundation, the Harkness Foundation for Dance, and through public funds from the New York City Department of Cultural Affairs in partnership with the City Council
Learn More
Lisa Parra
Lisa Parra is first generation Mexican-American choreographer and performer based in New York. Her work has been presented in New York at Center for Performance Research, Movement Research, LUMEN Festival, Triskelion Arts Center, Green Space, and Experimental Media and Performing Arts Center. Internationally, her work has been presented in Portugal at Centro para os Asuntos de Arte e Arquitectura in Guimaraes, Fábrica de Movimentos in Porto, and DVIR CAPa in Faro; at the Performática Dance Festival in Puebla, Mexico; in Spain at Gracias x Favor festival at the Teatro...