Bruno Moreno
Open Studios of Plantas e Fantasmas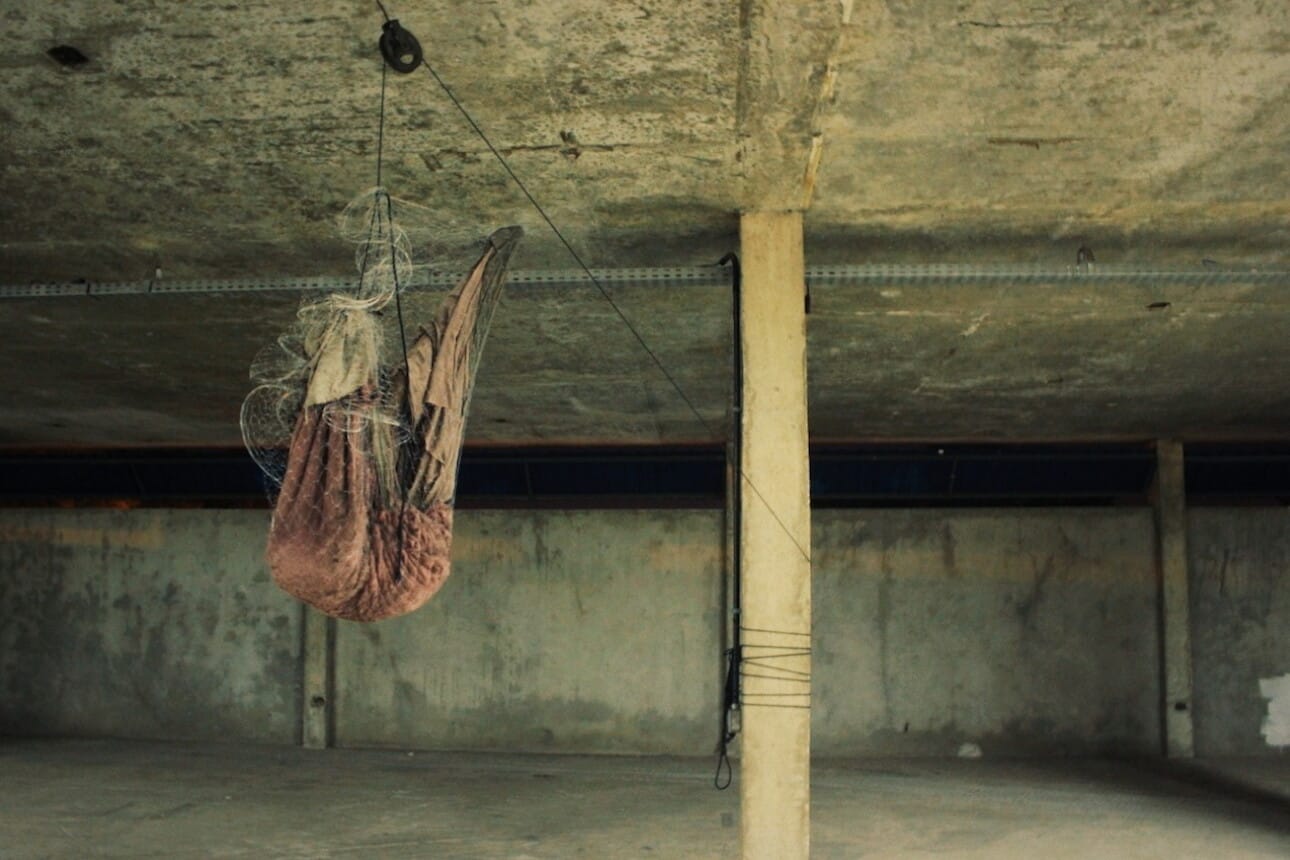 13.08 2019
Public Events
Artists in Residence
Open Studio
tickets available 30 minutes before the showing
Plantas e Fantasmas arises from the need to explore charms and magic as tools to dispel the shadow hanging over a disenchanted world — like looking at the dead we would like to exhume and singing the vowels of their names to create a hole through which they may dance and sing in our bodies.
This residency is dedicated to the possibility of making alliances with other beings. We negotiate our invented memories of dances we have never danced, insisting on looking at the future with an open mouth — like the mouth that eats everything, Exú, born before his own mother. Linear historic time is destabilised and we take the crossroads as a space of choreographic action, where the transition between unfinished worlds can happen, where our body can spin and enchant the space.
This residency at Espaço Alkantara concludes a project that began at CAMPO Contemporary Art in Teresina, Piauí, Northeastern Brazil, where Bruno Moreno is artist-in-residence. He initiated an experimental project there called Práticas para Exumação (Practices for Exhumation), that produced the questions that are reexamined here with collaborators Aline Guimarães, Bárbara Fernandes, and Vanessa Nunes.
Artists bio
Bruno Moreno (1988) was born in São Paulo, Brazil. He currently lives in Teresina, where he is artist-in-residence at CAMPO Contemporary Art. There, he works on his own creations and performers with Marcelo Evelin's Demolition Incorporada. His artistic practice deals with the failure of the body, abandonment of the self, disappearance as the potency of life, and incorporation as a possible touching of visible and invisible bodies.
Bruno Moreno
Bruno Moreno (1988) was born in São Paulo, Brazil. He currently lives in Teresina, where he is artist-in-residence at CAMPO Contemporary Art. There, he works on his own creations and performers with Marcelo Evelin's Demolition Incorporada. His artistic practice deals with the failure of the body, abandonment of the self, disappearance as the potency of life, and incorporation as a possible touching of visible and invisible bodies