Seven Years Seven Schools Meeting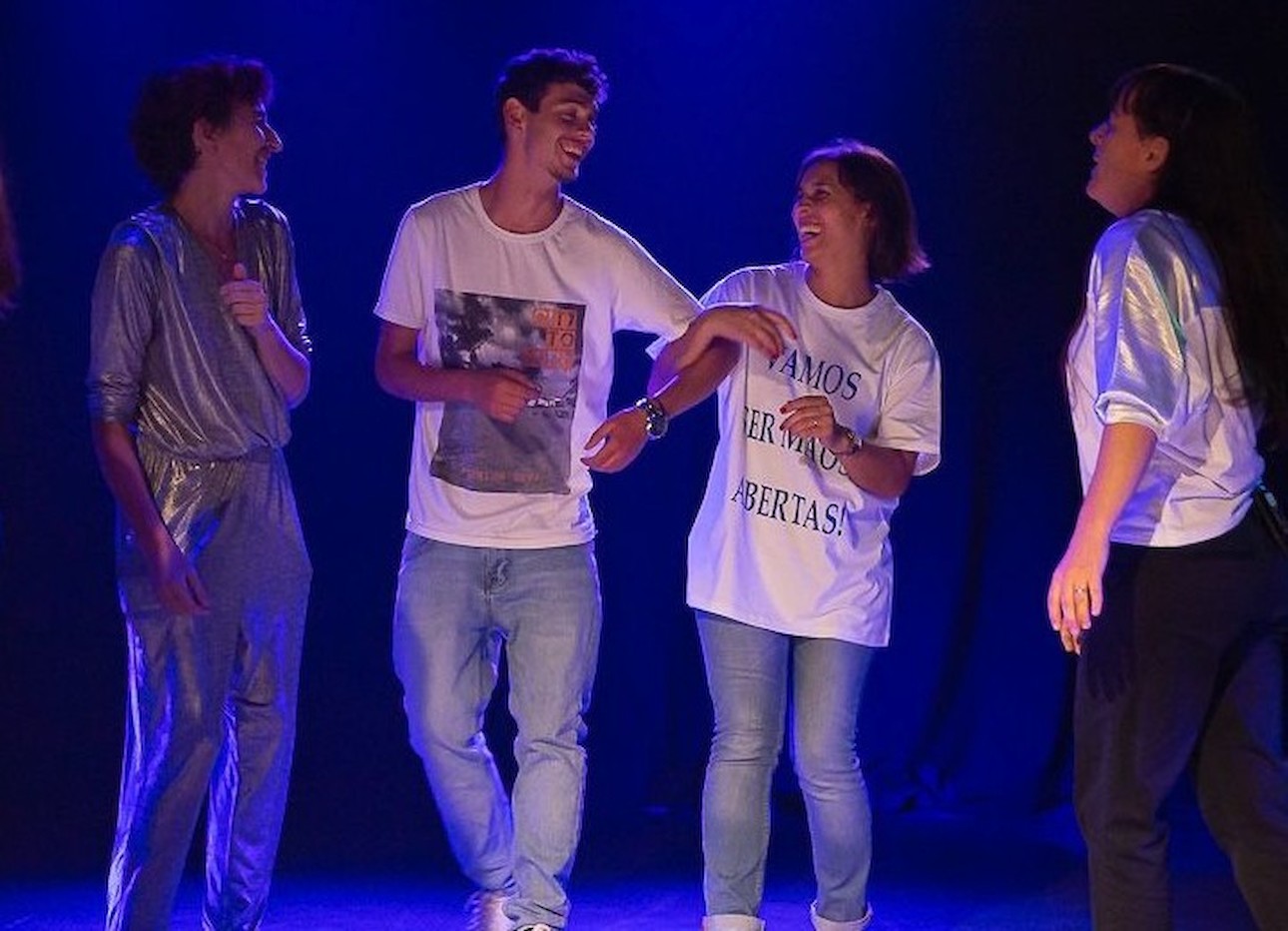 11.10 — 12.10 2019
Seven Years Seven Schools
O Espaço do Tempo (Montemor-o-Novo)
October 11
Espaço do Tempo, Montemor-o-Novo
Another edition of the Seven Years Seven Schools kicks off with a meeting in Montemor-o-Novo with participating students, teachers and artists, around the avant-premiere of Thursday.
Seven Years Seven Schools is an arts and inclusion project that aims to develop interpersonal skills and interest in the arts among secondary school students. Each year, students and teachers participate in classes, workshops, residencies, and exchanges based on the the artistic, formal, and thematic contents in the most recent piece in Cláudia Dias' Seven Years Seven Pieces cycle. The project culminates each year with the creation and presentation of original artworks (performances, installations, films) developed by the students in response to Cláudia Dias' work. In the 2018-19 school year, the participating schools are ES Cacilhas Tejo, and ES Fernão Mendes Pinto (Grade 9) and ES Francisco Simões (Grade 12 – Communication and Marketing) in Almada, and Escola de Comércio do Porto (Grande 10 – Marketing) and Escola Profissional do Centro Juvenil de Campanhã (Grade 12 – Multimedia) in Porto.
The Schools project is supported in part by a grant from the PARTIS programme of the Gulbenkian Foundation and funding from Câmara Municipal de Almada. Additional support is provided by Teatro do Ferro.