Avant-premiere of Thursday: Abracabra by Cláudia Dias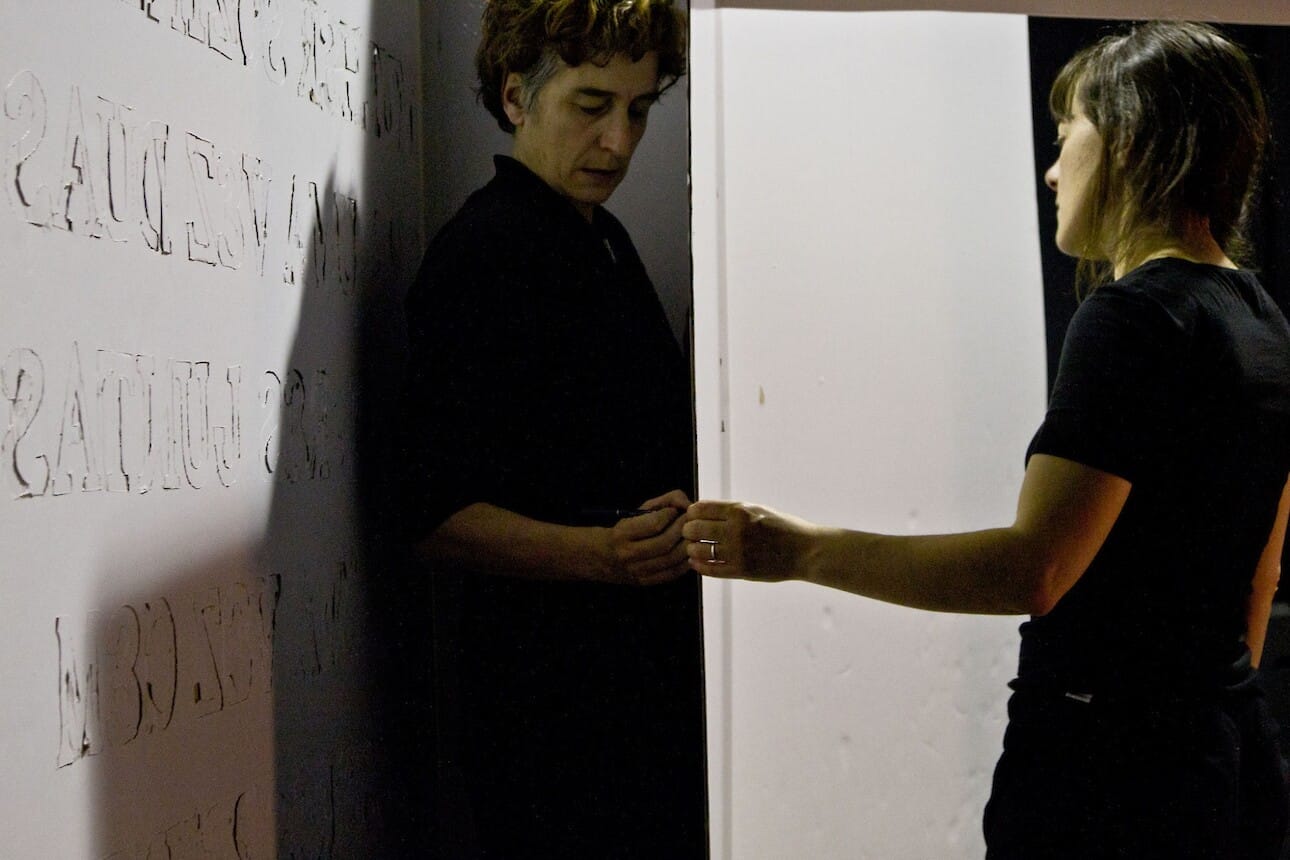 12.10 2019
Seven Years Seven Pieces
O Espaço do Tempo (Montemor-o-Novo)
As they reach the end of their creation period, Cláudia Dias and guest artist Idoia Zabaleta present an avant-premiere of Thursday: Abracadabra , the fourth piece of the Seven Years Seven Pieces cycle, in Montemor-o-Novo.
Idoia Zabaleta — irreverent, free, engaged, responsible, punk, generous, active, intelligent — is a natural collaborator for Cláudia Dias. They share the tools and practice of Real Time Composition and a political way of being in the world and looking at the questions of the polis.
Thursday: Abracadabra will premiere in Bilbao at Festival Dantzaldia, on November 30 and December 1, 2019.
Credits
Artistic director Cláudia Dias Guest artist Idoia Zabaleta Performers Cláudia Dias and Idoia Zabaleta Artistic Assistant Karas Light Design and Technical Director Nuno Borda de Água Music Fuego by Bomba Estéreo, Banho by Elza Soares, De dentro do Ap by Bia Ferreira, Canción Total by Maria Arnal & Marcel Bagés Video Bruno Canas Photos Alípio Padilha Outside Eye Jorge Louraço Figueira Produced by Alkantara Touring Something Great Coproduced by Teatro Municipal do Porto, Teatro Municipal São Luiz, Azala Artistic residencies Azala, L'animal a l'esquena, O Espaço do Tempo Thanks Mursego, María Arnal y Marcel Bagés, Hélder Azinheirinha
Alkantara is funded by República Portuguesa | Cultura / Direcção-Geral das Artes
Azala y Moare Danza are funded by Departamento de Cultura do Governo Basco