Monday Watch Out for the Right!
Cláudia Dias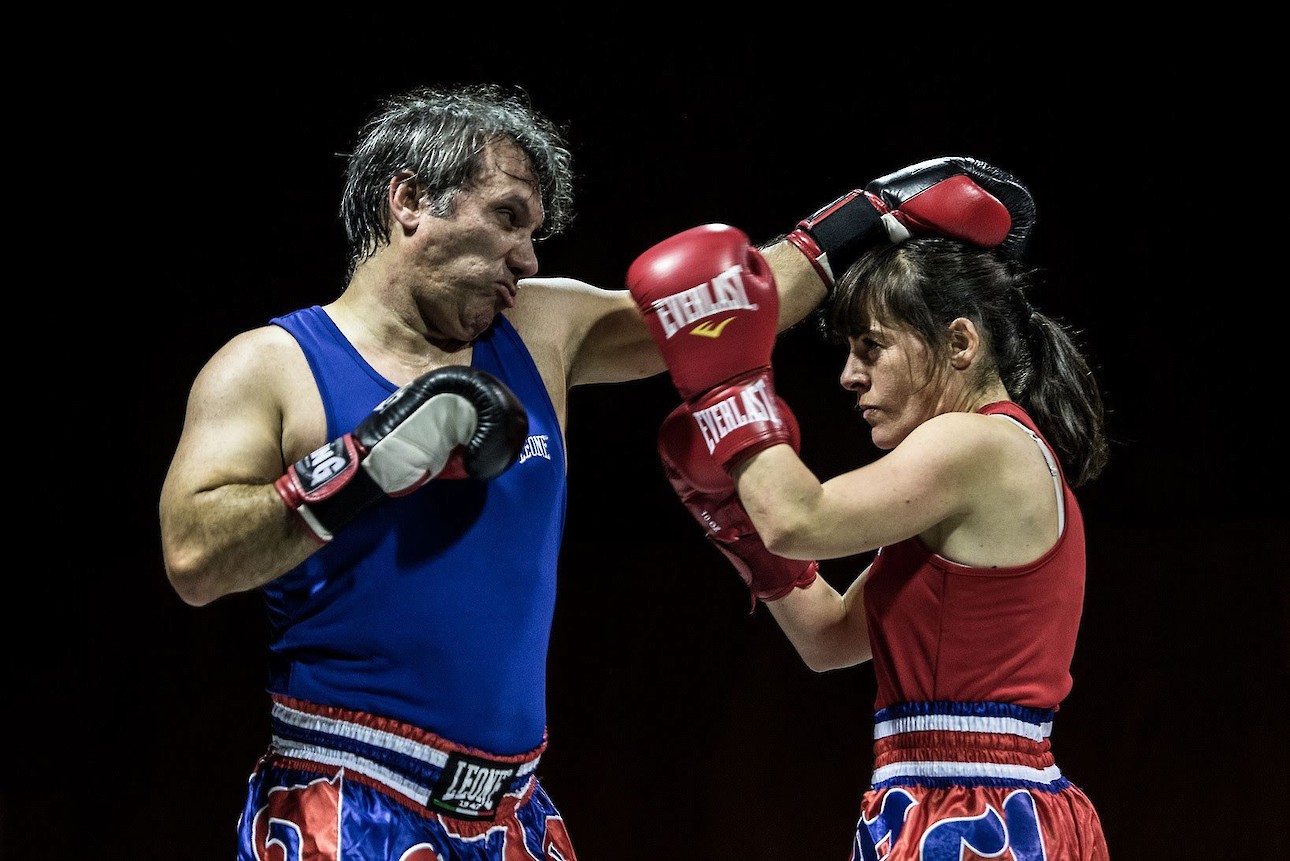 27.04 2021
Seven Years Seven Pieces
Teatro São Luiz - Sala Bernardo Sassetti
In the first show of the Sete Anos Sete Peças cycle, Cláudia Dias seeks to recreate a boxing match. Clenched fists, full contact, on Segunda-Feira: Atenção à Direita!, one thing seems certain: Cláudia Dias and Jaime Neves will give and take punches in the mouth literally and metaphorically. Belonging to a community that has been brought to the mat over and over again, when punching each other with arguments, among the promised blood, sweat and tears, light is made, as in enlightened fables. The feeling of oppression, of which they free themselves by fighting, opposes the feeling of solidarity, between peers, which is reinforced in combat, when they recognise themselves as equals. Clenched fists. From these opposing forces, enough friction comes out to move from words to deeds.
Concept and Artistic Director Cláudia Dias Guest artist Pablo Fidalgo Lareo Text Cláudia Dias and Pablo Fidalgo Lareo Performers Cláudia Dias, Jaime Neves, Karas Critical Eye Seven Years Seven Pieces Jorge Louraço Figueira Thai Boxing Coach Jaime Neves Technical Director Nuno Borda de Água Set and Light design Thomas Walgrave Produced by Alkantara Arts residencies Espaço Alkantara, Göteborg Dance and Theatre Festival and Vitlycke Centre for Performing Arts (with support from KID Gothemburg), Teatro Extremo/Teatro Estúdio António Assunção, Companhia de Dança de Almada, Teatro Municipal do Porto Arts residency coproduced by O Espaço do Tempo Coproduced by Alkantara and Noorderzon Performing Arts Festival Groningen with the support of NXTSTP/Culture Programme of the EU; Goethe Institut and Maria Matos Teatro Municipal with support of the EUROPOLY project; Teatro Municipal do Porto
Cláudia Dias
Cláudia Dias (Lisbon, 1972) is a Portuguese choreographer, performer, and teacher. Education Cláudia Dias began her dance training at Academia Almadense and received a scholarship to continue her training with Companhia de Dança de Lisboa. She completed the training program for Contemporary Dance performers at Fórum Dança and the Professional Course in Management of Cultural Organisations and Projects (Cultideias). She holds a Master's degree in Performing Arts from Universidade Nova de Lisboa. Performance & Creation Credits As a performer, Cláudia...