The Anger! The Fury!
Sónia Baptista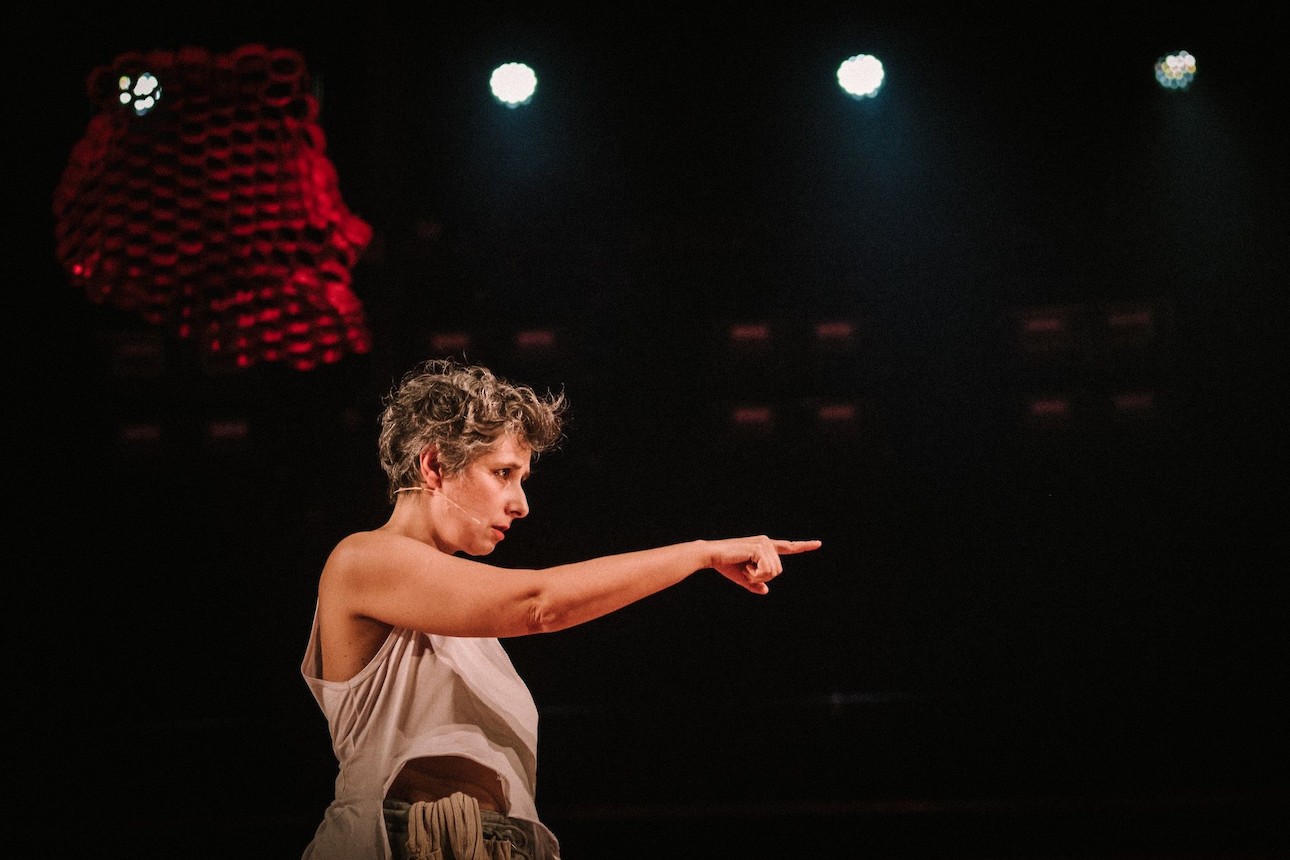 14.10 — 16.10 2021
Public Events
SOLD OUT
In November 2020, Sónia Baptista premiered The Anger! The Fury! at Teatro São Luiz, as part of the Alkantara Festival. Performers Joana Levi, Teresa Silva, Ana Valentim, Tita Maravilha, Paulo Pascoal and João Nunes Monteiro indulged in the temporary madness that is anger, while Sónia Baptista, locked in cage upstage, looked on.
Sónia and her team now return to the many texts, videos, and songs they created, re-ordering and re-working them for a new studio performance. This October at Espaço Alkantara, they will present a new answer to their lingering question: can anger be constructive?
Credits
Directed, written and performed by Sónia Baptista Co-created and performed by Joana Levi, Teresa Silva, Ana Valentim, Tita Maravilha, Paulo Pascoal, João Nunes Monteiro Scenography Raquel Melgue, Mariana Gomes Costumes João Caldas Lighting design Daniel Worm Sound Editing Rodrigo Gomes Video Rita Barbosa, Jorge Jácome, Ana Libório Original music Rakta, Vaiapraia, Mynda Guevara Vocal coach Alice Ruiz Dramaturgy/rehearsal companions Patricia Azevedo da Silva, Gisela Casimiro, Ana Kiffer Scientific advisor Dr. Ana Cardoso Oliveira Digital platform Raquel Melgue Publication Clara Amaral, Raquel Melgue Translated by Patrícia Pimentel Executive producer Duarte A. Soares Communication Cláudia Duarte Photography Alípio Padilha Video recording Maria Braga Coproduced by Alkantara, São Luiz Teatro Municipal, TAGV/Festival End, O Espaço do Tempo Artistic residencies Gaivotas 6, Espaço Alkantara, Estúdios Victor Córdon Support Impetus Special thanks Elizabete Fragoso, Arcalo, Dougie e Piny
Bio
Sónia Baptista (Lisboa, 1973) tem o curso de Intérpretes de Dança Contemporânea do Forum Dança. Obteve, com distinção, o grau de Master Researcher in Choreography and Performance da Universidade de Roehampton em Londres, Reino Unido. No seu trabalho explora e experimenta com as linguagens da Dança, Música, Literatura, Teatro e Vídeo. Como intérprete e cocriadora trabalhou com várias companhias e artistas, como Laurent Goldring, Patrícia Portela, Aldara Bizarro, Vera Mantero, Thomas Lehmann, Arco Renz, Teatro Cão Solteiro, AADK, Ligia Soares, Silvia Real, Clara Amaral. Escreve textos dramatúrgicos e coreografa para cinema, vídeo e teatro, para artistas como Miguel Clara Vasconcelos, André Godinho, Teatro Praga, Ricardo Neves-Neves, Cão Solteiro. Tem sete livros publicados e inúmeros ensaios, poemas e escritos em revistas e plataformas digitais. Colabora com o Fórum Dança, PED e FOR, com a ESD, ESTC e a ESTAL e com a CNB em projectos de pedagogia, criação, escrita e reflexão. Em 2001, foi-lhe atribuído o Prémio Ribeiro da Fonte de Revelação na área da Dança pelo Ministério da Cultura por Haikus (o seu primeiro trabalho). Ao longo do seu percurso artístico o seu trabalho foi apoiado pelo Ministério da Cultura-DGartes, Fundação Calouste Gulbenkian, GDA e Centro Nacional de Cultura. O seu trabalho tem sido apresentado em vários Festivais e Teatros em Portugal e no estrangeiro. Artista Associada da AADK Portugal.
Related articles:
---
11.11 - 29.11.2019
Artists in Residence
Sónia Baptista
creates Qualquer Paixão Veemente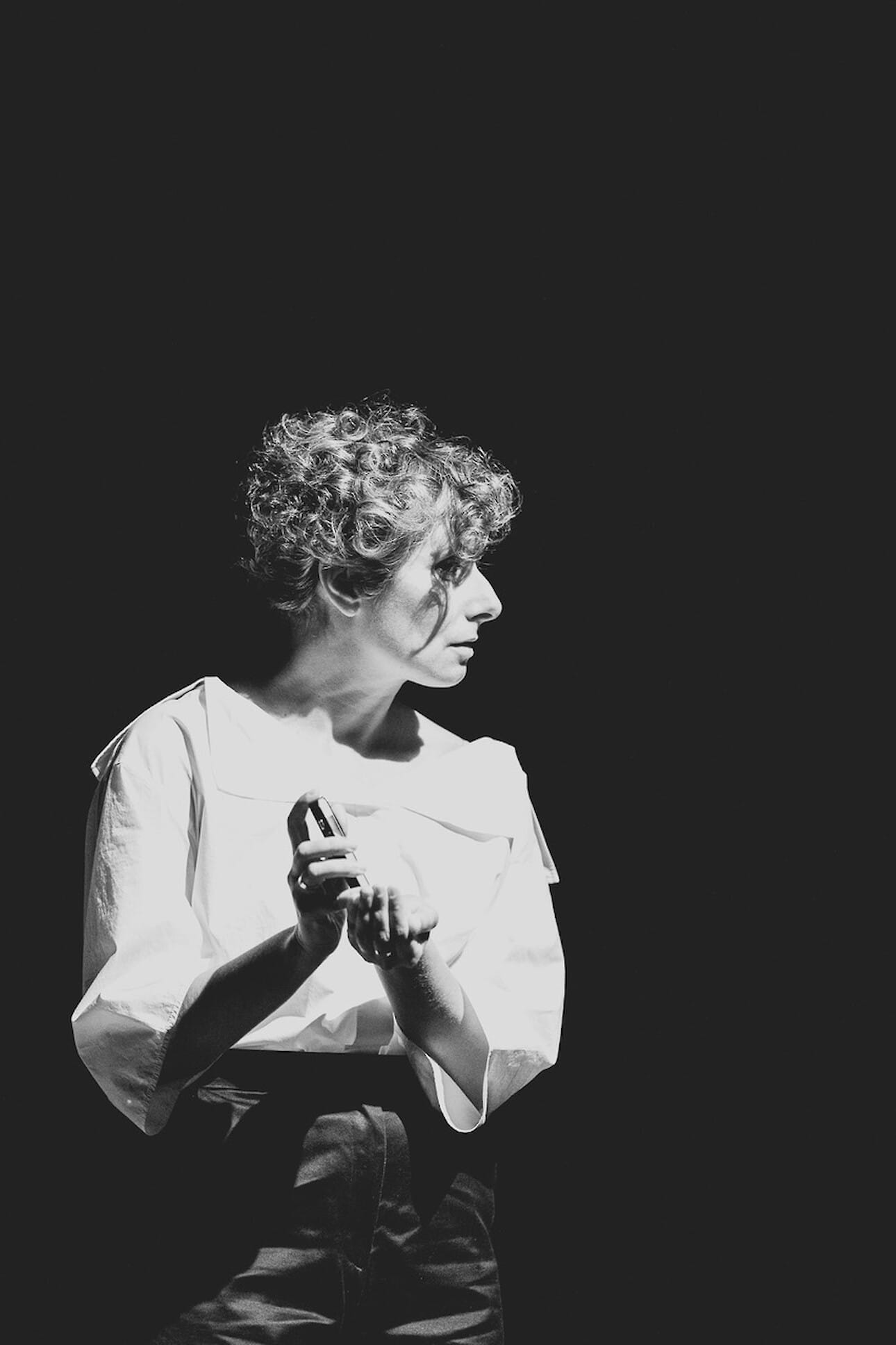 ---