Tuesday
All that is solid melts into air (2017)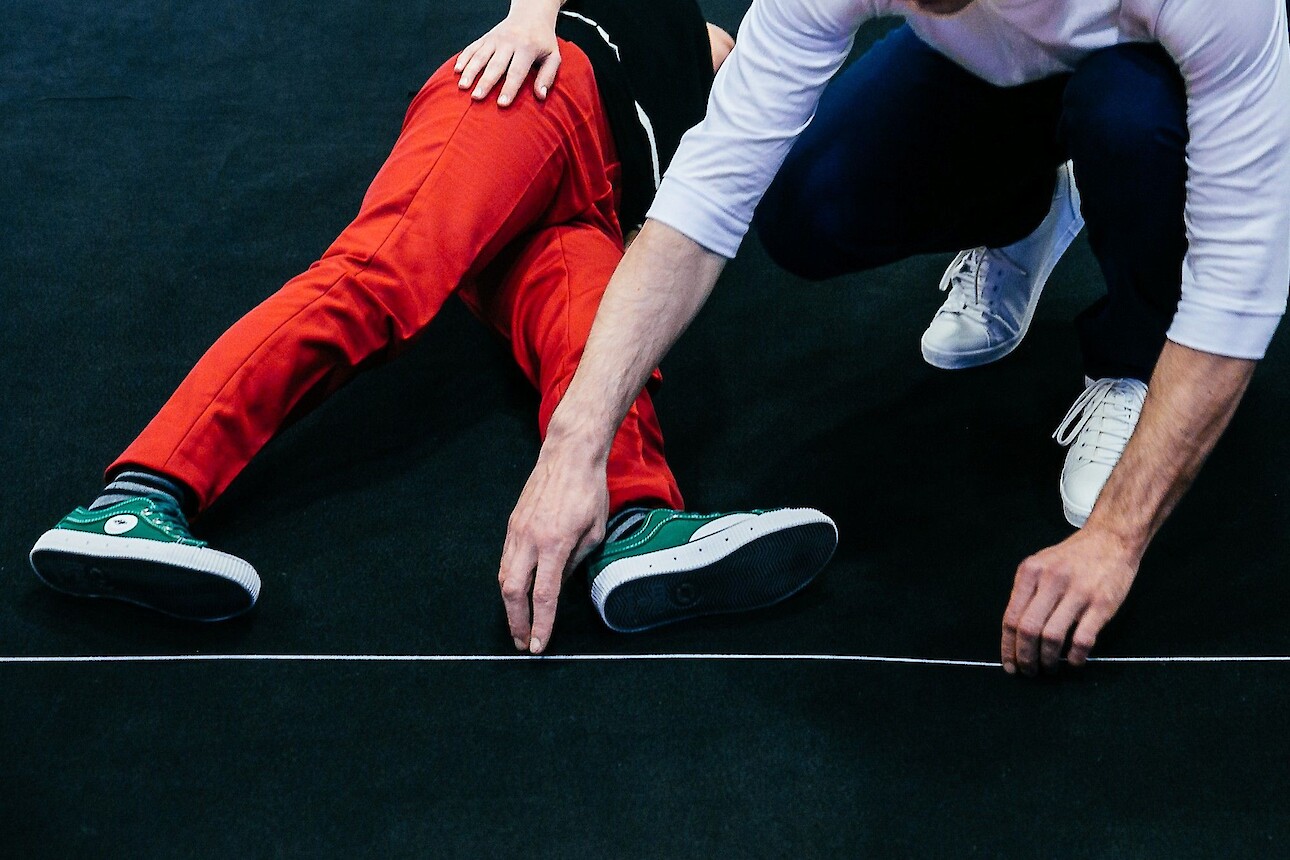 01.11 2016
Seven Years Seven Pieces
Tuesday: All That Is Solid Melts into Air tells the story of a 10-year-old boy on his way to Italy from Syria, after generations of being pushed out of homes in Palestine, Lebanon, and Syria. With the memory of the Osvaldo Cavandoli cartoons of their own childhoods, Cláudia Dias and Luca Bellezze string together a visual narrative of dividing lines, front lines, hard lines and ID lines, in an attempt to tie together what has been torn apart.
Tuesday: All That Is Solid Melts into Air is the second instalment in the Seven Years Seven Pieces series, a seven-part performance project addressing the concept of an absent or precarious future developed by Portuguese choreographer Cláudia Dias.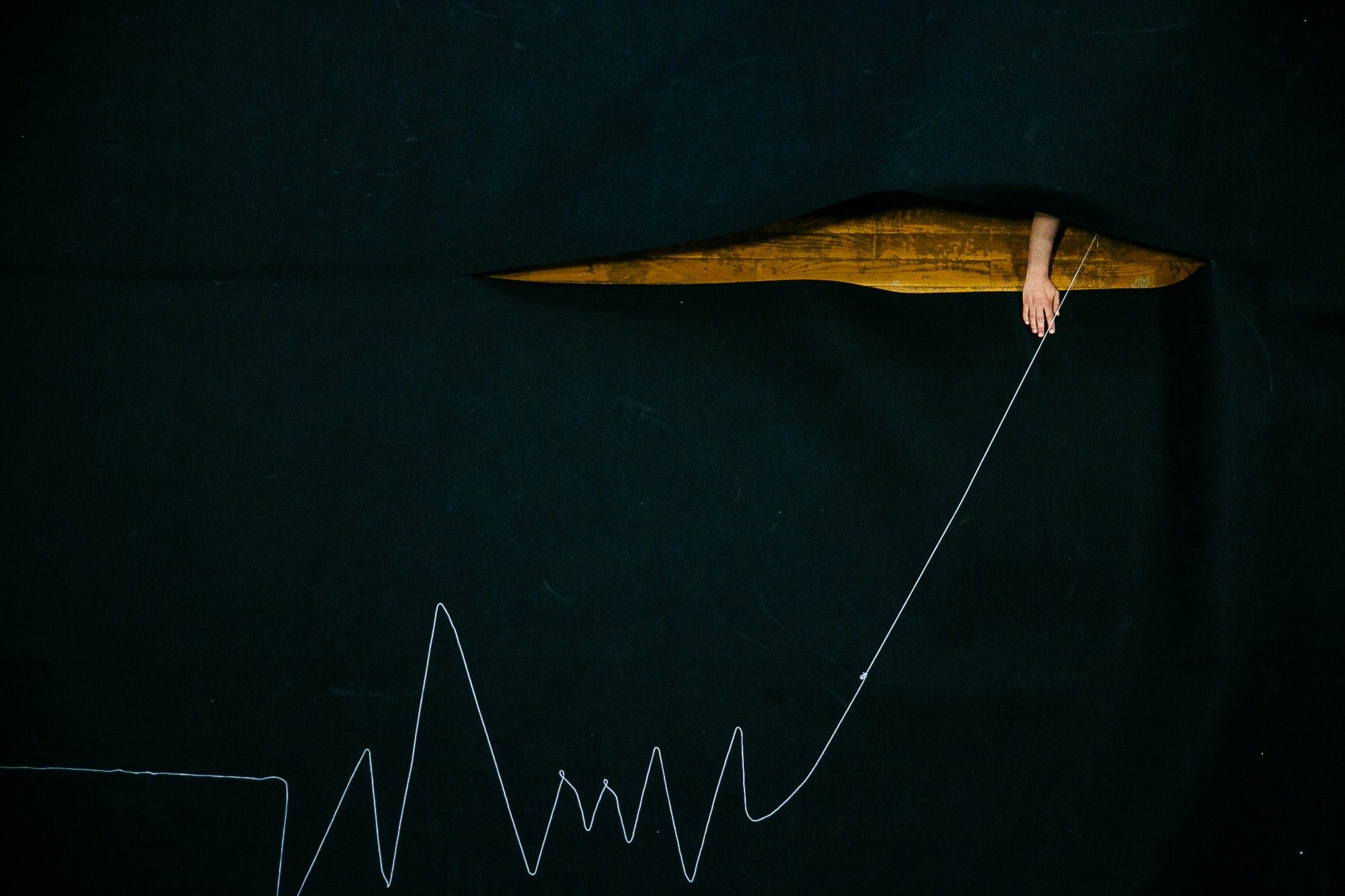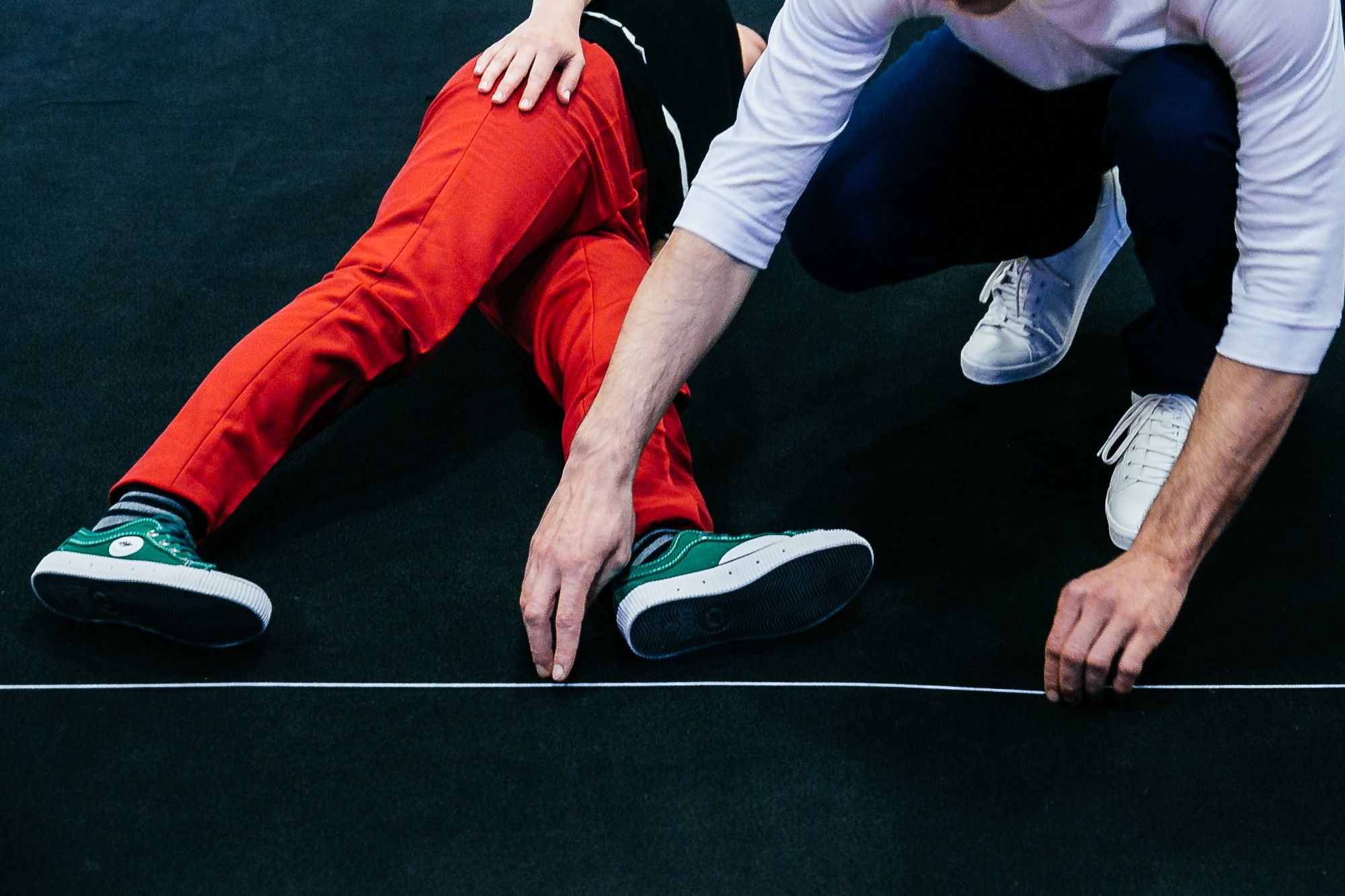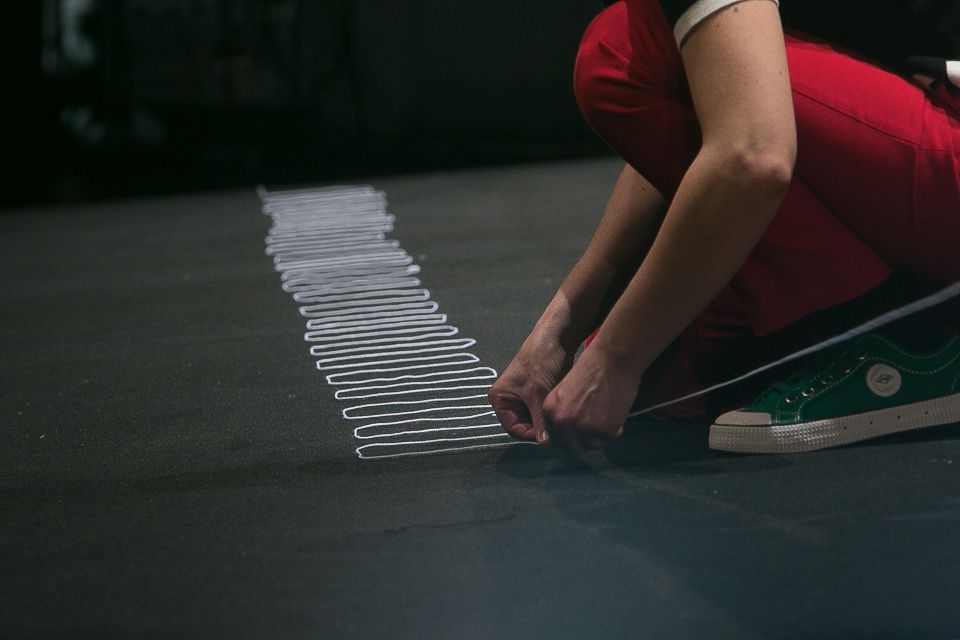 Concept, direction and text Cláudia Dias Guest artist Luca Bellezze Performed by Cláudia Dias and Luca Bellezze Set and light design Thomas Walgrave Assistant Karas Animation Bruno Canas Technical director Nuno Borda de Água Produced by Alkantara Co-produced by Maria Matos Teatro Municipal, Teatro Municipal do Porto Critical eye Jorge Louraço Figueira Artistic residencies Teatro Municipal do Porto, O Espaço do Tempo, Centro Cultural Juvenil de Santo Amaro – Casa Amarela Special thanks Ângelo Alves, Anselmo Dias, Ilda Figueiredo, José Goulão, Jorge Cadima, Paulo Costa
2017
(Premiere) Maria Matos Teatro Municipal, Lisboa
Teatro Municipal e Matosinhos Constantino Nery – Festival DDD
Plataforma Portuguesa de Artes performativas – Montemor-o-Novo
Teatro Virgínia, Torres Novas
Teatro Municipal Joaquim Benite, Almada
2018
Dance Fabrik, Brest
STUDIO Teatrgaleria, Warsaw
Noorderzon Performing Arts Festival, Groningen
Bienal de la danse, Lyon
Centro Cultural Vila Flor, Guimarães
2019
Atelier de Paris / CNCD Paris
2021
Seven Years Seven Pieces cycle, São Luiz Teatro Municipal, Lisbon
Notas Biográficas
Cláudia Dias (Lisbon, 1972) trained in Dance at Academia Almadense, Companhia de Dança de Lisboa, and Forum Dança. She danced with Grupo de Dança de Almada and was part of the Ninho de Víboras collective. She was central to João Fiadeiro's work as a creator and in the development, systemisation, and transmission of Real Time Composition. She regularly teaches workshops in Choreographic Composition and Real Time Composition. She created One Woman Show, Visita Guiada, Das coisas nascem coisas, Vontade De Ter Vontade, and Nem tudo o que dizemos tem de ser feito nem tudo o que fazemos tem de ser dito. She currently directs and develops the Seven Years Seven Pieces project.