Monday
Watch Out for the Right! (2016)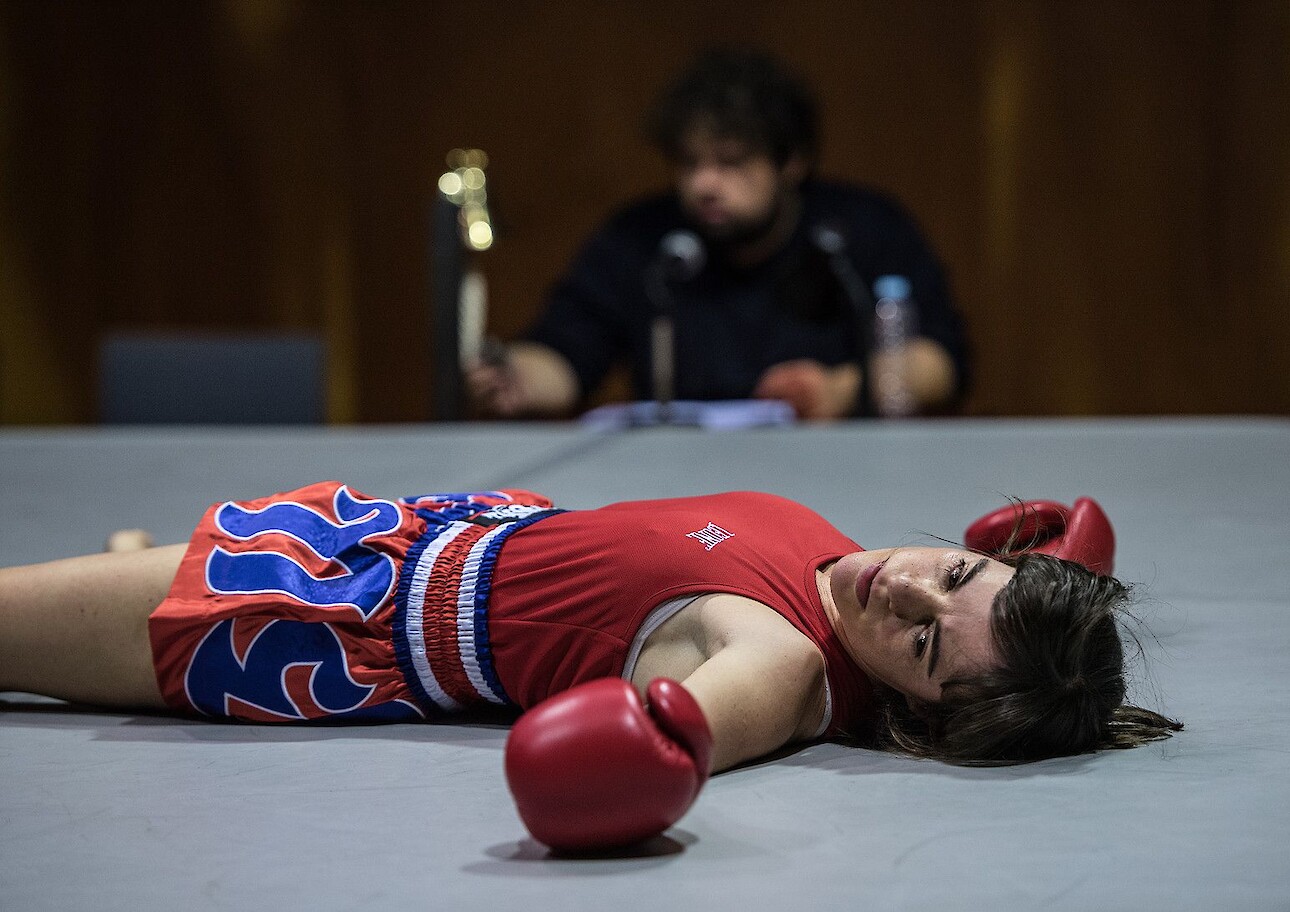 01.12 2016
Seven Years Seven Pieces
In Monday: Watch Out for the Right!, Cláudia Dias steps into a boxing ring with her sparring partner, Thai kickboxing coach Jaime Neves. They fight twelve rounds with their fists, while the referee recites the fighting words of Spanish poet Pablo Fidalgo Lareo. They've all been knocked down before and can deal questions about restrictive monetary policy, migration, depression, and unemployment in the EU like uppercuts.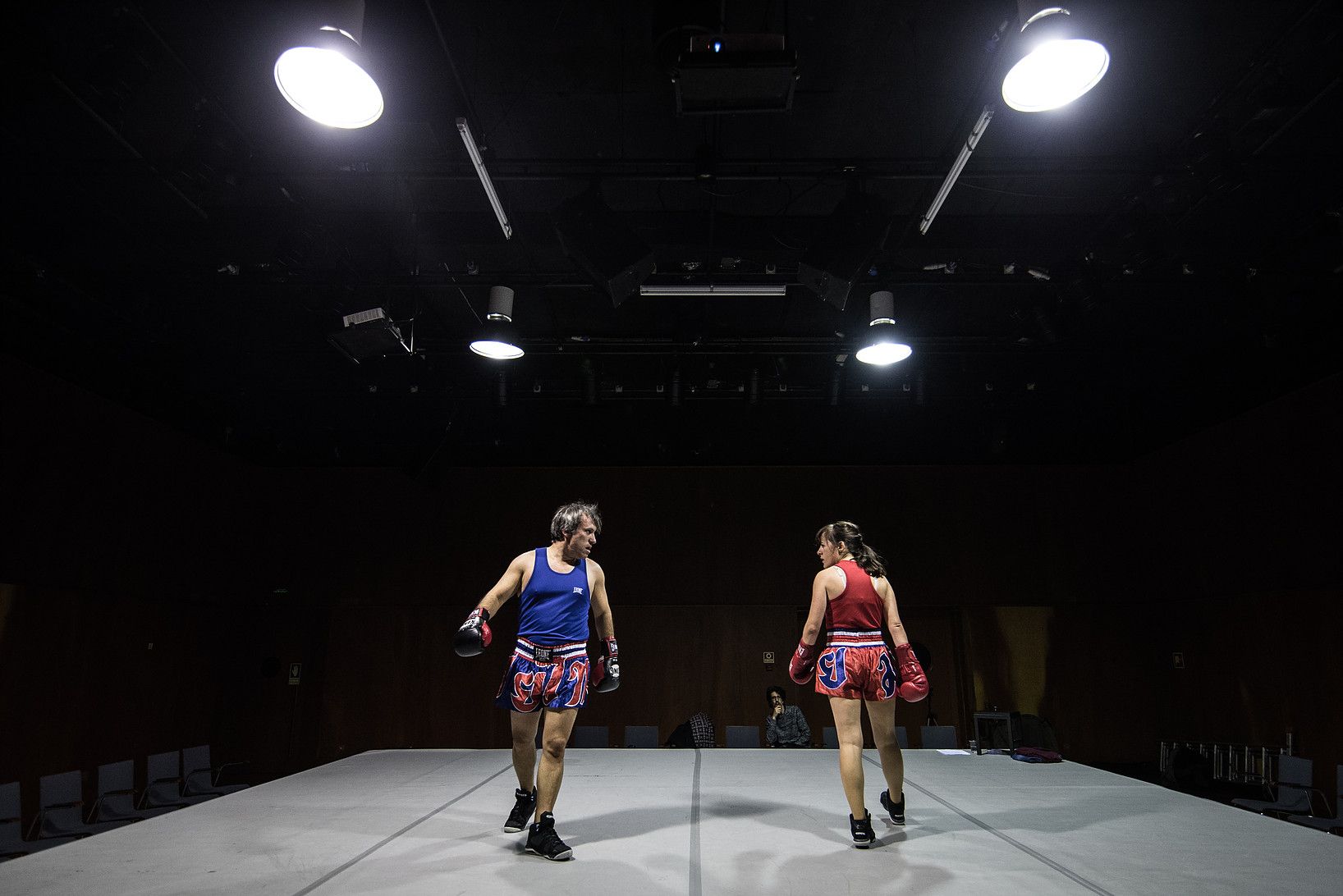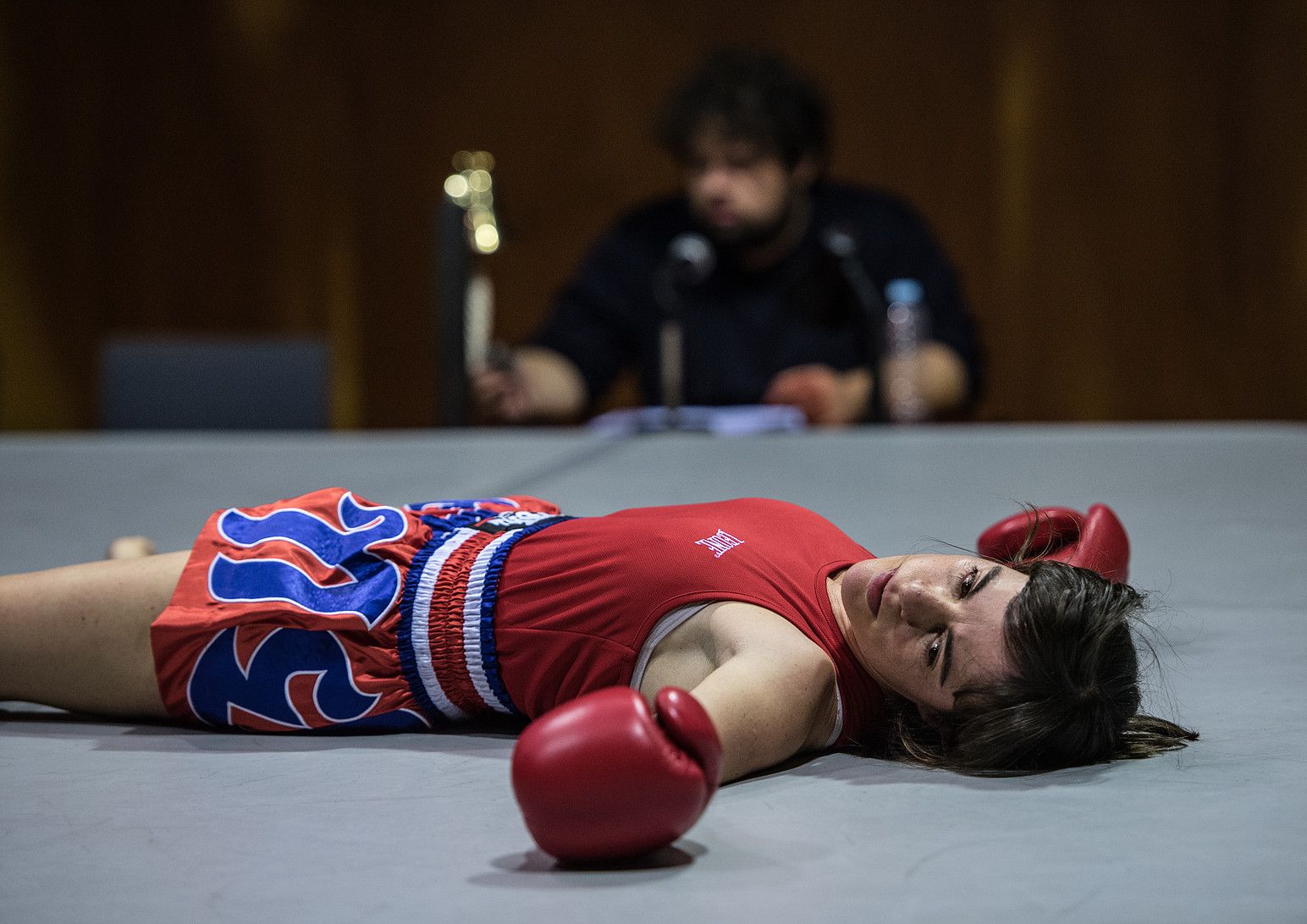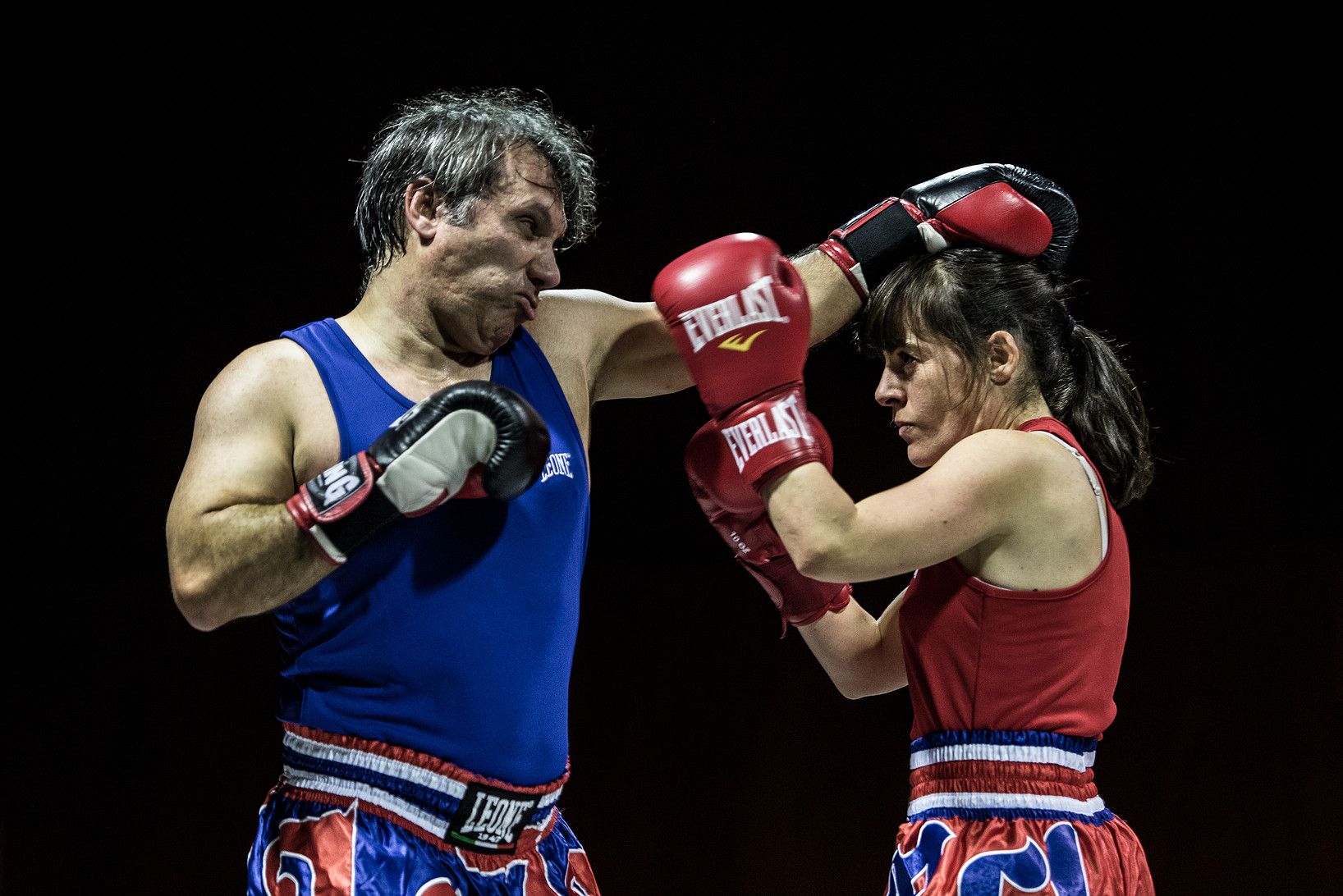 Concept and Artistic Director Cláudia Dias Guest artist Pablo Fidalgo Lareo Text Cláudia Dias and Pablo Fidalgo Lareo Performers Cláudia Dias, Jaime Neves, Karas Critical Eye Seven Years Seven Pieces Jorge Louraço Figueira Thai Boxing Coach Jaime Neves Technical Director Nuno Borda de Água Set and Light design Thomas Walgrave Produced by Alkantara Arts residencies Espaço Alkantara, Göteborg Dance and Theatre Festival and Vitlycke Centre for Performing Arts (with support from KID Gothemburg), Teatro Extremo/Teatro Estúdio António Assunção, Companhia de Dança de Almada, Teatro Municipal do Porto Arts residency coproduced by O Espaço do Tempo Coproduced by Alkantara and Noorderzon Performing Arts Festival Groningen with the support of NXTSTP/Culture Programme of the EU; Goethe Institut and Maria Matos Teatro Municipal with support of the EUROPOLY project; Teatro Municipal do Porto
2016
(Work in Progress) Festival Something Raw – Frascati Theater, Amesterdam
(World premiere) Münchner Kammerspiele, Munich
(Portugues premiere) Alkantara Festival/Maria Matos, Lisbon
Teatro Municipal do Porto – Rivoli/FITEI
Noorderzon Performing Arts Festival, Groningen
Dublin Tiger Fringe
Dantzaldia Festival/Alhóndiga – Azkuna Zentroa, Bilbao
Sirenos – Vilnius International Theatre Festival
Teatro Virgínia, Torres Novas
TAGV – Teatro Académico Gil Vicente, Coimbra
Casa Municipal da Juventude – Ponto de Encontro, Almada
National Theatre, Athens
2017
Teatro Pumpenhaus, Münster
Staatheater Bremerhaven
Teatro Viriato, Viseu
2018
Festa do Avante, Seixal
Centro Cultural Vila Flor, Guimarães
2019
Centro de Experimentação Artística da Moita
Plaza de la Quintana, Santiago de Compostela
2021
Seven Years Seven Pieces cycle, São Luiz Teatro Municipal, Lisbon
Cláudia Dias (Lisbon, 1972) trained in Dance at Academia Almadense, Companhia de Dança de Lisboa, and Forum Dança. She danced with Grupo de Dança de Almada and was part of the Ninho de Víboras collective. She was central to João Fiadeiro's work as a creator and in the development, systemisation, and transmission of Real Time Composition. She regularly teaches workshops in Choreographic Composition and Real Time Composition. She created One Woman Show, Visita Guiada, Das coisas nascem coisas, Vontade De Ter Vontade, and Nem tudo o que dizemos tem de ser feito nem tudo o que fazemos tem de ser dito. She currently directs and develops the Seven Years Seven Pieces project.