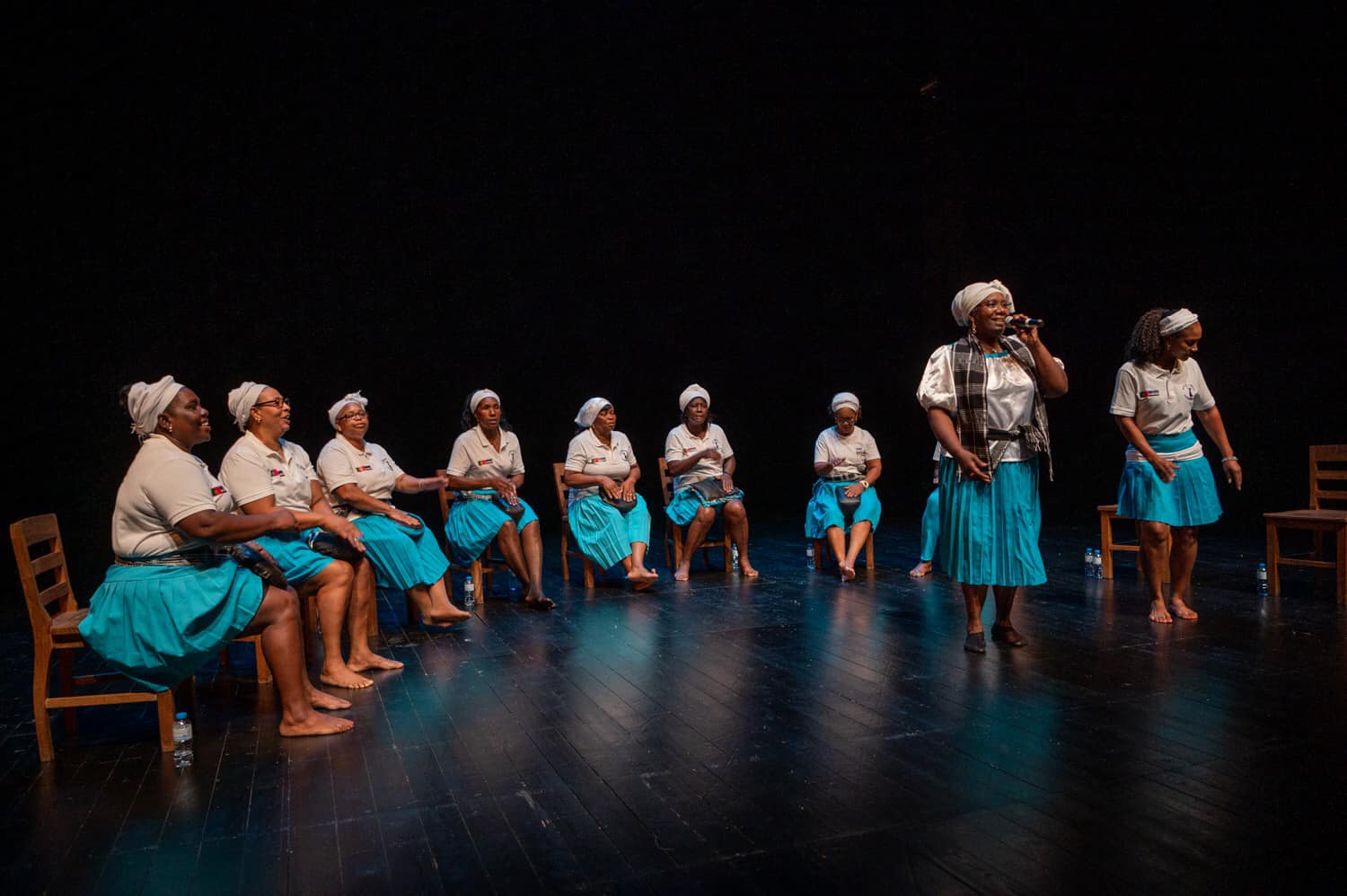 Batukaderas Bandeirinha da Boba
Based in Casal de São Braz in the council of Amadora in Lisbon, the batucada group Bandeirinha was formed in 2016 by a group of female domestic workers from Cape Verde, with the aim of building an intimate space for exchange through batucada. This Cape Verdean cultural genre is profoundly influenced by the methodology of Griot oral tradition, where words are sung, danced and performed through Cape Verdean language.

The group creates its space as a territory of "respiration" where each member can address the problems of their working life, giving their bodies the possibility of total expression, without restraints, worries or, above all, any form of domestication. Besides being a place where relationship ties are strengthened between members, Bandeirinha also performs an important educational role in the heart of the Boba community and beyond, working primarily as it does with the instruments of memory and history. The status of Black, African women, mothers, workers and youths, Africa, racism, the injurious and unjust world of work, the respect for elders and community, the right to a dignified life, and daily routine — these are some of the themes the group explores through their artistic work, which takes an engaged position with its own political territory.