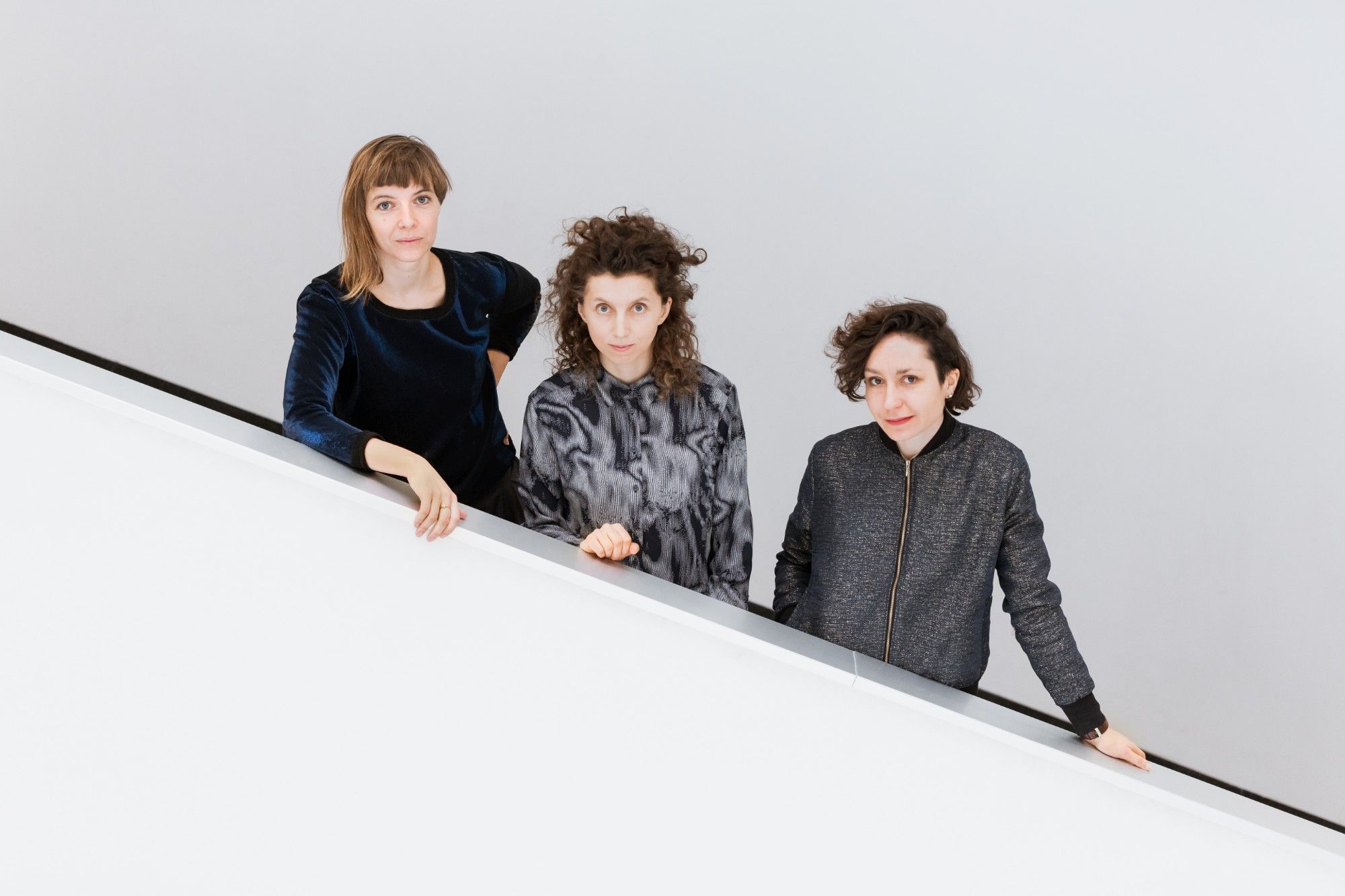 Rugilė Barzdžiukaitė, Vaiva Grainytė e Lina Lapelytė
Rugilė Barzdžiukaitė (b.1983, based in Vilnius) works as a filmmaker, theatre director and visual artist. In her creative practice, Barzdžiukaitė explores the gap between objective and imagined realities, while challenging an anthropocentric way of thinking in a playful way. Her recent full-length documentary film-essay Acid Forest was awarded at the Locarno International Film Festival among others, was shown at the National Gallery of Art in Washington, Lincoln Center in NYC, American Film Institute festival in LA and many other events and venues for cinema and contemporary art. Sun & Sea is her latest collaboration in the medium of performance.
Vaiva Grainytė's (b. 1984, based in Lithuania and Canada) text-based practice shifts between genres, interdisciplinary theatre works and publications. As a writer, playwright, and poet she takes action as an observant anthropologist: challenged by Grainyte's poetic interpretation, mundane social issues take on a paradoxical and defamiliarised nature. Her book of essays Beijing Diaries (2012) and the poetry collection Gorilla's Archives (2019) were nominated for the Book of the Year awards, and included in the top twelve listings of the most creative books in Lithuania. Her oeuvre has been translated into over 10 languages. Her bilingual, cross-genre collage novel, Roses and Potatoes (2022), intellectually and ironically deconstructs the stereotypical concept of happiness embedded in contemporary culture.
Lina Lapelyte's (b.1984, works in Vilnius and London) performance-based practice is rooted in music and flirts with pop culture, gender stereotypes and nostalgia. Her works engage trained and untrained performers often in an act of singing that takes the form of a collective and affective event questioning vulnerability and silencing. Her works were exhibited at 13th Kaunas biennial, Haus der Kunst, Munich; Kunstenfestivaldesarts, Brussels; Tai Kwun, HK; Glasgow International; Riga Biennial - RIBOCA2; Lithuanian Pavilion at the 58th. Venice Biennale; Cartier Foundation gallery, Paris; CCA Ujazdowski, Warsaw; Baltic Triennial 13, Tallinn; Moderna Museet, Malmo; FIAC, Paris; Hayward touring show, UK; Serpentine, London; Her upcoming solo shows include Lafayette Anticipation gallery in Paris and Space gallery, London.