Eszter Salamon in collaboration with Vânia Doutel Vaz
Still Dance for Nothing (2020)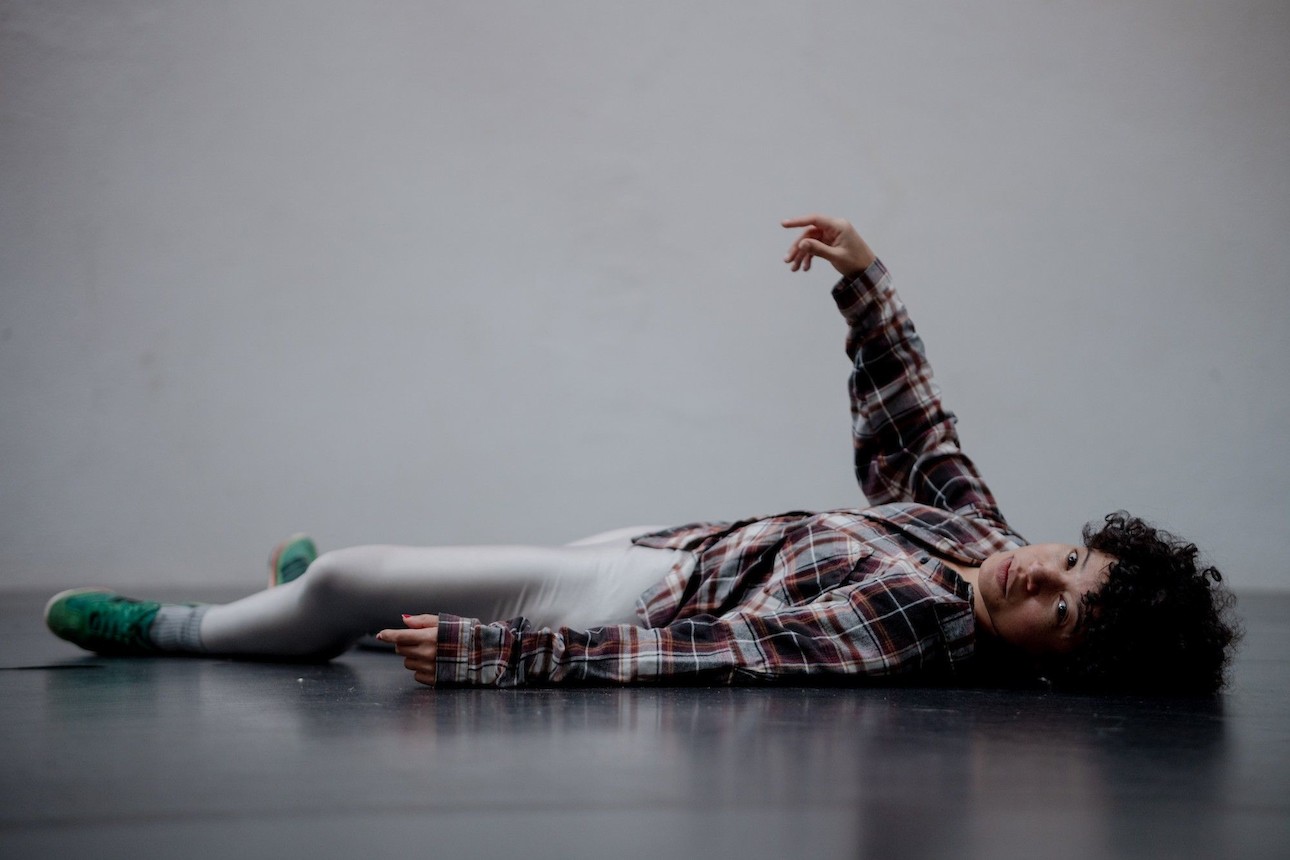 13.11 — 15.11 2020
world premiere
Culturgest - Stage of the Main Auditorium
The desire to revisit my own artistic past in order to transform, extend or re-appropriate already existing works or some of their aspects follows a critical approach to thinking about choreography as a practice of disseminating knowledge. In this context, I initiate various collaborations, one of which relates to Dance for Nothing (2010), a solo work that used John Cage's Lecture on Nothing (1949).
Dance for Nothing was based on the simultaneous performance of two (choreographic and textual-musical) scores presented in a form of a dance-lecture. My goal in it was to challenge dancing and speaking at the same time instead of playing the music for the dance. Using music composed of words and performing a choreography as an autonomous temporality aimed to create interaction with non-interference.
Lisbon based choreographic artist Vânia Doutel Vaz accepted my invitation to collaborate on creating the very first work of the coming series Still Dance for Nothing, within which I invite performers to create a new choreographic score based on the open score composition of the original solo, and develop, through interview practices, a text that will replace Cage's lecture.
The current Covid-19 situation has rendered timely a methodology that I had already used in the past, namely developing a performance from a distance by Skype. In the case of this collaboration with Vânia, working together physically will take place only in the final week to complete the creative process.
Eszter Salamon, August 2020
Concept, methodology, artistic director Eszter Salamon Choreography and performance Vânia Doutel Vaz Text developed collaboratively by Eszter Salamon and Vânia Doutel Vaz Dramaturgical advisor Raquel Lima Text review and proofreading Frances Chiaverini Produced by Botschaft GbR/ Alexandra Wellensiek, Studio E.S/ Elodie Perrin Coproduced by Alkantara Funded by Berlin Senate Department for Culture and Europe, the Regional Directory of Cultural Affairs of Paris – Ministry of Culture and Communication Special thanks to Museu-Atelier Júlio Pomar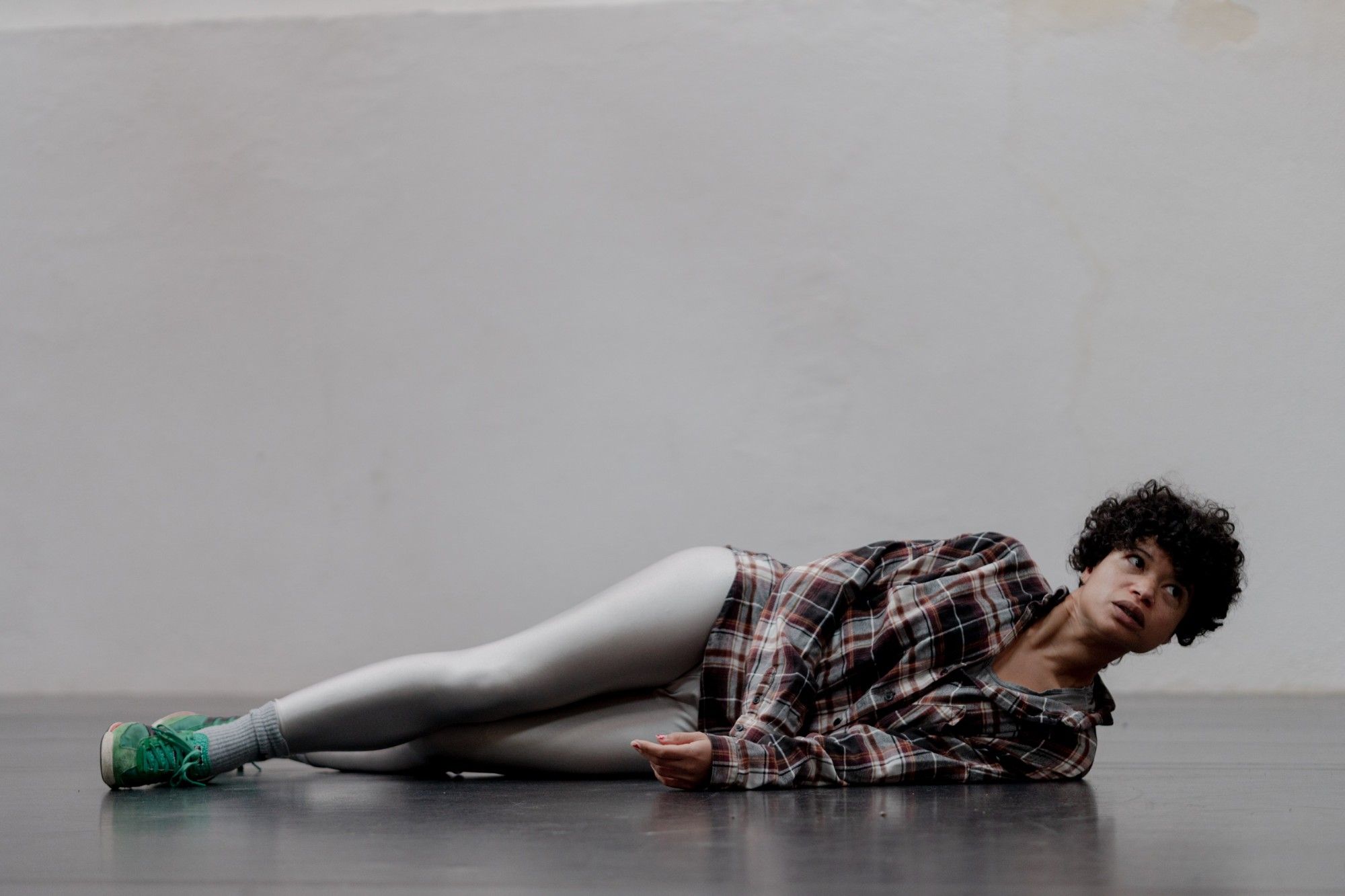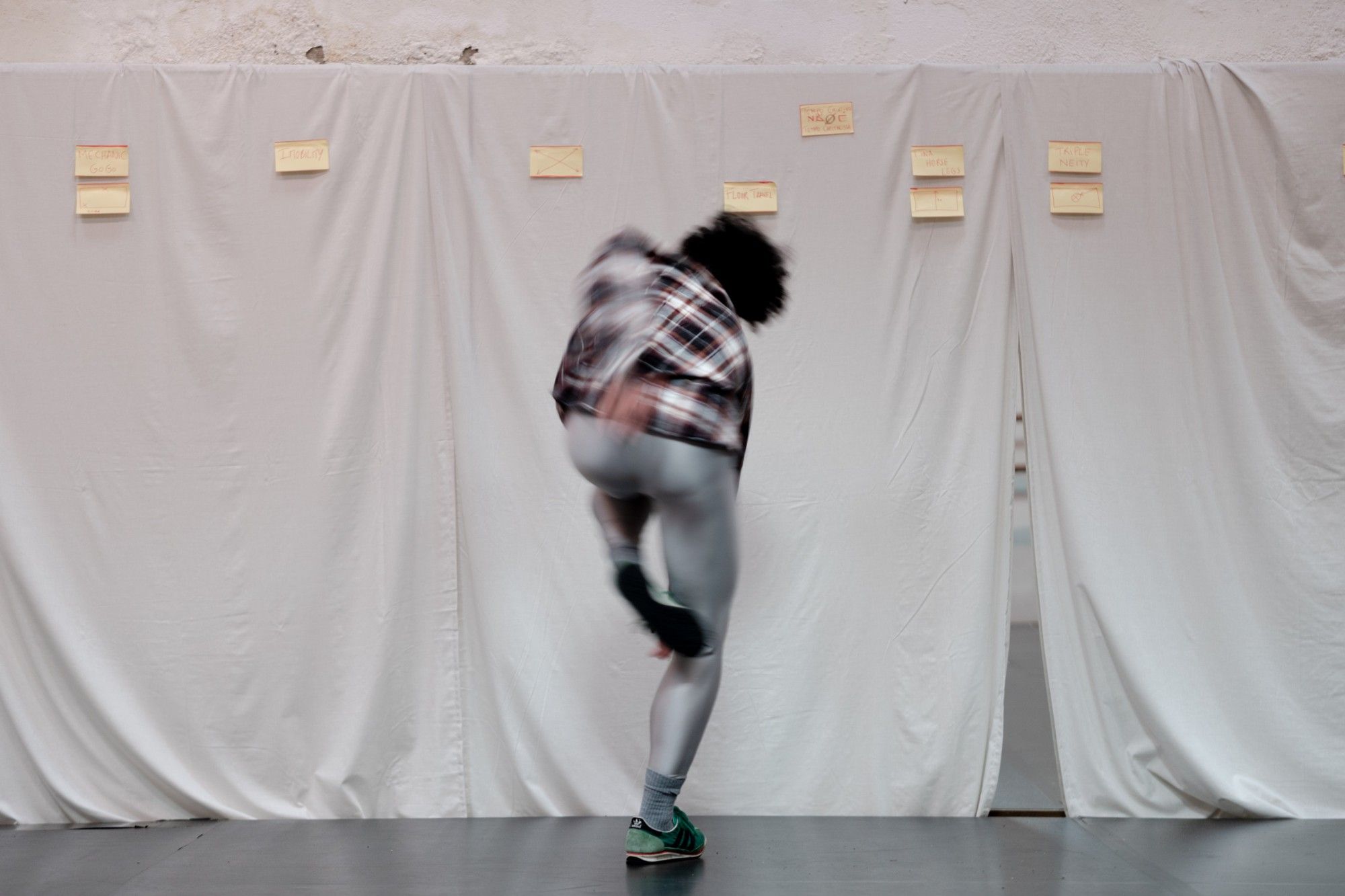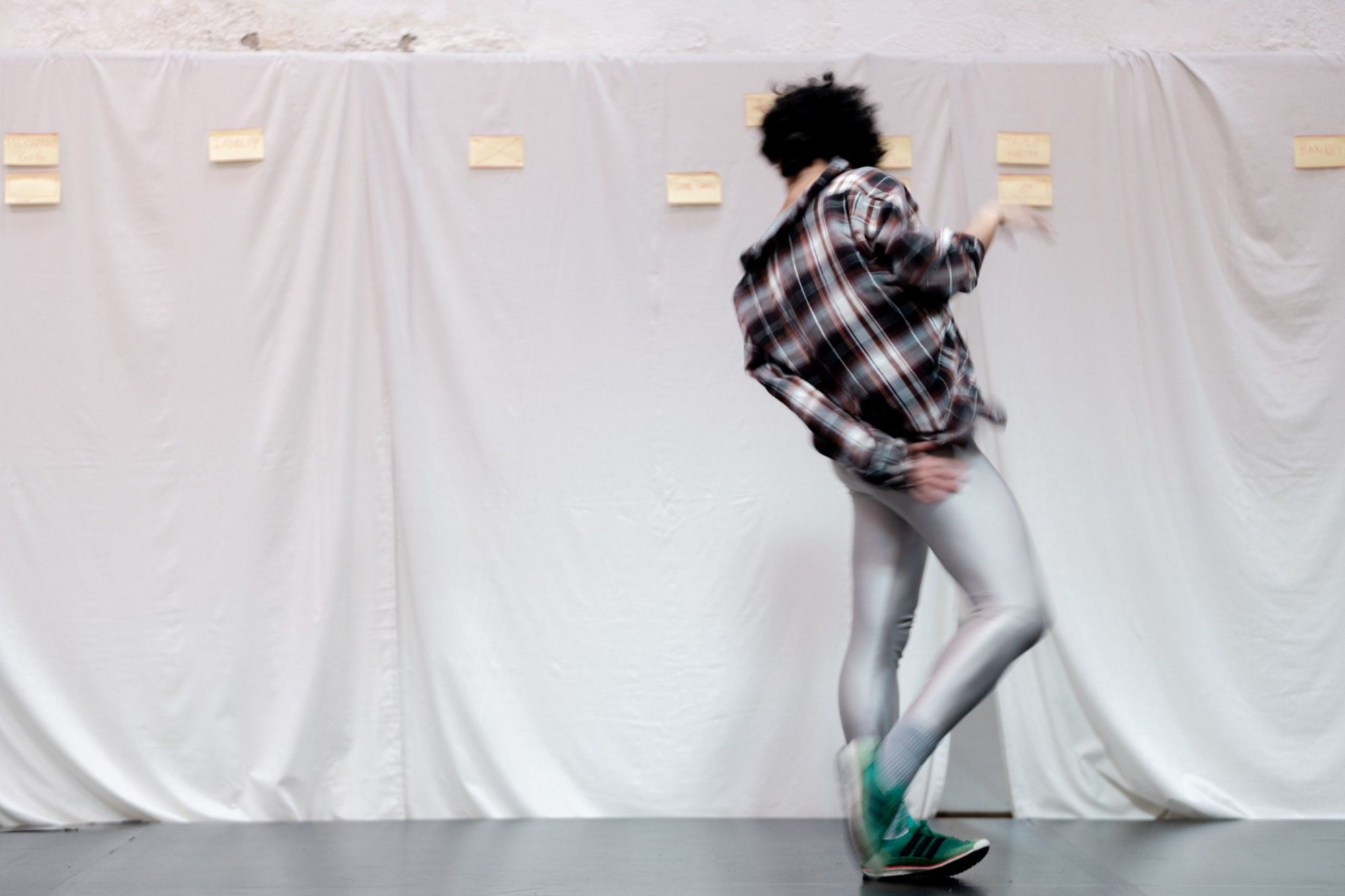 Eszter Salamon is an artist, choreographer, and performer. She lives and works between Berlin and Paris. In January 2020, she started a Ph.D. research fellowship at the National Academy of the Arts, KHiO, in Oslo. She is the laureate of the Evens Art Prize 2019. Salamon uses choreography as an activating and organising agency between various media such as image, sound, music, text, voice, bodily movement, and actions. Her works evolve through various formats and aesthetics, methodologies and poetics, and put to work a wide spectrum of expressions. Since 2001 she has created solos and larger scale works that have been presented in performing arts venues and museums internationally.
Vânia Doutel Vaz (Setúbal, 1985) has had dance as the common thread in her life for 30 years. Dance took her from Portugal to the Netherlands and then to the USA to live and further develop her craft. Vânia identifies as a performer in everything she does. In both her personal and professional life, she wonders about what defines her identity in a more general sense. She can also imagine becoming a carpenter.
Vânia Doutel Vaz
Vânia Doutel Vaz is a Portuguese-born Angolan dancer and choreographer. Vaz studied dance at the Royal Dance Academy, Escola de Dança do Conservatório Nacional, and Forum Dança. She was a member of Companhia Portuguesa de Bailado Contemporâneo, Nederlands Dans Theater, Cedar Lake Contemporary Ballet (CLCB), and PUNCHDRUNK. As a freelance artist, Vaz has collaborated with: Trajal Harrell, in Maggie the Cat at the Manchester International Festival, Medea at the Onassis Foundation, Séance de Travail at Schauspielhaus Bochum (2019), and Friend of a Friend, a...