Giorgia Ohanesian Nardin
gisher | Գիշեր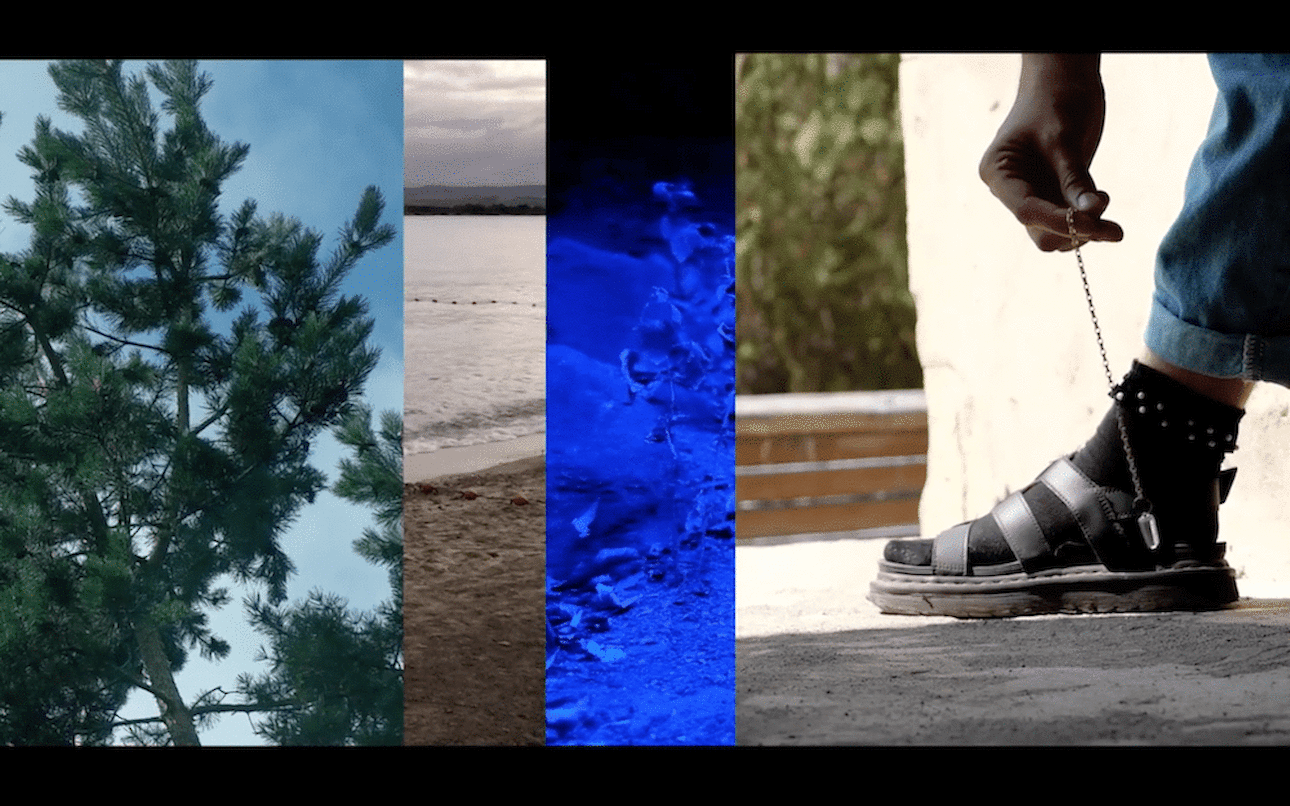 21.11 — 23.11 2021
portuguese premiere
Teatro São Luiz - Sala Mário Viegas
In English, Armenian, and Italian, with English and Portuguese surtitles
What's the word in Armenian for missing something you've never known?

The way in which some histories and identities are narrated, especially the ones of racialised, colonised, and oppressed people, is often rooted in systems that uphold hostility and pain. By inviting words that move away from these dominant narratives, Giorgia Ohanesian Nardin offers possibilities of looking at and articulating their experience of their body and their Armenianness through the fullness, the magic, and the frictions with which these things exist in relation to the world.

The Armenian word Գիշեր means 'night'. Here, it is an invitation to gather in the darkness of a November evening and witness a place called Armenia. With a film that multiplies and decomposes the action of looking, and with words that are written, spoken, translated, and read out loud, Giorgia Ohanesian Nardin holds space for their own – and other's – experiences.

Impostor Syndrome is ancestral heritage is intergenerational trauma.

Yesterday I had so much fire that I had to lie on the grass facing down with my palms on the ground. I wanted to stop feeling my body burning so much.

Have I become my coping mechanisms?

I self sabotage by having a lot of opinions on the love I receive.

I am so tired.
I am so tired.

(I don't know who I am without my tiredness.)

I wish I could write before my own criticism before this internalized hegemonic sense of worth.

Before the feeling that I haven't thought of everything, haven't considered all the possible potentially catastrophic things and wordings that could destroy everything.

Me.

Because it's so confusing. Yes. I was born on a Monday.

Giorgia Ohanesian Nardin
Credits
Writing Giorgia Ohanesian Nardin Filming F. De Isabella, Giorgia Ohanesian Nardin Sound and video composition F. De Isabella Video dramaturgy F. De Isabella, Giorgia Ohanesian Nardin Light environment Giulia Pastore Questions Kamee Abrahamian, Ilenia Caleo, Taguhi Torosyan Translation Giorgia Ohanesian Nardin, Taguhi Torosyan, Matilde Vigna, Marta Prino PeresNotes on translation Clark Pignedoli Voices Kamee Abrahamian, Chiara Bersani, F. De Isabella, Simone Derai, Maddalena Fragnito, Jamila Johnson-Small, Ndack Mbaye, Giorgia Ohanesian Nardin, Raffaele Tori, Taguhi Torosyan Publication design Flo Low Subtitles Marta Prino Peres Production Giulia Messia The video includes images of Ghost Theatre by Vahram Galstyan and Repentance.Variation on themes by Pinturicchio and Raphael (dedicated to Vasily Katanyan) by Sergei Paradjanov Thanks Studio Azzurro, Luca Chiaudano, Yuri D., Valentina Stucchi Produced by Associazione Culturale VAN, Ministero per i Beni e le Attività Culturali, Regione Emilia-Romagna, Centrale Fies Art Work Space Coproduced by Be My Guest - Network for Emerging Practices Supported by AtelierSì Bologna, ICA Yerevan, Movin'Up – sostegno alla mobilità degli artisti italiani nel mondo, Spazio Fattoria Milano, DiD Studio Milano
About the artist
Giorgia Ohanesian Nardin is an artist, independent researcher and queer agitator of Armenian descent. Trained in dance, their work exists in the shape of movement/video/text/choreography/sound/gatherings and deals with narratives of hostility, rest, friction, sensuality, and healing.
Brochure - Alkantara Festival 2021 at São Luiz Teatro Municipal