New skills
Workshops for professional dancers
Teatro São Luiz - Sala Bernardo Sassetti
Registration is now closed

The Ageless Dance programme includes three days of workshops for dancers ages 40 and over. This is a space for proximity, exchanging experiences and artistic trajectories, and creating relationships for the future.

Each day is proposed by a different artist that is part of the festival programme -- Francisco Camacho, Nacera Belaza, and Ali Chahrour. Their different practices are offered to the workshop participants as an opportunity for them to activate and renew their own artistic practices.

Registration is now closed.
Bios

Ali Chahrour (Beirut, 1989) is a dancer and choreographer. He studied theatre and dance in Lebanon and at various schools in Europe. His work explores the deep relationships between the body and movement, tradition and modernity, inspired by the political, social, and religious context of Beirut, where he lives and works.

Francisco Camacho is a choreographer and dancer. He is a founding member and current artistic diretor of the production house EIRA. He studied dance and theatre at Companhia Nacional de Bailado, Ballet Gulbenkian, Merce Cunningham Studio, Movement Research, Susan Klein School, and at the Lee Strasberg Theatre Institute. He is part of the Portuguese New Dance movement that began in the late 1980s, and several of his solo works are important references in Portuguese Dance. His work has been presented in Europe, America, Africa, and Asia. He is the recipient of several honours and awards, including the Bordalo Prize (awarded by the Portuguese press association) and the ACARTE/Maria Madalena de Azeredo Perdigão Prize (awarded by the Gulbenkian Foundation). He has performed in work by Creach/Koester, Alain Platel, Carlota Lagido, Miguel Moreira, and Filipa Francisco, and has collaborated on several occasions with Meg Stuart. He has co-authored dance performances with Mónica Lapa, Vera Mantero, Carlota Lagido, Vera Mota, and Sílvia Real, and co-created other works with Fernanda Lapa and Miguel Abreu. He created choreographic work for a piece by visual artist Pedro Cabrita Reis at Bonn Museum and for a Francis Bacon exhibition at the Serralves Museum, as well as for non-conventional spaces. He teaches regularly in Portugal and abroad.

Nacera Belaza, was born in Algeria, but has been living in France since the age of five. After her studies in modern literature at the Université de Reims, she created her own dance company in 1989. In 2008, she was honoured with the Prix de la révélation chorégraphique de l'année du Syndicat de la critique for her work Le Cri. She was appointed Chevalier de l'ordre des Arts et des Lettres by the French Ministry of Culture in January 2015, and in 2017 she received the choreographer award from the Société des Auteurs et Compositeurs Dramatiques. Compagnie Nacera Belaza is regularly invited to major venues and festivals. Belaza founded an artistic cooperative in Algeria and has been in charge of the program at the contemporary dance festival "Le Temps dansé." The company has the status of CERNI (Compagnie et Ensemble à Rayonnement National et International) since 2017.
Related articles:
27.11 - 28.11.2021
Ageless Dance
Performances
Talks
Francisco Camacho
VELHⒶS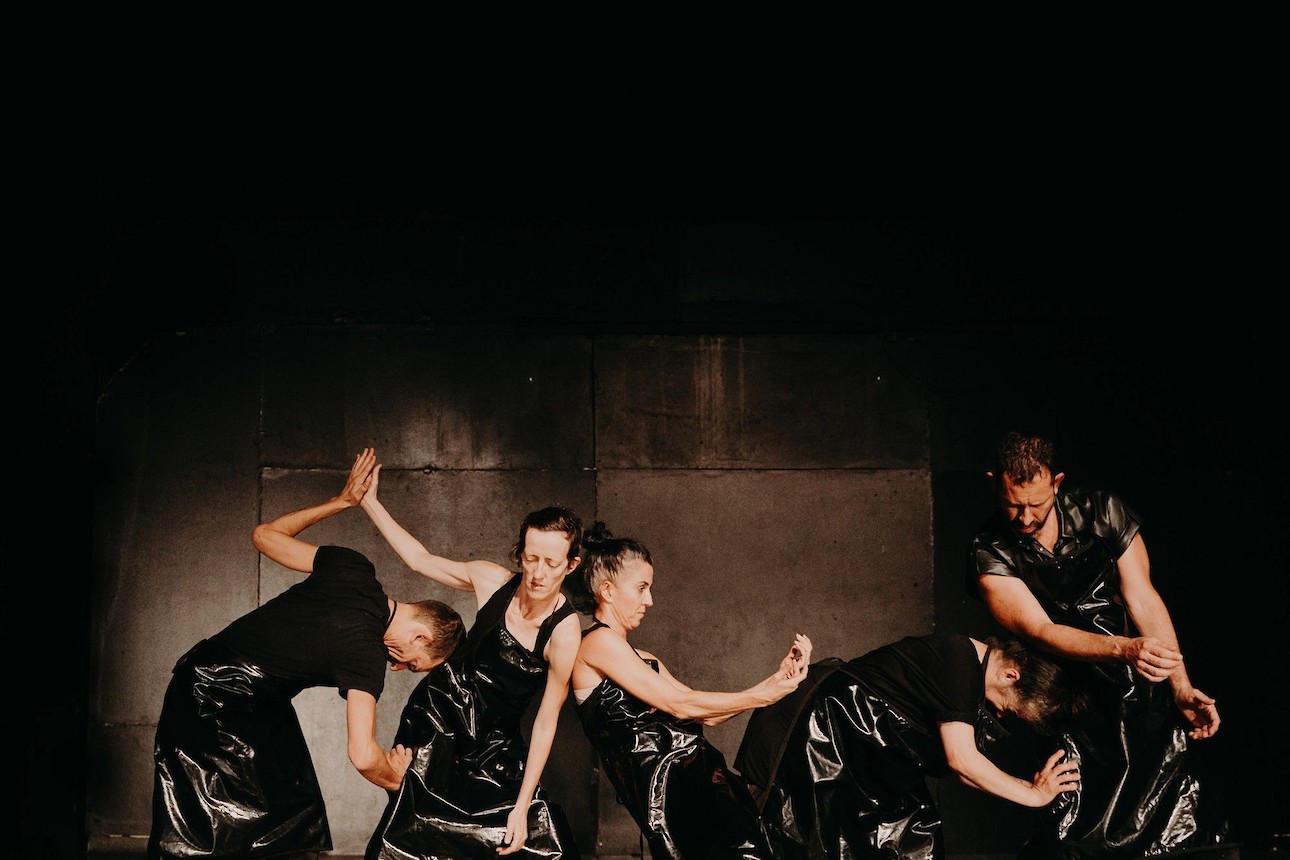 SAT 27.11.2021 4:00 PM
SUN 28.11.2021 4:00 PM
Ageless Dance
Performances
Talks
---
---