Becoming Aware of Other Bodies
Simposium
Teatro São Luiz - Sala Mário Viegas
Free entry - limited to the venue's capacity
In English, with simultaneous translation into Portuguese
Part of the Ageless Dance programme, this panel brings together academics and artists who research aging bodies and their visibility in dance and in society at large. Participants include Ana Macara, Emma Lewis, Kaite O'Reilly, Nanako Nakajima, Ramsay Burt, and Susanne Foellmer.
About the panelists
Ana Macara, Master and PhD in the area of Dance, is retired as Associate Professor, Department of Dance, Faculty of Human Motricity, University of Lisbon where she worked from 1983 to 2016, teaching Dance Technique, Composition and Choreographic Production among other disciplines of undergraduate, master and doctoral. Coordinator of the Dance Department from 2002 to 2009 and of the Master in Performing Arts at FMH-UTL from 2008-2014. Currently she is a researcher at the Institute of Musicology - Music and Dance (INET-MD) and at the Center for Studies in Performing Arts of FMH - University of Lisbon. She has edited several books, such as "Corpos (Im)Perfeitos: Reflexões para o entendimento da diversidade do performer contemporâneo" or "Pulses and impulses for dance in the community". In 2010 she organized the International Seminar "Dancing through Maturity" at FMH. She has published several articles on dance, choreography and art education, including "Dance practice: There's no age for playing with art, chance and communication" and "Elderly who dance". In 2005, celebrating her 50th birthday, she created and performed the solo "Half-Siècle", presented in Portugal, Brazil, Finland and Turkey. Between 2009/11 she participated as a creator/interpreter in the project "No Princípio" led by Soraia Silva and supported by the Instituto das Artes/CEN/UnB, and CESC de Brasília. For the Almada Dance Company she created "Sol Memória, Corpos de Luz", "Dependências", "Pulos na rua com os pés na Lua", "Asas e Carapças, Hastes e Barbatanas" and "Elevado a 4", among other pieces. Co-Artistic Director of Quinzena de Dança de Almada - Festival Internacional de Dança since 1992 and consultant of the Companhia de Dança de Almada since 1990. In 2004 she received the Lawther Award of the UNCG (USA), for her career as a professional dancer.

Emma Lewis was trained at the Royal Ballet School, and her career began in classical ballet working in Spain and Italy. Rediscovering contemporary dance at the age of 23 she trained at London Contemporary Dance School before being engaged in Cullberg Ballet, Sweden. After the birth of her second daughter Emma moved to France and thought to hang up her dancing shoes but it was not to be. She has continued to work and collaborate with choreographers in France and Sweden whilst becoming certified as a teacher in the classical and contemporary dance techniques and the Pilates method. She has the privilege of working since many years with a vast variety of people ranging from professional dancers to Parkinson sufferers enriching her knowledge and their lives through the magic of music and movement. Emma is a member of the DANCE ON Ensemble.

Kaite O'Reilly is a multi-award winning poet, playwright and dramaturg, who writes for radio, screen and live performance. Prizes include the Peggy Ramsay Award, Manchester Theatre Award, Theatre-Wales Award and the Ted Hughes Award for new works in Poetry for Persians (National Theatre Wales). She was honoured in 2017/18 by the international Eliot Hayes Award for Outstanding Achievement in Dramaturgy for her work between Deaf and hearing cultures. Between 2003-06 she was Arts and Humanities Research Council Creative Fellow exploring 'Alternative Dramaturgies informed by a Deaf and disability Perspective at Exeter University, further developed when Fellow of International Research Centre 'Interweaving Performance Cultures', Freie Universitat, Berlin (2011-18). She has received a Hawthornden Fellowship, four Unlimited commissions and two Creative Wales Major Awards from Arts Council Wales, the latter leading to The Beauty Parade, a performance at Wales Millennium Centre in March 2020 featuring spoken, sung, projected and visual languages, co-directed with long term collaborator Phillip Zarrilli. She is known for her pioneering work in disability culture and the aesthetics of access. The 'd' Monologues and Atypical Plays for Atypical Actors is published by Oberon/Bloomsbury. Her first feature film with Mad as Birds Production Company will premiere in 2022. www.kaiteoreilly.com

Dr. Nanako Nakajima(中島那奈子)is a scholar and dance dramaturg in Kyoto, Japan, a traditional Japanese dance master, and a Valeska Gert Visiting Professor 2019/20 at Freie Universität Berlin. Her recent dramaturgy includes Dance Archive Box Berlin (Akademie der Künste Berlin, 2020), Wang Mengfan's work with retired ballet dancers in China, 2019. Nanako received the 2017 Special Commendation of the Elliott Hayes Award for Outstanding Achievement in Dramaturgy from the Literary Manager and Dramaturgs of the Americas. In 2020, she launched her lab "Dance Dramaturgy of Aging" at the Kyoto Art Theater Shunju-za. Publications: Dance Dramaturgy, The Aging Body in Dance; http://www.dancedramaturgy.org

Ramsay Burt is Professor Emeritus at De Montfort University. His publications include The Male Dancer (1995, revised 2007 & 2022), Alien Bodies (1997), Judson Dance Theater (2006), Writing Dancing Together (2009) with Valerie Briginshaw Ungoverning Dance (2016) British dance: Black routes (2016) with Christy Adair, and Dance, Modernism, and Modernity with Michael Huxley (2019). He was founder editor of Discourses in Dance with Susan Foster. In 1999 he was Visiting Professor at the Department of Performance Studies, New York University. In 2010 he was Professeur Invité at l'Université de Nice Sophia-Antipolis, and he has been a visiting teacher at PARTS in Brussels.

Susanne Foellmer is Professor in Dance Studies at Coventry University, Centre for Dance Research (C-DaRE), UK. Her research areas embrace aesthetic theory and corporeality in contemporary dance, performance, and in the Weimar Era, relationships between dance and 'other' media as well as temporality, historicity, and politicality of performance. Recent publications include: S. Foellmer: Performing Arts in Transition. Moving Between Media (ed., with M. K. Schmidt and C. Schmitz), Routledge 2019; S. Foellmer: "Bodies' Borderlands: Right in the Middle. Dis/abilities on Stage." In: G. Brandstetter and N. Nakajima (eds.), The Aging Body in Dance. A Cross-Cultural Perspective. Routledge, 2017, pp. 90-103; and forthcoming: S. Foellmer: On Remnants and Vestiges. Negotiating Persistence and Ephemerality in the Performing Arts. Routledge 2022. She also has been working as a dramaturge and artistic consultant for Helena Botto, Isabelle Schad, Meg Stuart, and Jeremy Wade among others.
Related articles:
19.11 - 21.11.2021
Ageless Dance
New skills
Workshops for professional dancers
FRI 19.11.2021 10:00 AM
SAT 20.11.2021 10:00 AM
SUN 21.11.2021 10:00 AM
---
27.11 - 28.11.2021
Ageless Dance
Performances
Talks
Francisco Camacho
VELHⒶS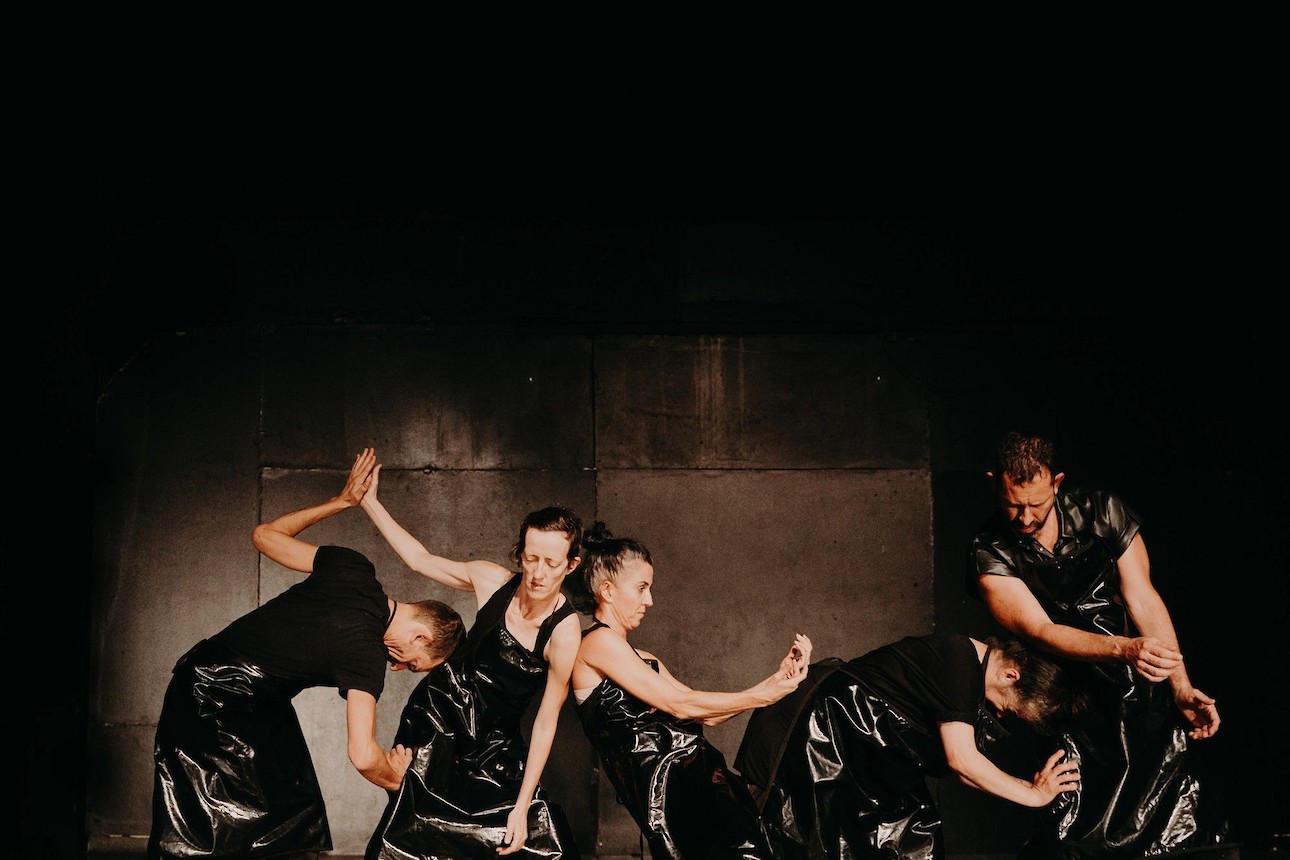 SAT 27.11.2021 4:00 PM
SUN 28.11.2021 4:00 PM
Ageless Dance
Performances
Talks
---
Ageless Dance
Performances
Talks
Research
Ageless Dance
Ageless Dance
Performances
Talks
Research
---