Filiz Sızanlı & Mustafa Kaplan / Sofia Dias & Vítor Roriz
NEVER ODD OR EVEͶ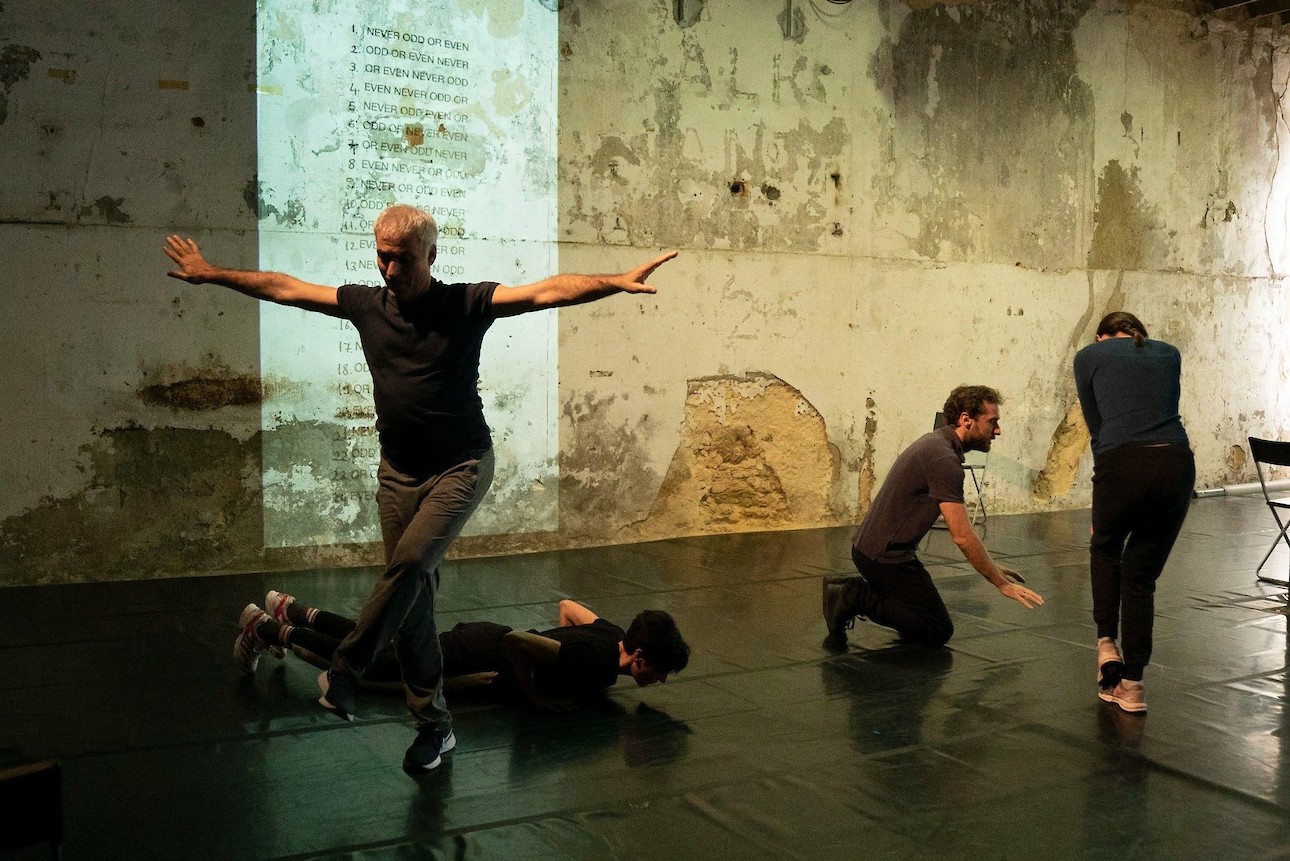 Teatro São Luiz - Stage Sala Luis Miguel Cintra
in English and Turkish, with English and Portuguese subtitles
Two duos explore the concepts of duplicity, paired work, similarity and difference, and negotiations between the individual and the collective.
NEVER ODD OR EVEͶ brings to the stage the results of a collaboration between two duos: Filiz Sızanlı & Mustafa Kaplan (Turkey) and Sofia Dias & Vítor Roriz (Portugal). Within each partnership the performers have more than a decade of experience working with each other, and for this project the two duos draw on their shared fascination for precision, minimalism and abstraction.

In NEVER ODD OR EVEͶ, the four explore ideas of duplicity and mirrored relations through wordplay, voice, movement and gesture. Here we find both similarities and differences between each pair and each body, as we consider ideas of continuity and rupture and take a look at the artistic, social and political implications contained in this confrontation, in these dualities.
Credits
Co-direction and performance Filiz Sızanlı and Mustafa Kaplan, Sofia Dias and Vítor Roriz Light design and technical direction Cárin Geada Set design and costumes Angela Rocha Sound Sofia Dias Administration and distribution Vítor Alves Brotas Production Agência 25 Co-production Théâtre de la Ville, São Luiz Teatro Municipal, Alkantara Festival, La Briqueterie, Teatro Viriato, CCN Nantes, Teatro Municipal do Porto / Festival DDD Support Fundação Calouste Gulbenkian
NEVER ODD OR EVEͶ - playbill