Flora Détraz
HURLULA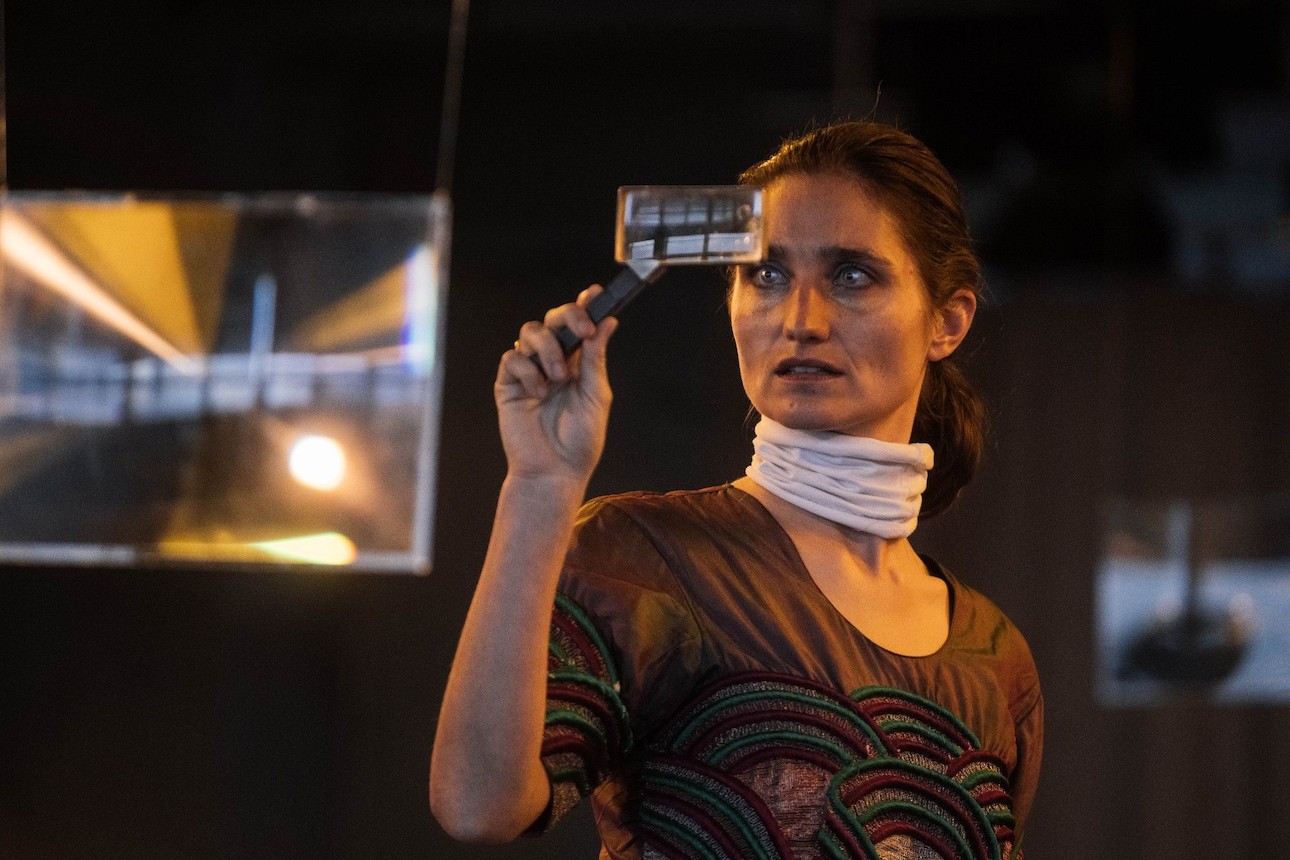 Flora Détraz opens the doors to her studio, at Casa da Dança, in Almada, to share with us the current stage of the creation process of Hurlula, her new project which will premiere in 2023. A choreographic concert crossed by screams, oracles and ancestries.
"Haunted by the screams, the body is in the grip of states of transfiguration, between intensity, animality and emotional intimacy. Shades of scream come together, offering an abundant soundscape and a chaotic body landscape. In order to compose the dance, I use some ancestral figures such as Pythia, Sybil and Gorgon-Medusa, connecting with ideas of oracles and access to invisible dimensions. Beyond mythology, my inspirations cross through a bunch of transdisciplinary sources: expressionist paintings of Edward Munch, Marlene Dumas and Francis Bacon, expressionist dance of Valeska Gert and Mary Wigman, surrealist cinema and photographs of Maya Deren, Germaine Dulac, Claude Cahun, Jean Cocteau, Jean Painlevé and Luis Bunuel, for examples.

Combining the French verb « hurler », paroxysmal expression of the scream and « hululer » referring more specifically to the screams of night animals, HURLULA offers an emotional peregrination in depths of a human body. The piece will be intimist, ecstatic and lunar. It will be a liberating momentum from the shackles of beauty and feminine decorum."

Flora Détraz

HURLULA is a project based on screaming and composed in two parts : a trio performance, in a form of a choreographic concert and a movie of an oracle under hallucinatoire prophecies. It will be a protean object making links between dance, music and cinema.
Credits
Performance
Concept Flora Détraz Performance Flora Détraz Light Design Arthur Gueydan Sound Design Claire Mahieux Set & Costumes Design Nadia Lauro External ear Yaw Tembe

Film
Direction Flora Détraz Images Vincent Bosc Sound Claire Mahieux Assistant Justine Bougero

Co-productions : Forecast / Berlin - De, Maison de la danse / Lyon - Fr, La Biennale de Lyon / Lyon - Fr, Charleroi Danse - Centre chorégraphique de Wallonie-Bruxelles / Be, Pact-Zollverein / Essen - De, Réseau REM, A-CDCN (Les Hivernales – CDCN d'Avignon, La Manufacture – CDCN Nouvelle- Aquitaine Bordeaux · La Rochelle, L'échangeur – CDCN Hauts-de-France, Le Dancing CDCN Dijon Bourgogne-Franche-Comté, Chorège I CDCN Falaise Normandie, Le Pacifique – CDCN Grenoble – Auvergne – Rhône-Alpes, Touka Danses – CDCN Guyane, Atelier de Paris / CDCN, Le Gymnase CDCN Roubaix – Hauts-de-France, POLE-SUD CDCN / Strasbourg, La Place de la Danse – CDCN Toulouse / Occitanie, La Maison CDCN Uzès Gard Occitanie, La Briqueterie CDCN du Val-de-Marne) (FR); Centre Chorégraphique National de Caen Normandie (accueil-studio - direction Alban Richard) / Caen - Fr, Teatro Viriato / Viseu - Pt, LUX / Valence -Fr, en cours

Support La Villa Albertine - Résidence à New-York, Ecran Vivant - Onda, Montpellier Danse / Montpellier - Fr, Ma scène nationale / Montbéliard - Fr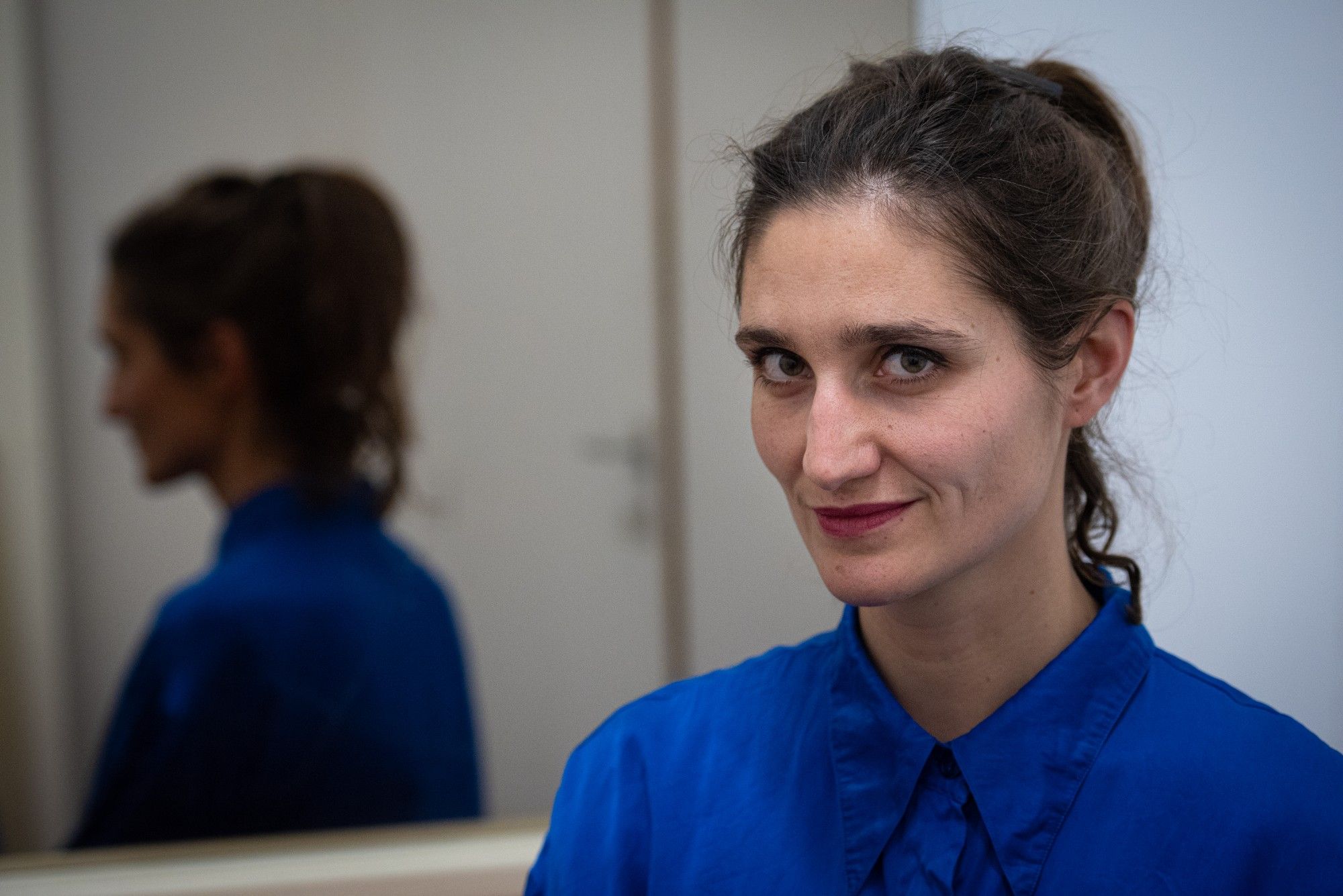 Flora Détraz
Flora Détraz is a choreographer and performer, with a ballet background and literature studies. She did her training at Centre Chorégraphique National Lyon, under Maguy Marin, and then completed the choreographic studies at Pepcc, Forum Dança, in Lisbon. She had the opportunity to meet artists such as Marlene Monteiro Freitas, Vera Mantero, Lia Rodrigues, Meredith Monk, Loïc Touzé, Meg Stuart, Jonathan Burrows, among others, who influenced her own work. She started making her own pieces in 2013, questioning the relationship between voice and movements :...