Natural Contract Lab
Intertidal Walk - River Agora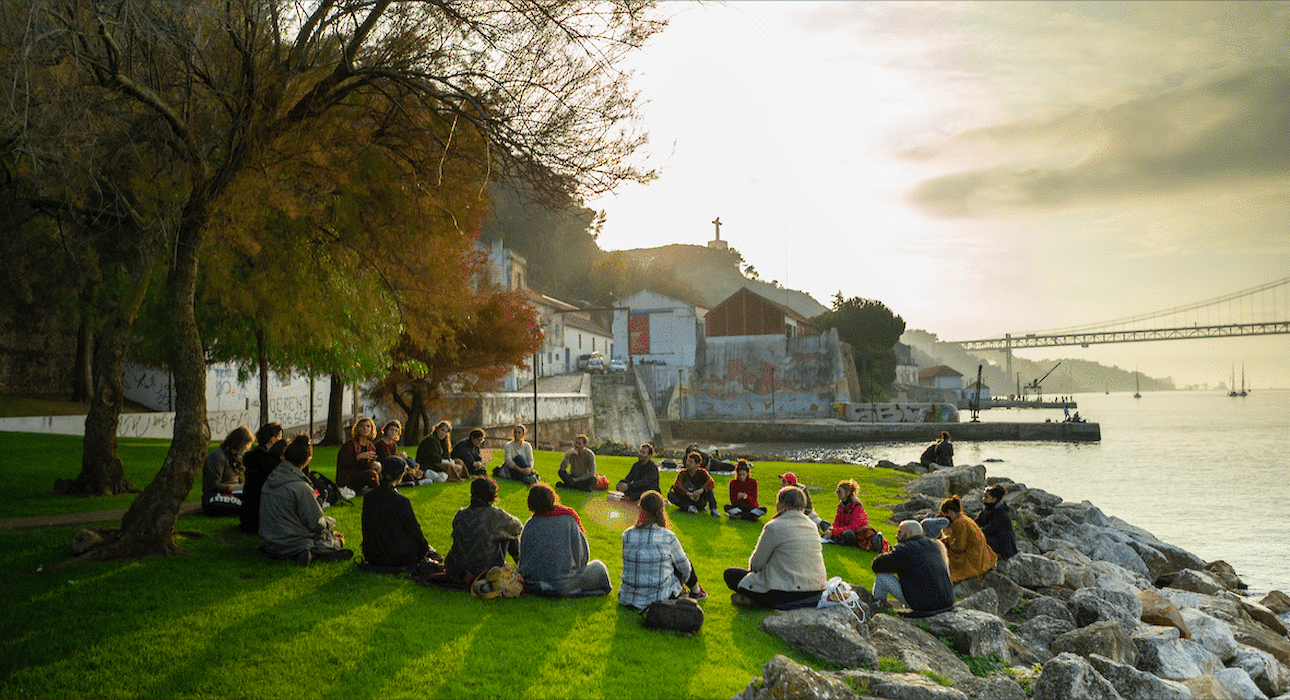 Miradouro Amália Rodrigues, Alcochete
A temporary River Agora. A gathering to rethink collectively the role of Tejo River Guardians, while seeking gestures of care and reciprocal stewardship that connect with memories of water, place, and ancestry.
River Agora is developed in collaboration with local initiatives and activists engaged in the protection of the river, and aims to reconnect, restore and re-imagine forms of justice for Tagus River. This agora involves participation, through communal gesturing, contemplation, and conversation, that potentially activate new forms of collective river justice.

This River Agora is part of Intertidal Walk - Immersive River Walk, a two-day walk along the river. Participants of the Agora are welcomed to continue the walk with us towards the Nature Reserve. We suggest bringing lunch, comfortable shoes and clothing.

This gathering counts with the presence of Paulo Constantino (ProTejo), Anne Fauquet/Sealand (ATERRA), José Alves, Maja Escher, among others.
NATURAL CONTRACT LAB
NCL was founded in 2020 by the artist Maria Lucia Cruz Correia in collaboration with a multidisciplinary group, including Marine Calmet (rights of nature), Brunilda Pali (restorative justice), Lode Vranken (design/philosophy), Vinny Jones (sensory scenography), Evanne Nowak (ecological grief). With the confluence of the Tejo River Margarida Mendes (research/sonic guidance) joined the collective in 2021. Together we develop a body of care, researching forms of environmental justice through practices of reciprocal care, such as walking-with the river, performative rituals, ecocide hearings, restorative justice and ecological grief circles, somatic and audio scores and other actions that move along with the riverine flow and its communities.

Intertidal Walk for Alkantara Festival 2022 is activated by Maria Lucia Cruz Correia, Vinny Jones and Margarida Mendes.
Credits
Natural Contract Lab is co-produced by Kunstencentrum Vooruit (BE), NTGent (BE), Workspacebrussels (BE), Dream City (TN), and C-takt (BE) / Supported by Flemish Authorities and BE PART (EU) / Produced by wpZimmer (BE) / Research supported by the Institute of Criminology (BE), Wild Legal (FR), Human Rights Consortium UGent (BE), and European Forum for Restorative Justice (EFRJ).

Intertidal Walk for Alkantara Festival 2022 is activated by Maria Lucia Cruz Correia, Vinny Jones and Margarida Mendes. Intertidal Walk is commissioned by Alkantara with the support of Calouste Gulbenkian Foundation and Alcochete Municipality.

Tagus River research was supported by Terra Batida and Garantir Cultura in 2021. Rhone River supported by Least (CH). Sebkha Sijoumi supported by Dream City (TN).
Related articles:
12.11 - 13.11.2022
Performances
Natural Contract Lab
Intertidal Walk - Immersive River Walk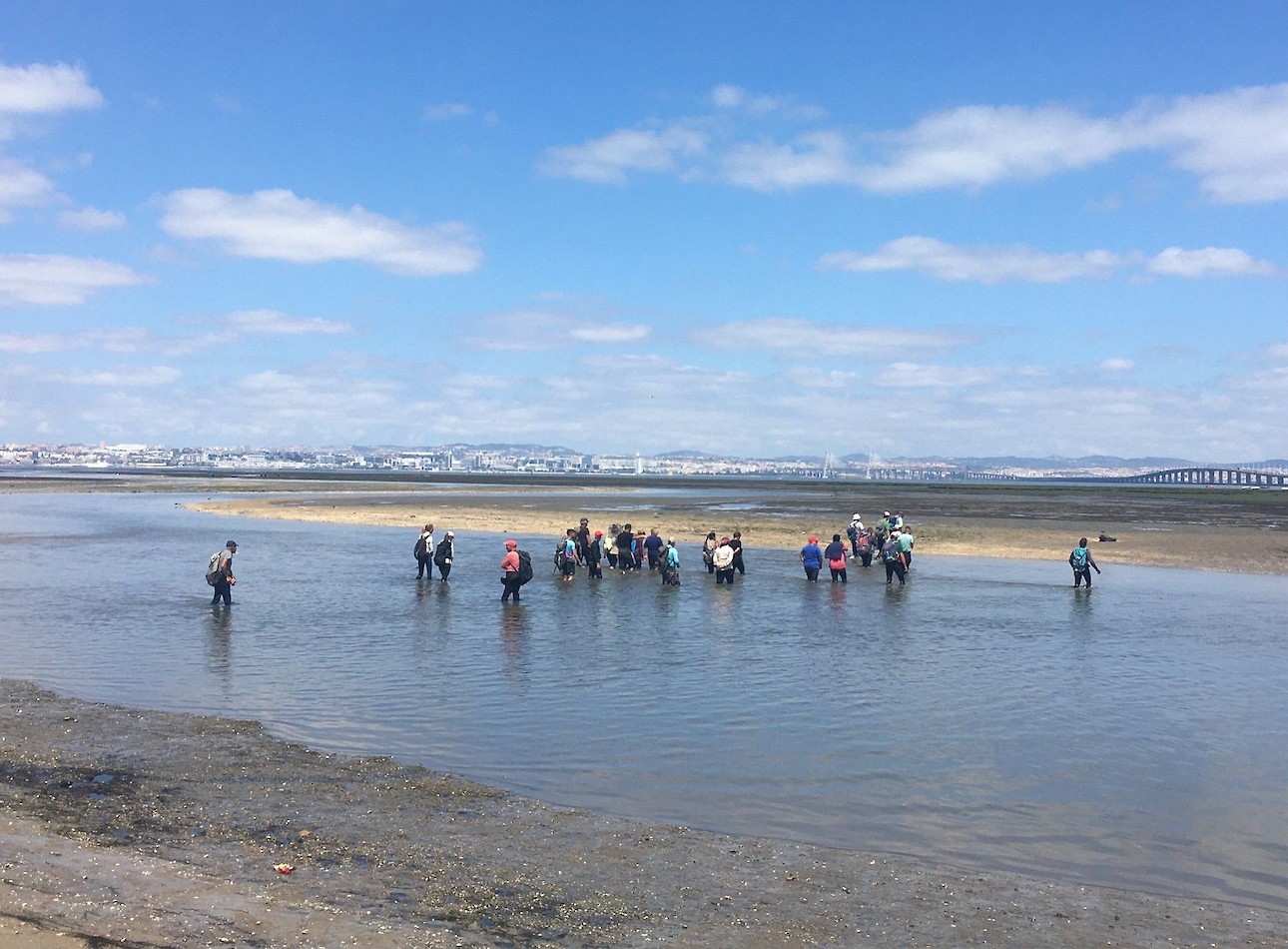 ---