KILOMBO - Curated by Aurora Negra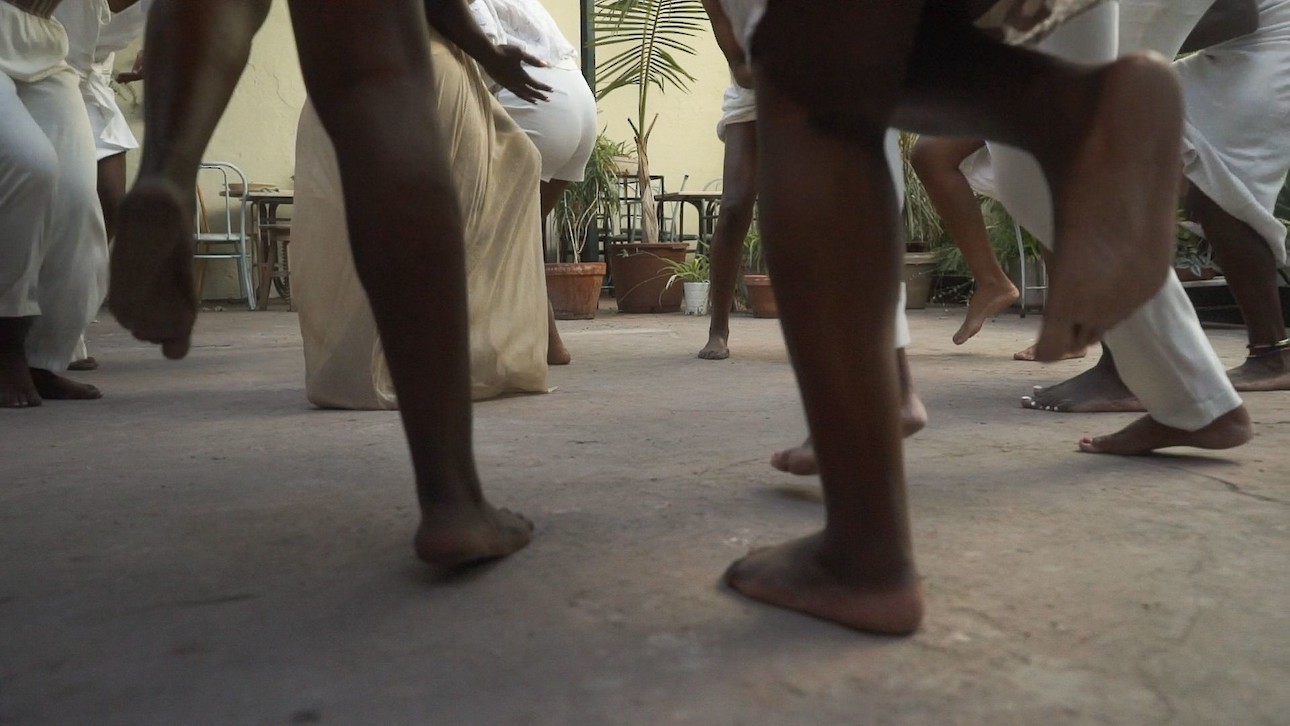 06.08 — 08.08 2021
Open Studio
Public Events
Eventos gratuitos.
Entradas por sessão limitadas à lotação do espaço.
Os bilhetes para cada sessão podem ser reservados através do email ionara@alkantara.pt com indicação de número de lugares e sessão pretendida.
É obrigatório o uso de máscara.
Kilombo is a place of gathering and resistance, where a community is nourished and cared for. It is a place of strength and liberation.
Cleo Diária, Nádia Yracema, and Isabél Zuaa have assembled a group of the artists they admire and consider particularly relevant in cultural scene. Together, they offer a three day programme of celebration and resilience at Espaço Alkantara.
PROGRAMA
Exposições de Filipa Bossuet e Preta.Preta durante os dias de evento.
06 DE AGOSTO
Sessão 1 | 16H
WELKET BUNGUÉ
Trilogia Carbono
Vídeo
JÚLIO BRECHÓ
Memórias da Pequena África
Conferência-concerto
Sessão 2 | 18H30
JAJA ROLIM
Kebra 3000
Performance
Sessão 3 | 19H15
LOLO ARZIKI
Vídeo seguido de conversa com o público
Sessão 4 | 20H30
DIDI
A arte do desbunde
Performance
07 DE AGOSTO
Presença da lojas Bazofo e Atelier Kahumbi
Oficina | 11H
MELISSA RODRIGUES E DORI NIGRO
CORONAS IN THE SKY, Our Manifesto!
Oficina-Conversa (mediante inscrição)
Sessão 1 | 16H
GIO LOURENÇO E INÊS OLIVEIRA
Black Bird
Video
AL VARO
The Rider com Olivia Waligora | Welcome to my hell com Kai Liao Jou
Vídeo
DAVID AMADO
Velveteen
Video
Sessão 2 | 18H
CARLOS KANGOMA
LUCY
Concerto
Sessão 3 | 19H30
VENGA VENGA
CROMA
Performance
08 DE AGOSTO
Sessão 1 | 16H
BRUNO HUCA
Auroro Negro
Performance
Sessão 2 | 17H30
ROXANA
Investigação em Curso
Performance
Sessão 3 | 19H
VÂNIA DOUTEL VAZ
ad aeternum (vídeo-performance) & KaraoKoncerto (ao vivo)
Sessão 4 | 20H30
CIGARRA
Performance