Palestinian Popular Resistance
Conversation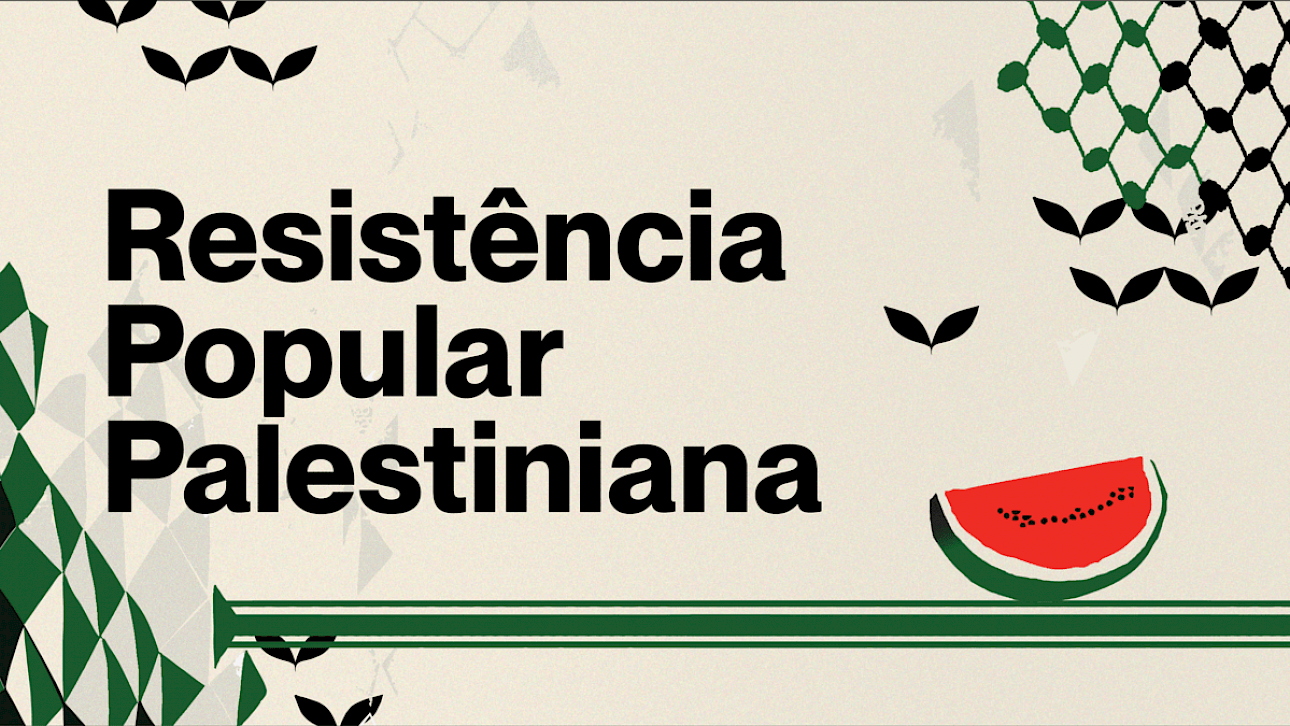 A roundtable conversation on the Palestinian popular resistance. Mary-lian, Munther, and Shahd share the different ways of being Palestinian: from the territories occupied in 1948, the West Bank, and the diaspora.
23rd September, Espaço Alkantara (Lisbon), at 5pm.

Mary-lian Djadjanidze is a Palestinian with Georgian/Russian roots, born and raised in Nazareth in the 1948 territories of Palestine. Brought up in a politically active family, she has been involved in the Palestinian resistance and various political activities since childhood. Today, she is an activist, musician, and doctor.

Munther Amira is an educator of the Revolution. A Palestinian social worker and activist, he is one of the main organisers of the popular resistance against the Israeli occupation in Bethlehem and one of the most recognised activists in the West Bank. Born in Deir Aban, he lives in the Aida refugee camp.

Shahd Wadi is a Palestinian from Al-Muzayri'a (a village that was destroyed in 1948), among other possibilities. She strives to embrace her freedom by journeying through the realms of research, writing, translation, curation, performance, and artistic consultancy. She is the author of "Bodies in a Bundle: Artistic-Life-Stories of Palestinian Women in Exile" (2017).