Thursday: Abracadabra
Cláudia Dias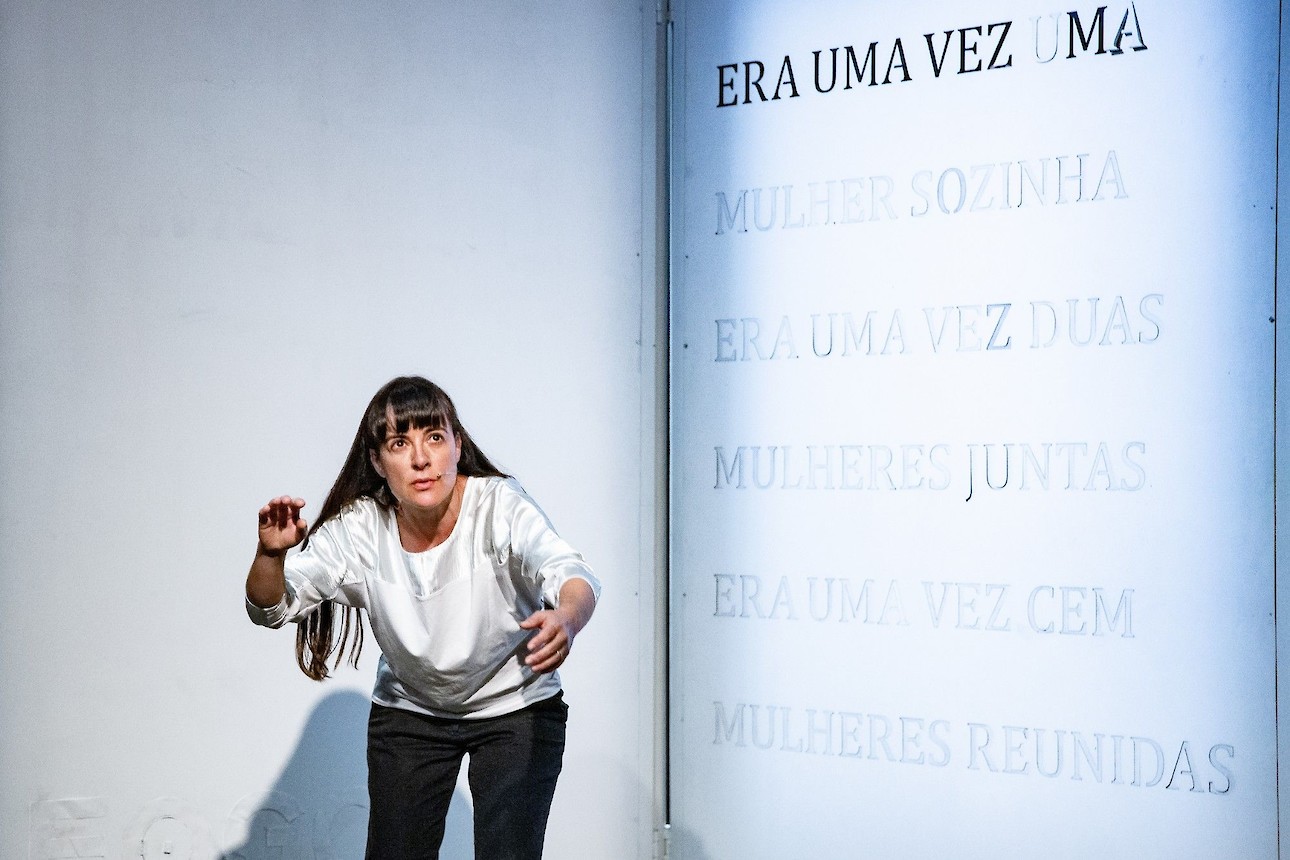 11.03 2021
Seven Years Seven Pieces
In Thursday: Abracadabra, Cláudia Dias and Idoia Zabaleta find new uses for worn words. Starting from scratch, they come to an agreement with everyone in the room about the minimum meaning of each word. Peace, bread, work, education — what does it all mean, exactly? By demonstrating the real relationship between things and words and seeking out the hidden names of injustice, inequality and oppression, they look for the magic word that will move bodies, and worlds.
Thursday: Abracadabra is the fourth instalment in the Seven Years Seven Pieces series, a seven-part performance project addressing the concept of an absent or precarious future developed by Portuguese choreographer Cláudia Dias.
Artistic director Cláudia Dias Guest artist Idoia Zabaleta Performers Cláudia Dias and Idoia Zabaleta Artistic Assistant Karas Set, Light Design and Technical Director Nuno Borda de Água Music "Fuego" by Bomba Estéreo, "Banho" by Elza Soares, "De dentro do Ap" by Bia Ferreira, "Canción Total" by Hector Arnau Arnau Video Bruno Canas Photos Alípio Padilha Outside Eye Jorge Louraço Figueira Produced by Alkantara Coproduced by Teatro Municipal do Porto, Teatro Municipal São Luiz, Azala Artistic residencies Azala, L'animal a l'esquena, O Espaço do Tempo Thanks Mursego, María Arnal, Marcel Bagés, Hélder Azinheirinha Azala and Moare Danza are funded by Culture Department of the Basque Government
Cláudia Dias
Cláudia Dias (Lisbon, 1972) is a Portuguese choreographer, performer, and teacher. Education Cláudia Dias began her dance training at Academia Almadense and received a scholarship to continue her training with Companhia de Dança de Lisboa. She completed the training program for Contemporary Dance performers at Fórum Dança and the Professional Course in Management of Cultural Organisations and Projects (Cultideias). She holds a Master's degree in Performing Arts from Universidade Nova de Lisboa. Performance & Creation Credits As a performer, Cláudia...