Vânia Doutel Vaz at the Portuguese Platform for Performing Arts - PT 23
The Elephant in the Room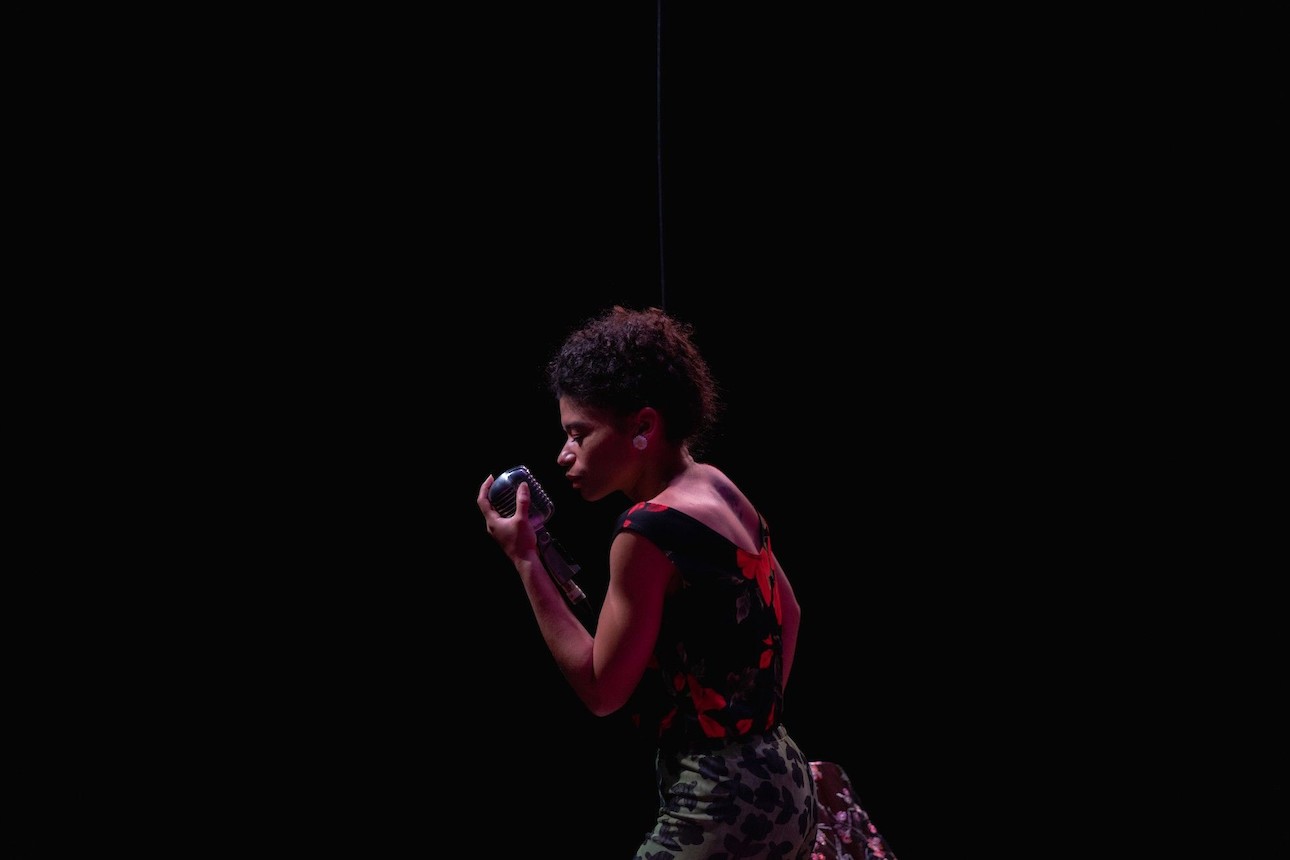 06.06 2023
Touring
Public Events
TBA - Teatro do Bairro Alto
In english, with Portuguese subtitles
Vânia Doutel Vaz's Elephant in the Middle of the Room is part of PT23-Portuguese Platform for the Performing Arts' program, with a unique presentation at Teatro do Bairro Alto, Lisbon.

The saying "there is an elephant in the room" suggests that in the presence of an obvious element it can be ignored. Elephants I bring with me, elephants that the audience brings with them and also those that arise in the relationship between who observe and who is observed. Seeing, feeling, ignoring, swerving and then seeing something else, playing something else, dancing through different matters generate a kind of attention and practice towards alternatives. Questioning and making possible what may be there. Multiplicity in oscillation, possibilities in resilience. Every person or science, every experience or theory will try to define what is here or will arise. Still and because of that, so much will be missing. These are issues that pulse in this piece and with which elephants dwell and dialogue with.
Vânia Doutel Vaz

The show premiered at Alkantara Festival 2022 and is produced by Alkantara.
Credits
Conceived, created and performed by Vânia Doutel Vaz Dramaturgy Josefa Pereira Light Design Leticia Skrycky Technical DirectIon and light operation Ana Carocinho Sound Tiago Cerqueira Costumes Nina Botkay Stage space Leticia Skrycky in collaboration with Nina Botkay Photos Patrícia Black Residency collaborators Adriana João, Artur Pispalhas, Josefa Pereira, Luara Learth, Piny, Nina Botkay Vocal support Isabél Zuaa Produced by Alkantara Coproduced by Teatro do Bairro Alto, Teatro Municipal do Porto / DDD - Festival Dias da Dança, A Oficina / Centro Cultural Vila Flor Residencies Alkantara, Casa da Dança, O Espaço do Tempo, Estúdios Victor Córdon/OPART, La Fabrique Chaillot Thanks Rui Horta, Josseline Black, Ana Trincão, Giovanni Lourenço

Project supported by the residency program "La Fabrique Chaillot" – Chaillot- Théâtre National de la Danse (Paris) and Fundação Calouste Gulbenkian.
Vânia Doutel Vaz
Vânia Doutel Vaz is a Portuguese-born Angolan dancer and choreographer. Vaz studied dance at the Royal Dance Academy, Escola de Dança do Conservatório Nacional, and Forum Dança. She was a member of Companhia Portuguesa de Bailado Contemporâneo, Nederlands Dans Theater, Cedar Lake Contemporary Ballet (CLCB), and PUNCHDRUNK. As a freelance artist, Vaz has collaborated with: Trajal Harrell, in Maggie the Cat at the Manchester International Festival, Medea at the Onassis Foundation, Séance de Travail at Schauspielhaus Bochum (2019), and Friend of a Friend, a...