Cláudia Dias
Sexta-feira: O fim do mundo... Ou então não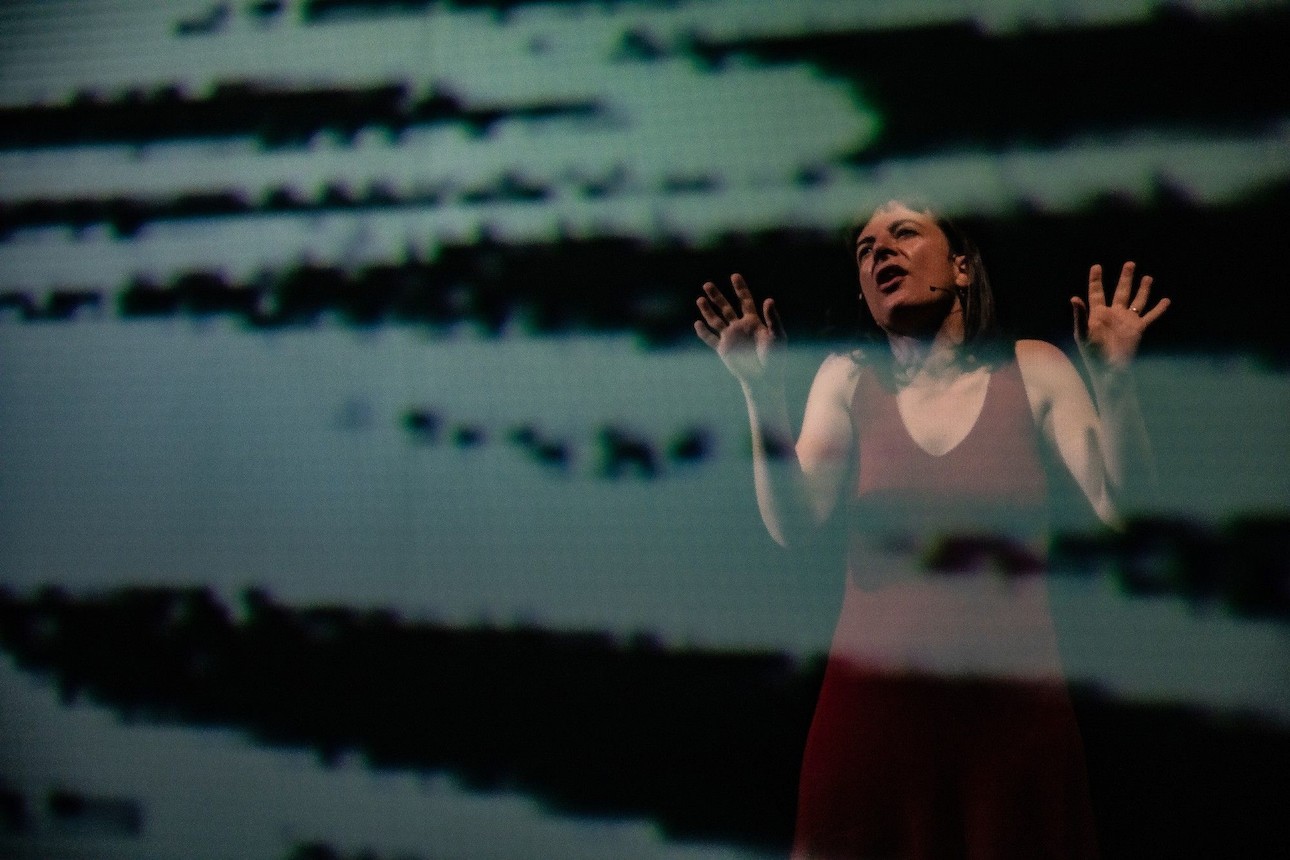 17.11 — 19.11 2020
world premiere
Sexta-feira: O fim do mundo... ou então não [Friday: The end of the world... or maybe not] is the last of the working days of the Seven Years Seven Pieces cycle. The piece closes a smaller cycle within a larger cycle. Next comes the weekend, Saturday and Sunday. Imagining days of rest has become a luxury. The value of work is evaporating, as the end-of-times hangs in the air. The idea of the end of the world threatens to paralyse action and thought. Worse, it accelerates the race to decide who will be the last person, who is in and who is out of history. But history is still moving. Time is still advancing, inexorable. This 'Friday', Cláudia Dias gets together with those closest to her to close out the week and imagine the immediate future. Maybe the end of this world is just the beginning of a new world.
Raquel Lima in conversation with Cláudia Dias
Artistic director and performer Cláudia Dias Text Cláudia Dias with contributions from Jorge Louraço Figueira, based in part on "Capitalismo artístico: quando a arte e a cultura ocupam o centro" [Artistic Capitalism: When Art and Culture Occupy the Centre] by João Teixeira Music Vasco Vaz, Miguel Pedro Digital illustrations António Jorge Gonçalves Translator Marta Prino Peres Technical director and Light design Nuno Borda de Água Video Bruno Canas Photographs Alípio Padilha Technical and artistic assistant Karas Produced by Alkantara Coproduced by Teatro Nacional D. Maria II, Teatro Municipal do Porto Coproduction residency O Espaço do Tempo Support Companhia Olga Roriz, Pro.Dança Special thanks to Idoia Zabaleta, Anabela Ferreira e Helder Azinheirinha - Centro Juvenil de Montemor-o-Novo / Câmara Municipal de Montemor-o-Novo.
Cláudia Dias is an associate artist of Espaço do Tempo.
Alkantara is funded by República Portuguesa|Cultura/Direção-Geral das Artes.
Cláudia Dias (Lisbon, 1972) trained in Dance at Academia Almadense, Companhia de Dança de Lisboa, and Forum Dança. She danced with Grupo de Dança de Almada and was part of the Ninho de Víboras collective. She was central to João Fiadeiro's work as a creator and in the development, systemisation, and transmission of Real Time Composition. She regularly teaches workshops in Choreographic Composition and Real Time Composition. She created One Woman Show, Visita Guiada, Das coisas nascem coisas, Vontade De Ter Vontade, and Nem tudo o que dizemos tem de ser feito nem tudo o que fazemos tem de ser dito. She currently directs and develops the Seven Years Seven Pieces project.
António Jorge Gonçalves (Lisboa) studied Design in Lisbon and Theatre Design in London. He creates experimental books where text and image are intimately related. He developed methods for Real-time Digital Drawing and object manipulation with an overhead projector that are used in theatre, dance and music performances. He travelled the world drawing people on the metro for his project Subway Life. His political cartoons have been published in Público, Le Monde, and Courrier Internacional, as well as in international collections. He is the winner of the 2014 National Illustration Prize for Uma Escuridão Bonita.
Karas (Luanda, 1972) holds a degree in Art History from the New University of Lisbon. He trained in theatre, dance, and film with artists from several countries. As an actor, he has worked with Yolanda Alves (Teatro de Papel), Miguel Clara Vasconcelos (Teatro Não), João Garcia Miguel (OLHO), Michel Simonot (Théâtre de l'Archipel), Theodoros Terzopoulos (Attis Theatre), Paulo Filipe Monteiro (Novo Grupo/Teatro Aberto), Eduardo Condorcet (Ninho de Víboras), and João Branco (MINDELACT). He founded Ninho de Víboras in 1996, where he works as a director, actor, and producer. He has been involved with the Seven Years Seven Pieces project since 2016 as a performer, dramaturge, producer, teacher, and assistant to the director.
Cláudia Dias
Cláudia Dias (Lisbon, 1972) is a Portuguese choreographer, performer, and teacher. Education Cláudia Dias began her dance training at Academia Almadense and received a scholarship to continue her training with Companhia de Dança de Lisboa. She completed the training program for Contemporary Dance performers at Fórum Dança and the Professional Course in Management of Cultural Organisations and Projects (Cultideias). She holds a Master's degree in Performing Arts from Universidade Nova de Lisboa. Performance & Creation Credits As a performer, Cláudia...
Related articles:
01.12.2016
Seven Years Seven Pieces
Monday
Watch Out for the Right! (2016)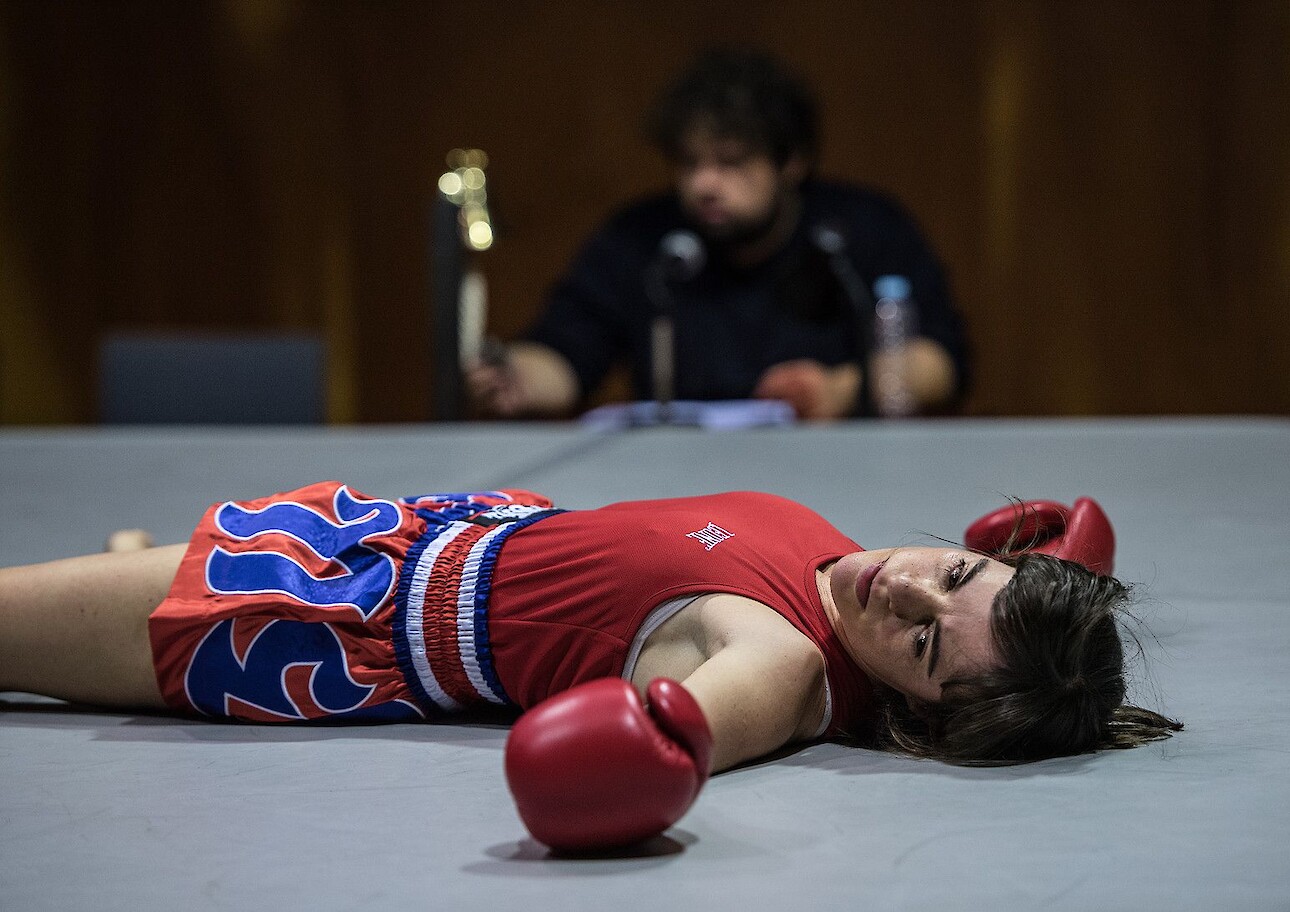 ---
01.11.2016
Seven Years Seven Pieces
Tuesday
All that is solid melts into air (2017)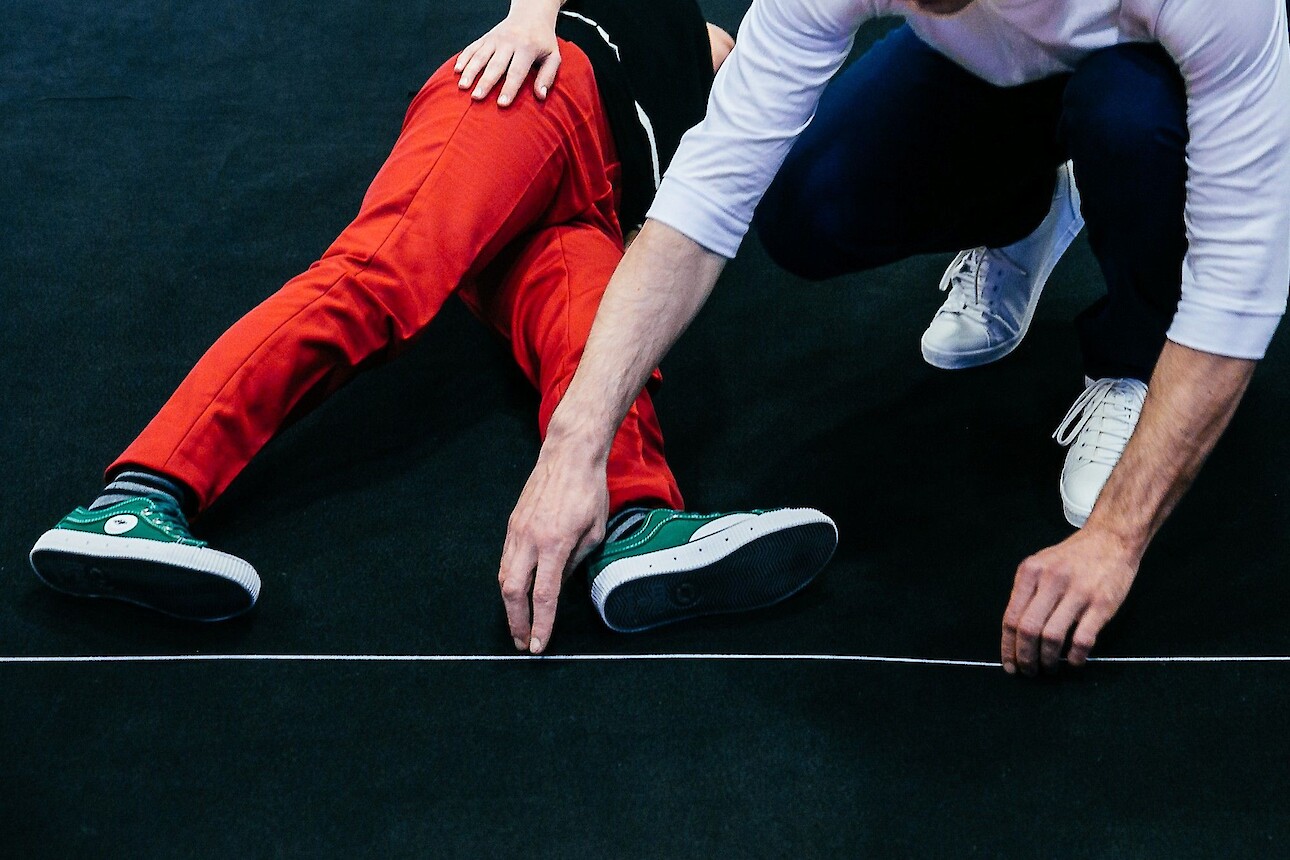 ---
01.10.2016
Seven Years Seven Pieces
Wednesday
The Time of The Cherries (2018)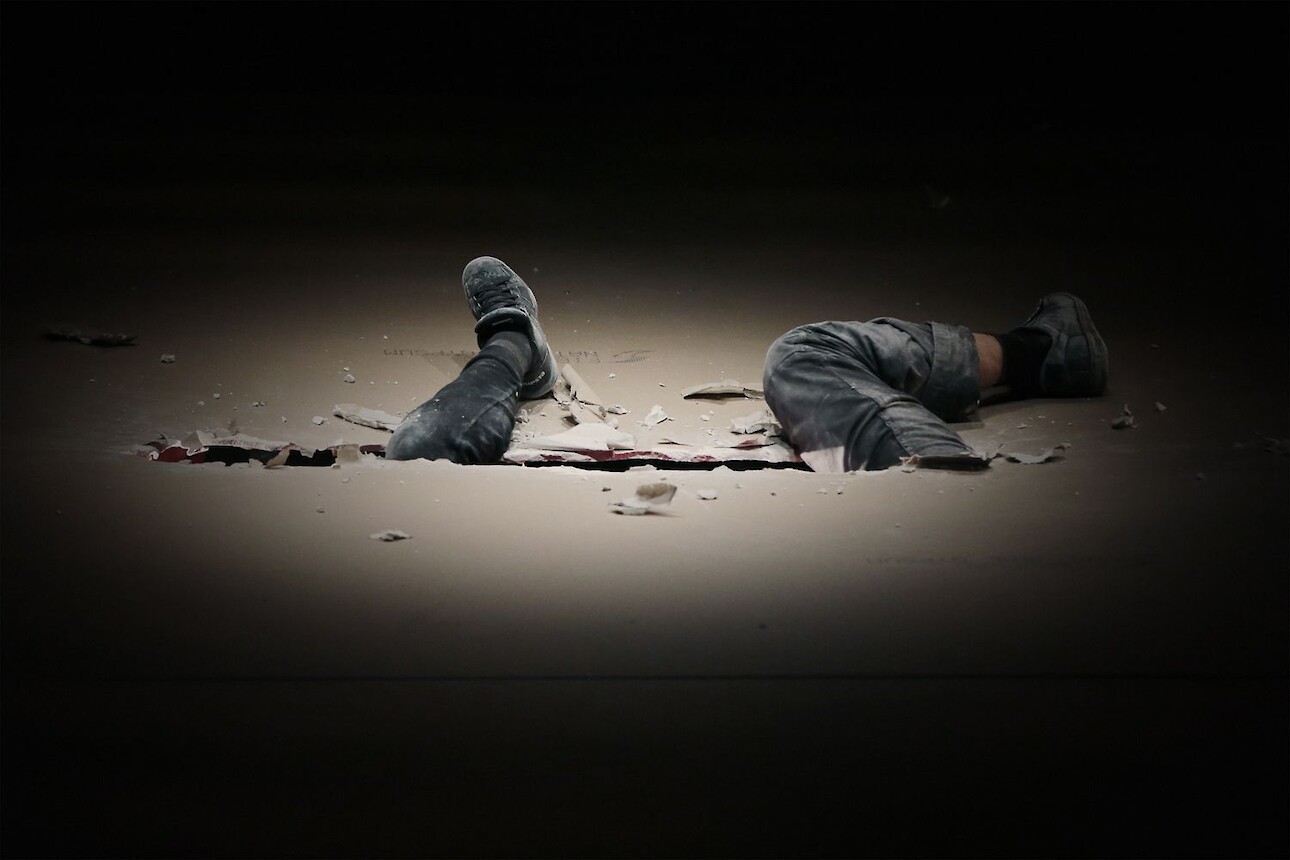 ---
---