Post show talks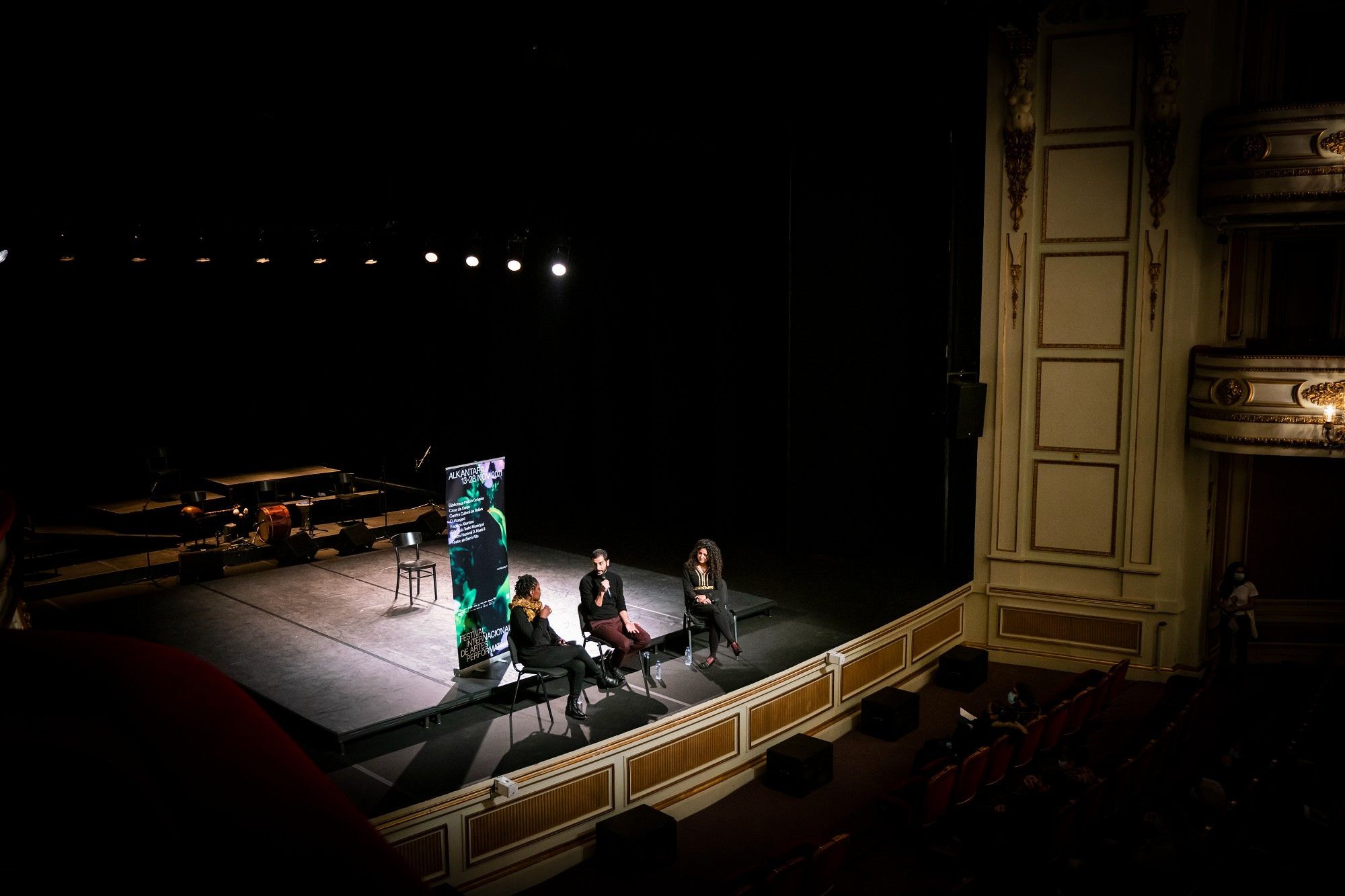 Alkantara's post-show talks are spaces for exchange, where artistic teams and invited guests will discuss the ideas presented. Held on the stage where the shows take place, the talks establish links between perspectives that are international and local, individual and collective.

All talks will be moderated by the Palestinian researcher Shahd Wadi, whose "daily exercise of liberty" takes her from translation to writing, curation and the creation of artistic narratives in the context of Israel's occupation of Palestine. Shahd will guide us through a series of talks that take "words", "transits" and "movements" as their starting point.

In 2022, our programme includes four talks:

Following "O Making Of do Pinoquio", Rosana Cade and Ivor Macaskill will talk with the poet André Tecedeiro about a true story of love and transition told via the fantastic tale of Pinocchio. They will also discuss poems and words that are written, spoken, felt and set in motion. This mix of English and Portuguese words will be accompanied by simultaneous translation by Alice Azevedo.

Following "Out Of the Blue", Silke Huysmans and Hannes Dereere will join the researcher Margarida Mendes to discuss their reflections and investigations regarding the deep-sea mining industry. We know more about the surface of the moon than we do about the bottom of the sea. In this talk, the screens of "Out Of the Blue" and Margarida Mendes's experience in documentary film will offer us new ideas and perspectives.

Following "Sacrifico Enquanto Estou Perdido Na Terra Salgada", Hooman Sharifi and dancers from the show will talk to Shahd Wadi about the topic of sacrifice. What meaning does sacrifice have in today's world? Can sacrifice be seen as an act that is poetic and specific, as something that happens in all of our daily lives?

Following "BOCA FALA TROPA", Gio Lourenço and the writer and musician Kalaf Epalanga will invite us to enjoy the poetry of Kuduro as a form of dance, but also of resistance, be it in the changes that saw them leave Angola, or their passage through/permanence in/experience of Lisbon, Berlin and the rest of the globe. And speaking of words and movement, this post-show talk will be accompanied by interpretation in Portuguese Sign Language.